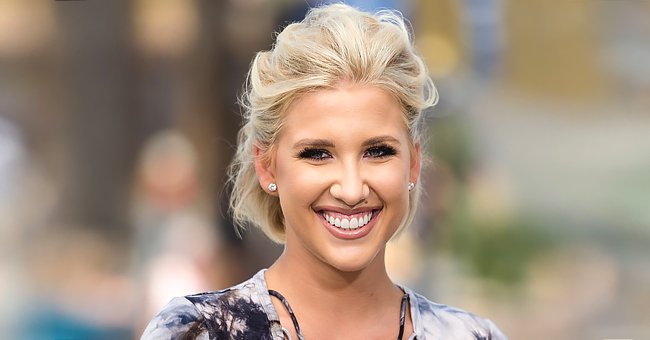 Getty Images
How Savannah Chrisley Paid Tribute to Her Grandfather Gene 8 Years after His Death
"Chrisley Knows Best" star, Savannah Chrisley shared a heartwarming post of her grandfather on social media, to celebrate 8 years of his passing.
Savannah Chrisley was in a nostalgic mood over the weekend as the TV celebrity remembered her late grandfather, Gene Chrisley, who passed away in 2012.
The 22-year-old daughter of TV star Todd Chrisley shared a photo of Gene with her 2 million followers on Instagram. She reminisced about the many hugs and laughs her grandpa brought into her life, wishing that she had more time with him.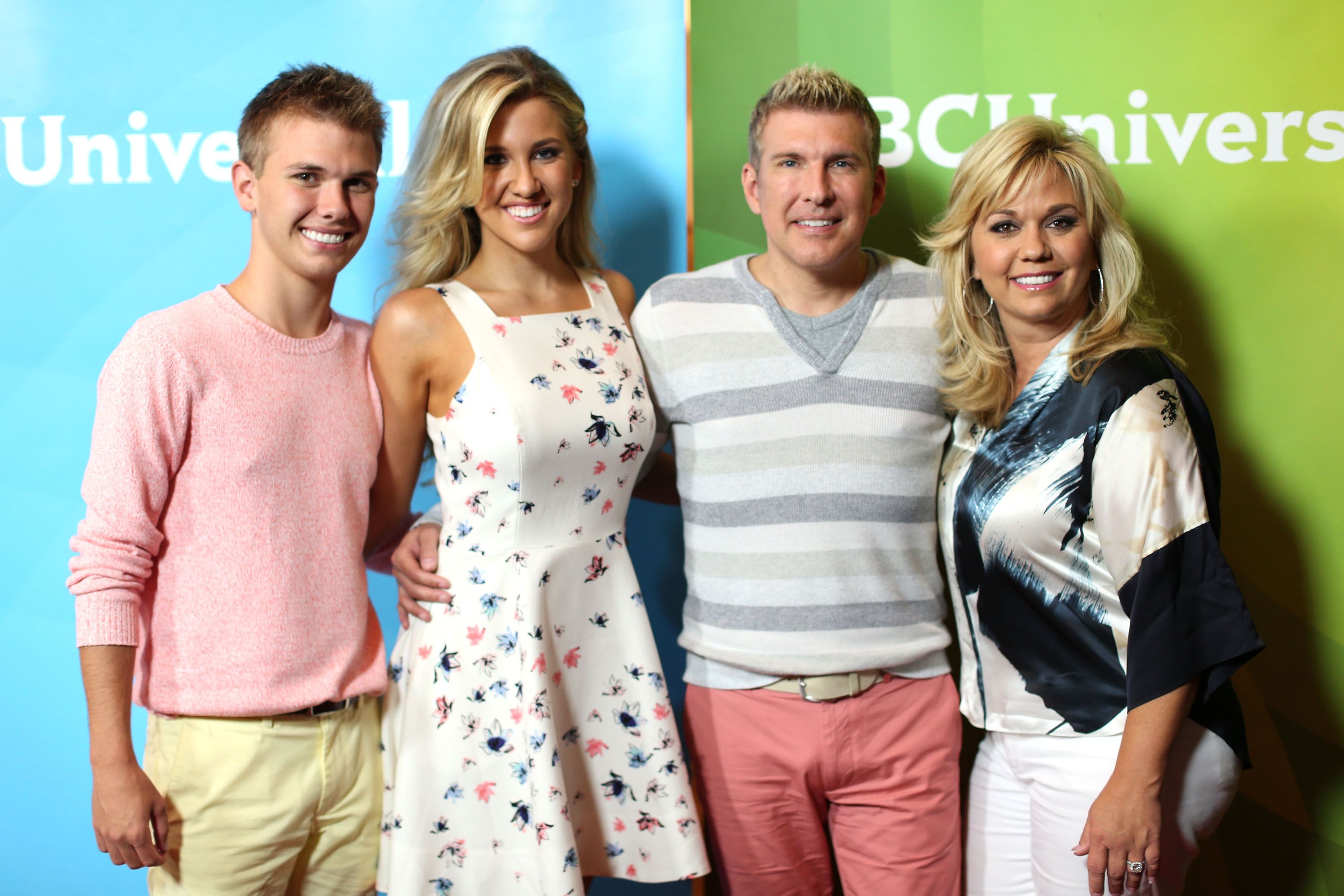 Chase Chrisley, Savannah Chrisley, Todd Chrisley and Julie Chrisley at NBC Universal's 2014 Summer TCA Tour on July 14, 2014. | Photo: Getty Images
Gene, a US Army veteran of the Korean War, died of cancer just two years before the family's popular TV series, "Chrisley Knows Best," hit screens. He is regularly referenced in the show as he is remembered fondly within his family, mostly by his grandchildren.
In another post last October, Savannah admitted to missing Gene, whom she referred to as her best friend, and warmly remembered him being one of the most supportive figures in her life. She recalled:
"I don't think he ever missed a horse show or school event growing up."
Savannah's brother, Chase, also remembered their grandpa in a post early this year, when he shared a throwback photo of him and Gene, saying he missed his "bubba."
Savannah's 8th-anniversary post was met with a lot of comforting, condolences, and reassurance from her adoring fans who assured her that he would always be with her and that the sunshine on her face was a way of Gene warming his granddaughter from the beyond.
Savannah recently called off her wedding with Nic Kerdiles.
Nonetheless, these are interesting times for the Chrisley family as the 8th season of their show returned to USA last week, in what has promised to be a rollercoaster ride.
Season 8 airs on the back of multiple family scandals, including tax infringements, allegations of blackmail related to a sex tape involving Savannah's older half-sister, Lindsey, and many more. However, Savannah's love-life is at the center of some of this season's action. She said about her current relationship:
"We both realized that things moved way too fast, and we needed to go back to dating."
The 22-year-old and her fiance Nic Kerdiles were set to tie the knot sometime this year, but, to many fans' surprise, the duo called off their engagement.
Savannah revealed in a "Chrisley Confessions" podcast that she and Nic still had some things to work on as things had moved too quickly between them — the couple met via Instagram, in November 2017 and got engaged a year later.
Savannah disclosed that they had already hired a wedding planner early this year, but she and the 26-year-old changed their minds, before the emergence of the COVID-19 pandemic.
The duo are still together and are working on their relationship, so fans may well get to enjoy their much-anticipated wedding in the foreseeable future.
Please fill in your e-mail so we can share with you our top stories!