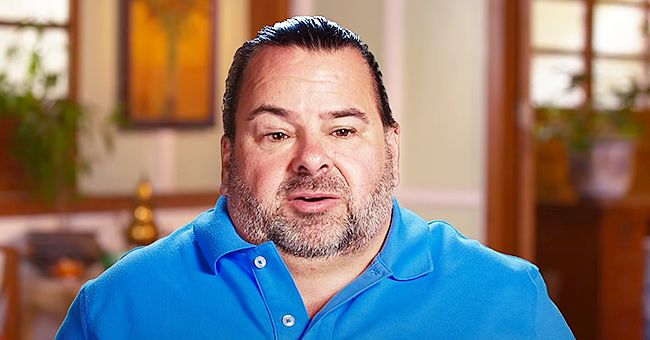 youtube.com/TLC
Big Ed's Life before Meeting Rose — from Getting a Diploma to Relationship with His 1st Wife
Before Ed Brown became a great internet sensation, he lived a life like any other person. Here is all we know about Big Ed from bagging a diploma to his former marriage.
Since its inception in 2014, "90 Day Fiancé" has become increasingly popular with viewers who enjoy watching other people find love.
The reality TV series gained even more popularity during the last season of its spinoff, "90 Day Fiancé: Before the 90 Days," as it brought the relationship between Ed "Big Ed" Brown and Rosemarie "Rose" Vega to light.
Before Ed met Rose, he was focused on spending quality time with Tiffany and his dog, Teddy because he didn't want to open up to another woman.
In addition to the scrutiny he received on social media, Ed's many antics have caused fans to wonder what his life was like before he met Rose.
According to The Things, Big Ed is a graduate from Bentonville High School who received his diploma years before he became an internet sensation. The photographer, who preferred to grow a mustache back in the day, also went through a phase where he served as a waiter.
The 54-year-old also has a humanitarian side to him as he once traveled to Ecuador to help some children years before his television fame. The most shocking fact, however, came when it was revealed that Ed had been previously married.
Distractify reported that the reality star had a short-lived marriage to a woman named Sandra during which he welcomed his daughter Tiffany. Although he disclosed that his marriage ended because he cheated, the publication notes that Sandra doesn't agree.
According to her, it was the way Ed treated her on-screen that made her walk out of the marriage. Despite feeling regrets about his first marriage, the reality star admitted that he was happy that he got a daughter out of the union.
His daughter is allegedly the one person that has kept him motivated, and she is also the reason he has remained single for so many years.
Cheat Sheet noted that before Ed met Rose, he was focused on spending quality time with Tiffany and his dog, Teddy because he didn't want to open up to another woman.
However, Ed started considering getting back in the game when he saw Rose on a social media platform and sent her a friend request.
The pair soon became close as they often talked throughout the day and built a romantic bond. The icing on the cake came when Rose allegedly promised that she would be his "queen," and he could be her "king."
Unfortunately, things didn't work out as both parties intended as Rose soon found out that her Prince Charming told her some lies.
Screen Rant recalled that Ed told his 23-year-old love interest that he was 5'2 when his real height is 4'9. The 54-year-old also started a ritual of dying his hair so that he would appear younger than his actual age.
At some point during the show, viewers got to see Ed apply mayonnaise to his hair — an action that made his hair appear smooth and sleek.
However, that didn't stop fans from going all out with Rose, as he hopes to overcome his fear of love.
Please fill in your e-mail so we can share with you our top stories!