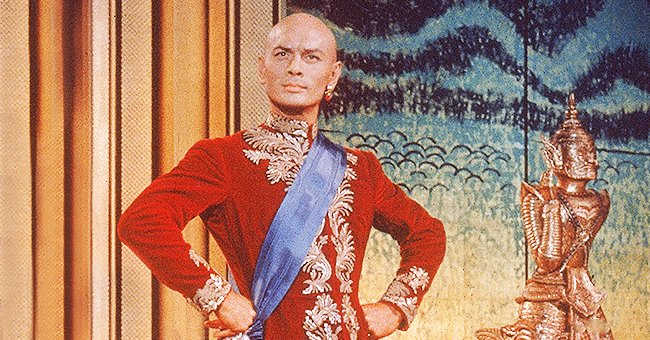 Getty Images
Remembering 'The King and I' Star Yul Brynner – Interesting Facts about His Life

Yul Brynner rose to fame in the early 1950s and enjoyed a successful acting career spanning several decades. He became one of the most fascinating and enigmatic stars of his generation.
Much of Yul Brynner's life was shrouded in a lot of mystery, fueled by a constant stream of deliberate lies and tall tales from the actor in a bid to tease the media or people he believed were gullible.
After his death, Yul Brynner's son Yul "Rock" Brynner was able to shed some light on the life and times of his father through the books "Yul: The Man Who Would Be King" and "Empire and Odyssey."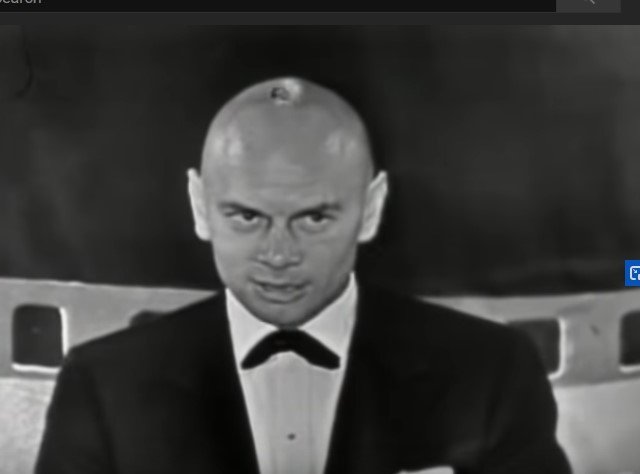 Yul Brynner wins the Oscar for Best Actor for "The King and I" at the 29th Academy Awards at the 1957 Oscars | Photo: Youtube / Oscars
Throughout his career, the iconic actor became famed for his bald look, which was synonymous with his career-defining role as King Mongkut in the stage musical, "The King and I."
Brynner went on to reprise the role 4,625 times on stage, and he also starred in its film and television adaptations. While speaking on the role he played so many times, Brynner once said:
"I never identified with the King - except on stage. On stage, I portray the King; he takes me over. I am only an adroit actor.''
The original production of the Rodgers and Hammerstein stage musical was in 1951, and it earned the talented actor two Tony Awards. Brynner later won an Academy Award for the film adaptation of the massively successful stage play.
Apart from his groundbreaking role as King of Siam, the late Yup Brynner also starred as Ramesses II in the 1956 Cecil B. DeMille epic movie, "The Ten Commandments," for which he won Best Actor in the National Board of Review Award in 1957.
After a long battle with lung cancer, Yul Brynner eventually died on October 10, 1985, in a New York hospital at the age of 65.
The legendary actor's contributions to the entertainment industry were eventually recognized when he received a star on the Hollywood Walk of Fame.
Despite the abundance of projects he worked on, Brynner claimed he always wanted to make a film about Kemal Ataturk, the founder of modern Turkey, but things didn't work out successfully. He claimed:
"I would have needed 20,000 men to recreate his battles... but no one could agree about the facts of his life.''
Yul Brynner was born on July 11, 1920, as Yuliy Borisovich Briner to parents Boris Yuliyevich Briner and Marousia Dimitrievna. Mr. Brynner had Swiss-German, Russian, and Mongolian ancestry.
Apart from his eventful acting career, the talented actor also had a busy romantic life, which included four wives, actress Viriginia Gilmore, model Doris Kleiner, Jacqueline Thion de la Chaume, and ballerina Kathy Lee.
After a long battle with lung cancer, Yul Brynner eventually died on October 10, 1985, at the age of 65.
Mr. Brynner was married to ballerina Kathy Lee until the time of his death. He is survived by five children, son Yul "Rock" Brynner II and daughters Lark and Victoria, and adopted daughters Mia and Melody.
Please fill in your e-mail so we can share with you our top stories!