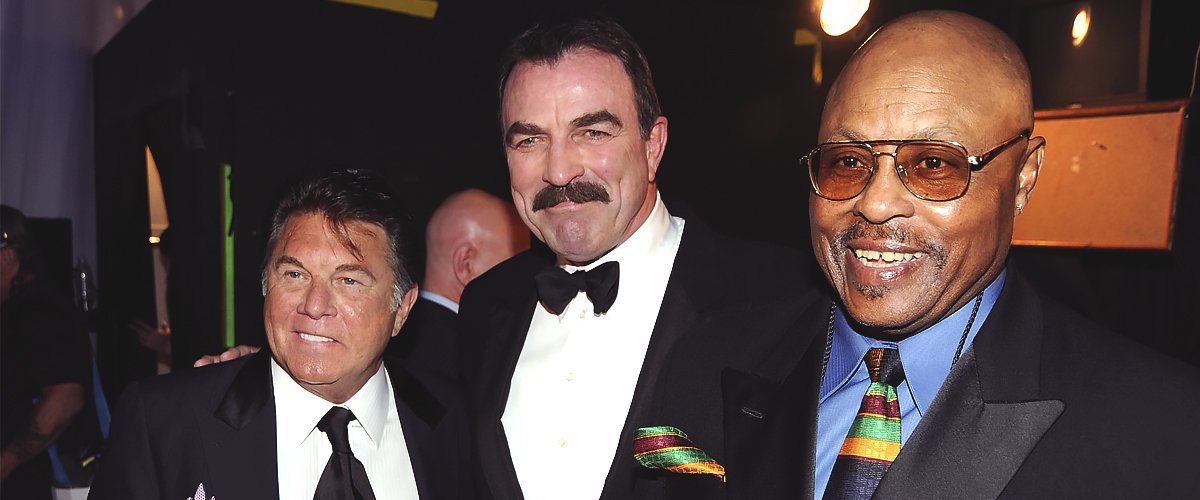 Getty Images
Roger E Mosley Is 81 — a Glimpse into the Life of Actor Who Played TC on 'Magnum, PI'

Retired actor, director, and writer Roger E. Mosley, best known as TC Calvin on the TV series "Magnum, PI," returned to the spotlight in 2019 for the show's reboot.
Born in December 1938, Roger was involved in the entertainment industry for almost four decades before he decided to leave Hollywood in 2010.
Roger is a licensed private helicopter pilot in real life!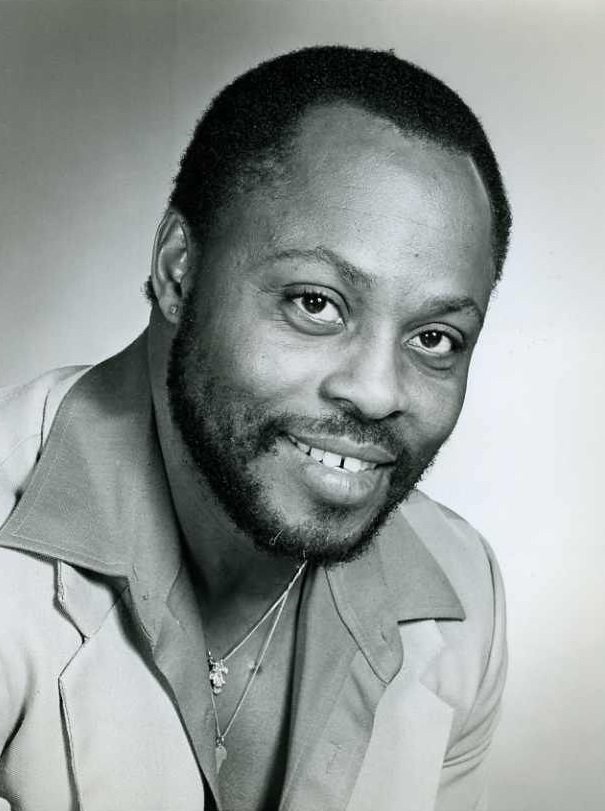 Press photo of Rpger E. Mosley in 1980 | Photo: Wikimedia Commons
ROGER E. MOSLEY'S CAREER
One of the first acting gigs he got came in the 1971 show "Cannon." As years went by, Roger kept getting minor parts in TV series such as "Sanford and Son," "The Streets of San Francisco," and "Kojak."
Roger E. Mosley's career reached its highest point in 1980 when he started portraying TC Calvin in "Magnum, PI" next to Tom Selleck, Larry Manetti, and John Hillerman.
TC was one of the most beloved characters of the series, mainly because he was the one piloting his own tourist charter helicopter named Island Hoppers.
Just as Tom, Larry, and John, Roger worked on the show between 1980 and 1988. Even though the actor was not allowed to pilot while working in "Magnum, PI," he is a licensed private helicopter pilot in real life, according to Pete McKernan.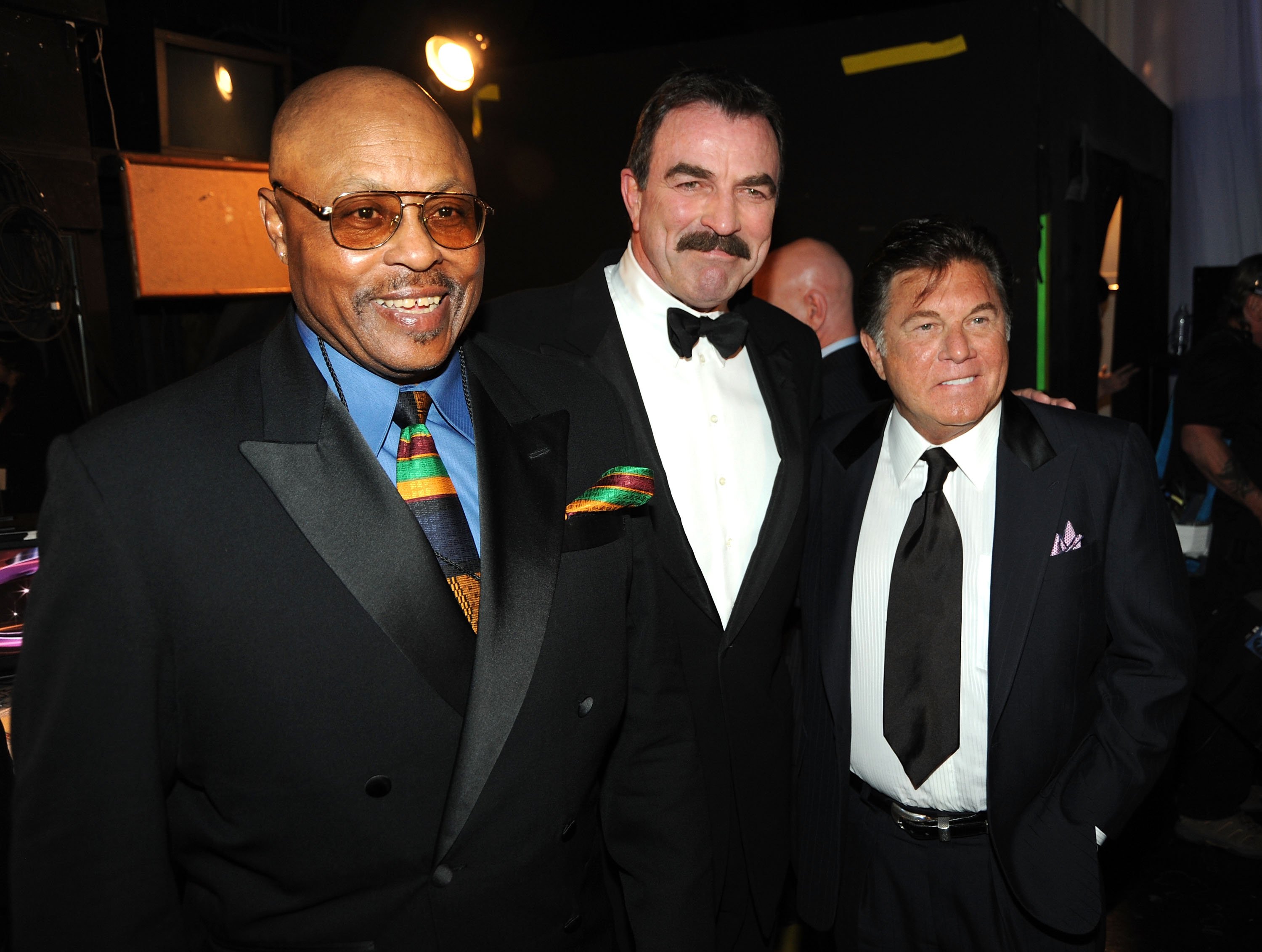 Roger E. Mosley, Tom Selleck, and Larry Manetti on April 19, 2009 in Universal City, California | Photo: Getty Images
Pete, a former Marine fighter pilot and helicopter owner, was the one who flew in several episodes instead of the actor. In an interview with the Los Angeles Times, he explained how things worked in the set.
"In the show, you see T. C. taking off, with the camera on his hands or face. But we take the other seat out and hide behind him. There are two sets of controls. Then there's a cut, and we land, and he gets out so we can go do the stunt."
Apart from that, Pete pointed out that he or the other stuntman had to put on a black body stocking with fake muscles to look more like Roger's character.
Although some of the episodes of the series show TC doing some very dangerous-looking things while flying the helicopter, Pete revealed that everything they did was safe as they would just play with the camera's angle.
ROGER'S LIFE AFTER "MAGNUM, PI"
Coming back to Roger, the 81-year-old actor kept himself busy in the entertainment industry after "Magnum, PI" came to its end in 1988, landing parts in "American Playhouse," "You Take the Kids," and "Hangin' with Mr. Cooper."
Unfortunately, it was hard for him to get acting gigs in the 2000s, which drove him to retire in 2010 after working in "FCU: Fact Checkers Unit."
Much to the surprise of "Magnum, PI" fans, he made a short appearance in one of the episodes of the show's reboot portraying a barber named John Booky.
As per his romantic life, he has been in a relationship with Toni Laudermick since 1976. However, it is unclear if she is Roger E. Mosley's wife. At the moment, Roger is living his life away from the spotlight probably enjoying his retirement.
TOM SELLECK'S UPCOMING BOOK
The actor from the 80s hit show who is still very much active in the entertainment industry is Tom Selleck, who has been working in "Blue Bloods" for ten years and the same number of seasons.
Tom, who turned 75 on January 29, revealed that he has been working in an autobiography. In it, he plans to share some details of his career and life that have never been addressed.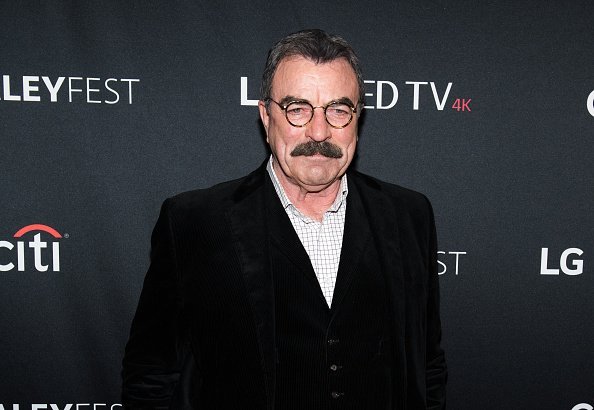 Tom Selleck on October 16, 2017 in New York City | Photo: Getty Images
In April 2019, it was announced that the Hollywood star had a deal with Dey Street Books, an imprint of HarperCollins Publishers. The title and the release date were not provided, though.
While it's not confirmed, it is very likely for Tom to write about his time in "Magnum, PI" and how it was like to work with Roger E. Mosley and the rest of the cast.
Please fill in your e-mail so we can share with you our top stories!