Tom Selleck from 'Blue Bloods Is about to Turn 75 - Here's a Look Back at His Life
Having had a successful career in Hollywood, Tom Selleck doesn't consider retiring even as he turns 75. Here is a brief of how he has spent his almost 75 years on earth.
Living a good life is not only in how long one spends on earth, but it is also a combination of what one does and how one can influence others to live their best possible life because of your guidance.
Almost 75 years ago, Tom Selleck was born in Detroit, Michigan, to a real estate investor, dad, and a housewife mum. He was one of four children and has gone on to do exceedingly well for himself over the years.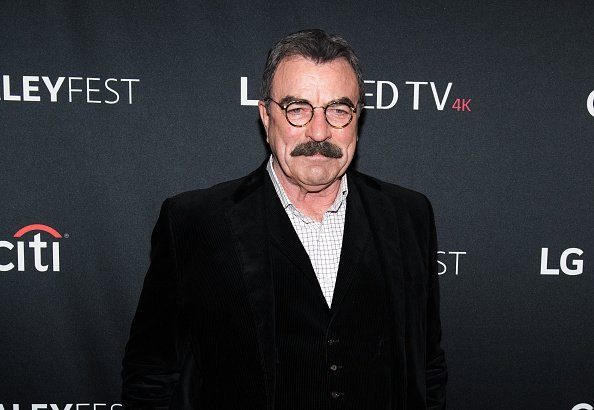 TOM IS A BELIEVER
The Emmy and Golden Globe Award-winning actor who is known for roles in hits such as The Closer, Blue Bloods and Magnum P.I.
Does not hide the fact that the success he has achieved over the years is not solely his, but because of his faith in Jesus Christ. While speaking in an interview with "Belief Net," he said:
"A man's heart plans his way, but the Lord directs his steps, Humble yourselves, therefore, under God's mighty hand, that he may lift you up in due time."
Selleck says he always tried to conduct himself ethically, and that is what matters the most to him. Being able to live a life based on a great character and a good heart are the most important things to succeed.
TOM HAS BEEN SUCCESSFUL
It could be due to his faith in Christ or his hard and smart work; Tom has had a successful career in Hollywood, and he has no intention of slowing down.
One of the things he is grateful for in his life is that he has no regrets.
With more than 50 years in the movie industry, Tom has established himself as one of the best there is. This can be seen in his net worth of almost 45 million dollars and successful career over the years.
Today, my blood runs blue in honor of 175 episodes of #BlueBloods! Thank you for all the love throughout these years! -Tom Selleck pic.twitter.com/UQXJAqQDrL

— Blue Bloods (@BlueBloods_CBS) April 27, 2018
MORE THAN JUST MAGNUM P.I
Tom might have become famous for his role in "Magnum P.I.," a hit show that ran from 1980 through to 1988. Although he left the show almost 30 years ago, before his fame on the show, he was a military man.
He joined the army after attending the University of Southern California, where he played basketball and pursued a degree in business and acting.
The father of one got drafted into the Vietnam War. Tom joined the California National Guard, serving in the 160th Infantry Regiment from 1967 to 1973.
 THERE IS MORE TO COME
The "Blue Bloods" patriarch's marriage is one of the model marriages in Hollywood, with him and his wife Jillie being married for almost 30 years. Tom has, however, been married twice, first to model Jacqueline Ray in 1971.
The couple divorced 11 years later in 1982, and five years later, he married British actress Jillie Mack. Though the couple have a 12-year age difference, they have made it work, having one child together 31-year-old Hannah.
The veteran actor has stated that one of the things he is working on is an autobiography where he shares details of his life that is not privy to society.
In an interview with "GQ," he said that one of the things he is grateful for in his life is that he has no regrets.