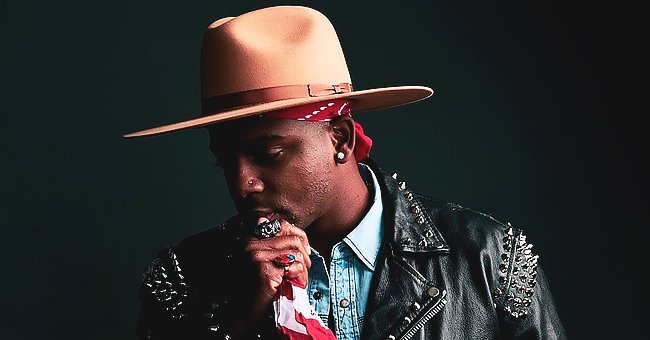 Instagram.com/jimmieallen
Jimmie Allen Remembers Grandmother Bettie and Dad James Who Are the Inspirations behind His Most Recent Project
American country singer Jimmy Allen took his fans on Instagram down memory lane by sharing old pictures of him as a baby with his dad and grandma.
Country singer Jimmie Allen learned so much from his dad and grandmother that he remains grateful for. The singer shared vintage photos of himself, his dad and grandma, captioning it:
"So much I could say about my grandmom and my dad. They both taught me so much about being myself, taking risks, and having patience."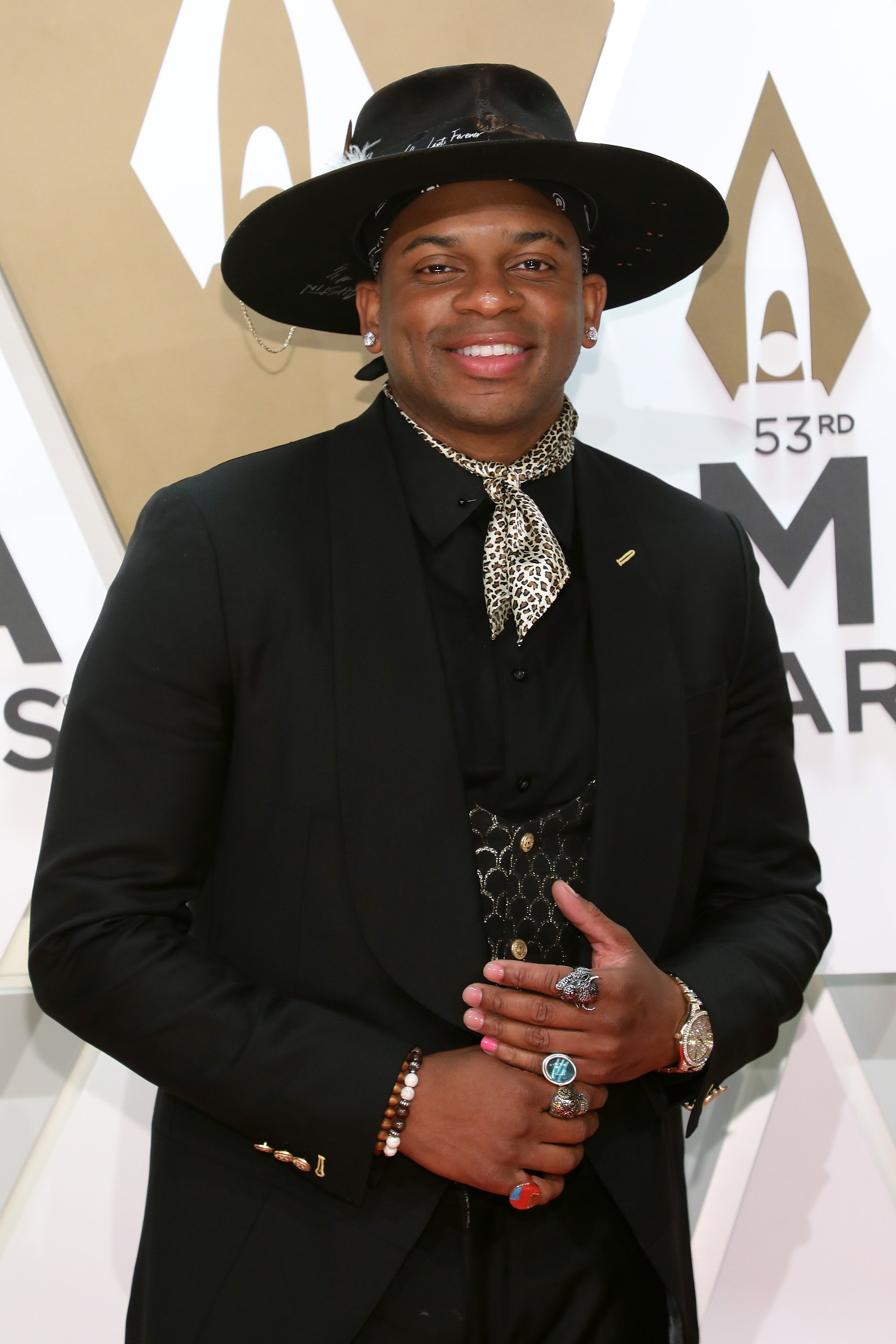 Jimmie Allen attends the 53nd annual CMA Awards on November 13, 2019. | Photo: Getty Images
The first picture showed baby Jimmie being cuddled by his grandma, Bettie Snead. In the second photo, the cute baby was carried by his father, James Allen. Jimmie admitted that he missed his dad and grandma,
"I miss them both daily. Glad the world gets to hear my new project inspire [sic] by them. #BettieJames."
The country singer recently released a new EP titled "BettieJames," in which he paid homage to his grandma and father. In the EP, which was highly anticipated, Jimmie took cross-country and cross-genre collaborations to levels previously unseen.
In a chat with HollywoodLife, Jimmie revealed that he wanted to leave trails of his late father and grandma's legacies, who died in 2019 and 2014, respectively.
Jimmie Allen made history in 2018 after his song, "Best Shot," was the No.1 hit on country radio.
He further said that he wanted to collaborate with artists that he, James, and Bettie, loved, and put them all on the same project. Jimmie did just that with his album, teaming up with artists like Tim McGraw, Brad Paisley, and Darius Rucker.
The singer also worked with artists from other music genres, including Noah Cyrus and Nelly, the latter of whom he said has been working with country artists for a while and was a genius at what he did.
"
Bettie James
" came two years after Jimmie debuted his album, "Mercury Lane," in 2018, and was released via Stoney Creek/Broken Bowen on Friday, July 10.
It featured seven tracks and was co-produced by Jimmie and Ash Bowers. The EP is described as a musical composition of love, heartbreak, faith, hope, and perseverance.
Jimmie Allen made history in 2018 after his song, "Best Shot," became the No.1 hit on country radio; it was his first-ever single. That made him the first-ever black artist to start his career with a chart-topping hit on country radio.
Speaking about that achievement, Jimmie said that he was both happy and sad. Sad because he was the first person to do so and excited because he did it, and it finally had been done.
"Best Shot" was not the only single from Jimmie's debut album to hit the No.1 spot on the charts, as another single of his, "Make Me Want To," also followed suit. Jimmie Allen is signed to BBR Music group's Stoney Creek Records.
Please fill in your e-mail so we can share with you our top stories!