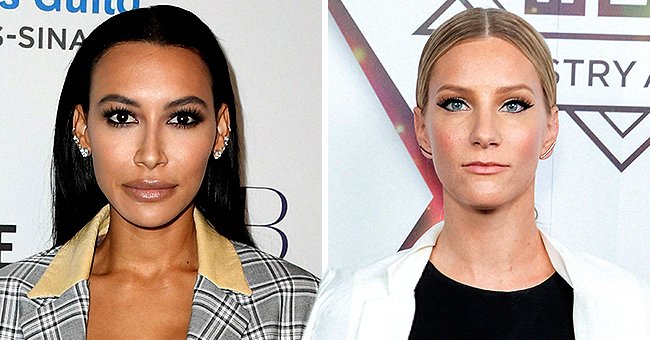 Getty Images
Naya Rivera's 'Glee' Co-star Heather Morris Wants to Help in the Search for Her Missing Friend: UPDATED
UPDATED: The search is over for the missing "Glee" actress Naya Rivera. The news comes shortly after her friend and co-star Heather Morris reached out to officials wanting to "conduct an on-foot search."
Naya Rivera went missing last Wednesday afternoon, and on Saturday, the Ventura County Sheriff's Office reportedly said that they used resources that included "cadaver dogs, sonar technology, and helicopters" to look for the actress every day since she went missing.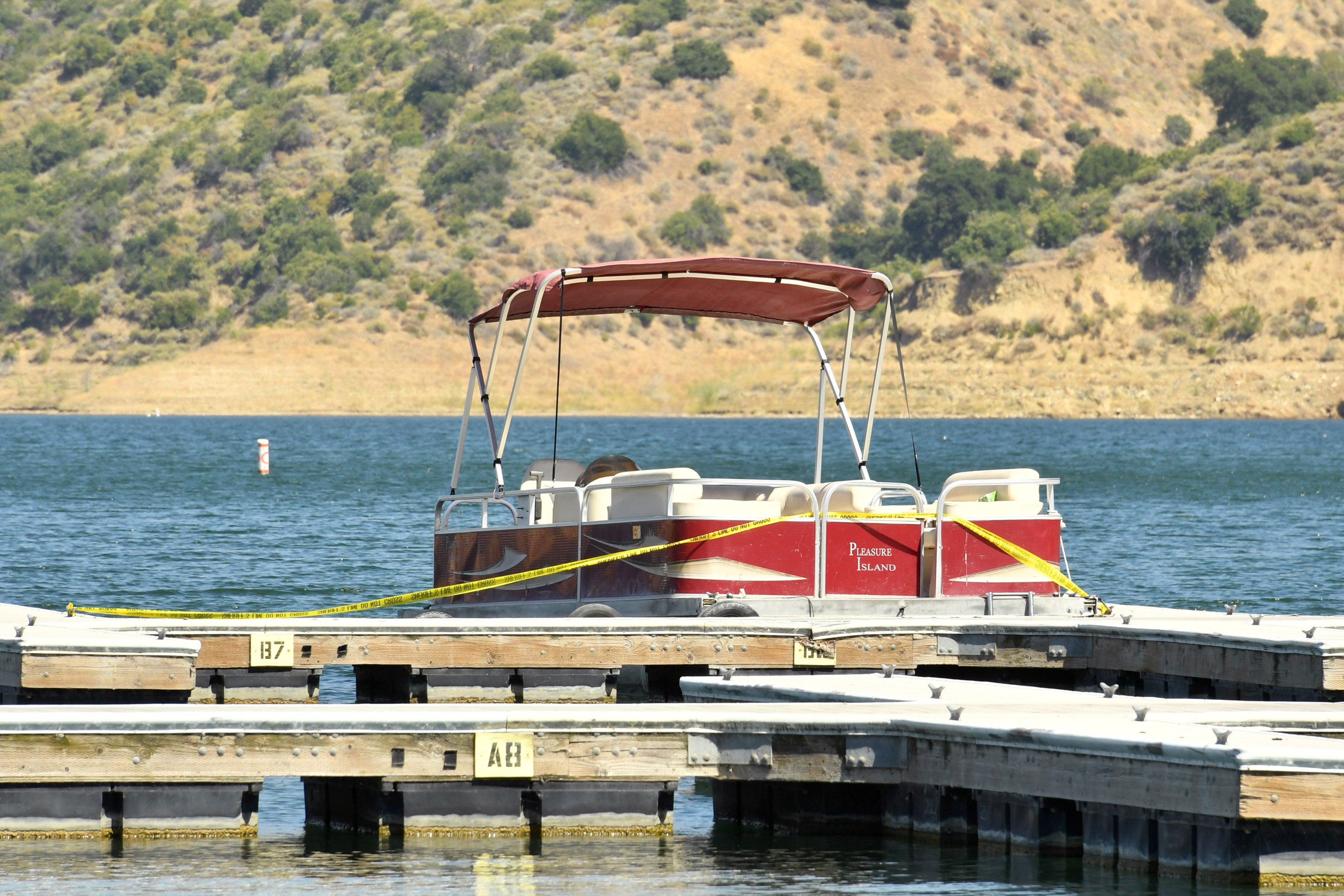 A boat is docked and roped off with police tape at Lake Piru, where actress Naya Rivera was reported missing Wednesday, on July 9, 2020, in Piru, California. | Source: Getty Images.
OFFICIALS KEPT LOOKING
Rescue efforts then turned from a rescue to recovery while they had the assistance of Tulare County and San Luis Obispo Sheriff's Offices in the matter as well. A spokesperson for the office added:
"It's a recovery effort on our part and our hope is to obviously bring closure to the family. They are pretty devastated as you can imagine."
THE EVENTS THAT DAY
There had been no trace of Rivera after she rented the pontoon boat, so she and her 4-year-old son, Josey, could explore Lake Piru. When the rental boat didn't return on time, an employee of the rental company found the boat, but Josey fast asleep inside and alone, still wearing his lifejacket.
No sign of Rivera came up anywhere. Onboard the boat officials found a lifejacket presumed to be Naya's, while all her personal belongings were right where she had left them.
HEATHER WANTS TO HELP
Despite the efforts of several professional teams searching high and low for Naya, her whereabouts remain elusive. "Feeling helpless," her friend and "Glee" co-star Heather Morris now took to social media wanting to do whatever could be helpful in finding Rivera.
When the Ventura County Sheriff's Office announced on Saturday that their search was "winding down" for the evening, Morris decided to ask them how she could assist.
"I understand your team is doing EVERYTHING in their power, but we are feeling helpless, powerless, and want to help in any way," the actress wrote. "I have left a message with the Department of Rescue and Air today, and I will call again tomorrow. Thank you."
JOSEY AND NAYA
Rivera's son Josey is reportedly unharmed and now with his dad and her ex-husband, Ryan Dorsey. The actress became quite the doting mom, and she said during an interview a few years ago that her responsibilities as a mother have taken priority over her career because she doesn't want to "miss anything" with Josey.
Her words echoed in the last post she shared on social media. Posting a close-up and loving picture of them together, Rivera simply said that it is "just the two of [them]."
HER BODY FOUND
According to new reports from TMZ, Sheriff Bill Ayub confirmed to them that they have recovered Rivera's body on Monday morning.
Her body was found in the northeastern section of Lake Piru, and authorities suspect no foul play or suicide but simply a tragic drowning.
Since Naya Rivera went missing, fans also began wondering whether a curse followed cast members on the show. Rivera is not the first star on the "Glee" something out of the ordinary happened too.
Since no one knows where Rivera is or what really happened to her, people thought the parallel drawn inappropriate since several of the previous cast members died through horrific accidents.
Please fill in your e-mail so we can share with you our top stories!