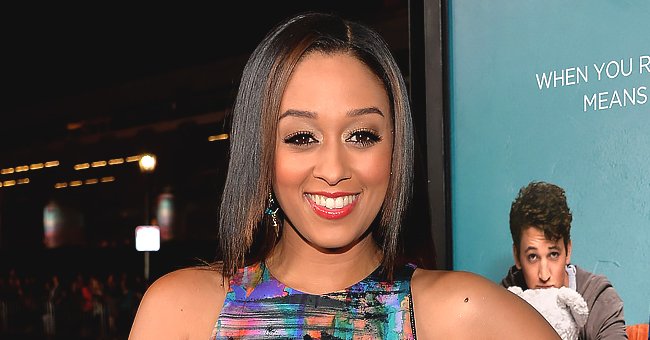 Getty images
Tia Mowry's Daughter Cairo Enjoys Jumping on Her Bed in a Cute White Dress (Video)
American Actress Tia Mowry shared a video of her baby daughter jumping on a bed. The actress gushed over the toddler as she played with a stuffed sheep.
"Sister, Sister" star Tia Mowry is having a good time at home. The mother-of-two has spent a lot of time indoors with her family since the onset of the COVID-19 pandemic and looks like she can't get enough of her little bundles of joy.
Mowry shared a short video of her 2-year-old daughter, Cairo, via social media on Sunday. In the clip, the toddler entertained herself and her mother by jumping up and down with a stuffed sheep on her bed.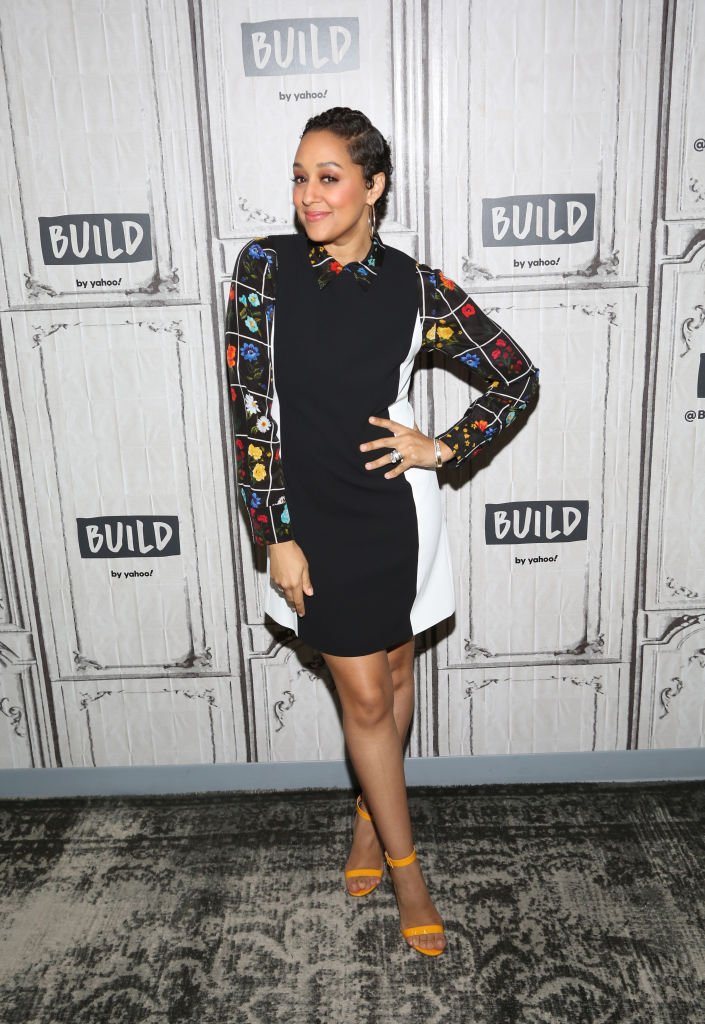 Tia Mowry arrives at the "XChange Rate" to talk about her new show "Family Reunion" at the Build Studio, on February 04, 2020 | Photo: Getty Images
Cairo wore a colorful dress and was all smiles and seemed to be enjoying her antics. Her mother certainly enjoyed them, as she shared the moment with her 7.8 million followers on Instagram.
Mowry could not hold back her affection as she gushed about parenthood, expressing gratitude for her experiences in her early-morning post. She captioned the video:
"The #joy of a child will give you #joy. Thanks, #cairo. I #love you! #goodmorning ☀️"
The post was met with adoration and affirmation by most of Tia's fans. One mother related to Mowry's proclamation, expressing that she too derived "so much JOY" from her child.
Other fans could only aww at the barrage of cuteness display while wishing the young Cairo good health and happy life.
Mowry admitted in a tearful interview that not seeing her family was the worst part of the quarantine for her.
The two-year-old has become famous among Mowry's fans, particularly after the 42-year-old shared a comical photo of Cairo decorating a bathroom with her mom's pantyliners in April, during the novel Coronavirus-enforced lockdown.
Mowry could only laugh at her daughter's antics as she admitted that she had to keep the energetic youngster busy one way or another.
Mowry is notorious for sharing adorable moments with her two children, she also has an 8-year-old son, Cree, and shared another short video of Cairo in March, this time with the little lady dressed as a chef and fiddling with a rolling pin.
The actress runs a tight-knit family on all fronts and took it particularly hard when she was separated from her parents and siblings due to the lockdown.
Mowry admitted in a tearful interview that not seeing her family was the worst part of the quarantine for her, as they "are all very close."
She then revealed that they tried to bridge the gap by FaceTime-ing regularly to check up on one another's emotional states.
However, the actress recognizes the importance of social distancing and other measures put in place to combat the spread of the novel Coronavirus infection and hopes to be reunited with the rest of her family as soon as possible.
Please fill in your e-mail so we can share with you our top stories!