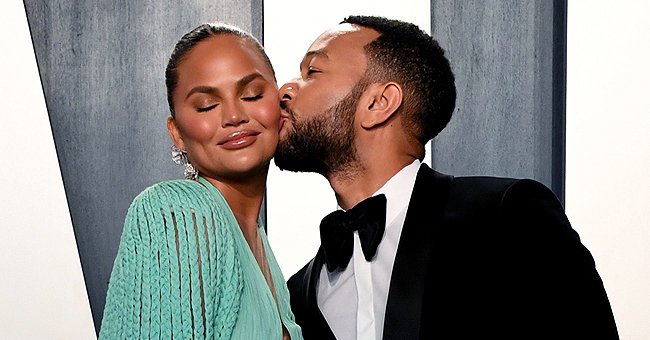 Getty Images
Chrissy Teigen Shows off Her Look-Alike Kids Miles and Luna in Matching Summer Outfits
Chrissy Teigen's two kids continue to melt the internet's hearts with yet another adorable photo of the pair in matching summer outfits.
Chrissy Teigen's children are melting the hearts of the internet once again in the latest photo shared on her Instagram page.
The proud mother recently shared an adorable photo of her to kids Luna and Miles in matching summer outfits, sitting in chairs.
Last month it was revealed that Teigan and her husband John Legend's kid's names had topped Nameberry's top 100 baby names of 2020.
While "Miles" was in the top 100, Luna and Theodore were in the Top 10. The singer opened up about choosing their children's names saying,
"We named our first daughter Luna Simone Stephens; every name we give to our kids I think will have a little bit of musical history to it. So Miles is, of course, the same name as the great Miles Davis."
The proud mother regularly shares photo of herself with her family, with the most recent giving fans a glimpse into their vacation in Mexico.
In one photo, she showed the kids dressed up with Luna wearing an adorable striped and floral summer dress while Miles posed in a denim shirt and shorts set.
The cookbook author shared a photo of herself at the gynaecologist's office.
Recently Teigen has been urging her female fans to ensure they were keeping up with their breast exams amidst the coronavirus pandemic.
The cookbook author shared a photo of herself at the gynaecologist's office, just a month after she announced that she had removed her breast implants. She captioned it,
"Don't forget to keep up with your paps and have your boobs touched even though the world is ending!!"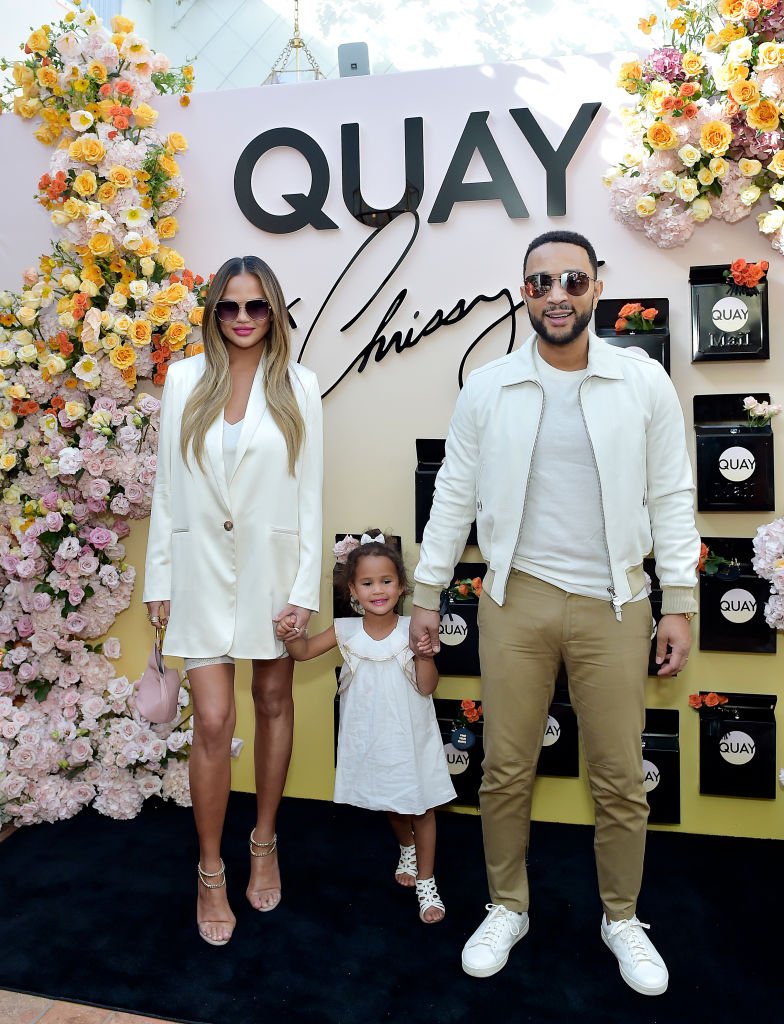 Chrissy Teigen and daughter Luna and John Legend attend QUAYXCHRISSY Launch Party at Olivetta| Photo: Getty Images
Teigen and her husband recently heated things up after posting photos of themselves dressed in racing outfits as they went on a family day out.
The couple wore red, black and white checkered jumpsuits, with Legend sharing a selfie of himself inside a race-car with his son.
Teigan shared the results of her breast surgery with her fans and revealed that she had first had them put in when she was 20-years-old to help her modelling career.
She said that while they had served her well for many years, she was "over it." She added that she was looking forward to being able to zip a dress in her size.
Please fill in your e-mail so we can share with you our top stories!