Larsa Pippen Shows off Her Slender Body in a Dark Bikini While Sunbathing on a Yacht
The former "Real Housewives of Miami" star looks astonishing in a photo while taking some time off to relax on a yacht. Though she and her NBA star ex-husband split more than a year ago, their divorce is still not completed. 
Former NBA star Scottie Pippen's wife, 45-year-old Larsa Pippen, sure knows how to spend her time amid the coronavirus pandemic. While social distancing may be a bit disappointing for most people, Larsa enjoys her time taking a sunbath on a yacht.
The mother of four took to Instagram a couple of days ago to post a photo showing off her beautiful and attractive body and wearing an elegant bikini while taking some time off to relax on the sea. "It's better in the Bahamas," she captioned the photo, and we can see that the Caribbean suits her just right.
20-YEAR MARRIAGE 
Larsa and Scottie got married in 1997, and though they had a pretty good relationship the first decade, they later went through many ups and downs that led them to split definitely in November 2018 when Larsa asked for a divorce.
Scottie & Larsa Pippen watching Scotty Pippen Jr at the 2019 #BILAAG

📷 @cassyathena pic.twitter.com/cGKOVSc2Bb

— Ballislife.com (@Ballislife) May 5, 2019
Before that, in October 2016, two voice recordings leaked to the media pouring some scandal over the couple. The recordings were from 911 calls made by Larsa alleging her husband was being abusive towards her. After that, no arrest was made and Scottie filed for divorce.
Scottie and Larsa Pippen file for divorce for the second time in two yearshttps://t.co/Qfih4qCLyO pic.twitter.com/Dh5N3ydpNE

— New York Daily News (@NYDailyNews) November 3, 2018
Four months later, close to Valentine's Day, the couple was seen together again as they were trying to reconcile. They even were spotted at a dinner together with LL Cool J, Kourtney Kardashian, and Richard Weitz.
She also posted a photo wearing an amazing diamond ring saying it was a gift but omitting who gave it to her.
Scottie & Larsa Pippen Enjoy A Romance Dinner Date Post Major Divorce Drama https://t.co/oEUPQb7dEu pic.twitter.com/APe8WaI8ob

— OK! Magazine USA (@OKMagazine) December 26, 2017
Though they tried to make it work by going on a family vacation in April 2017, Larsa finally decided to split as she filed for divorce.
The couple shares three sons and a daughter, they are Scotty Jr, who was born in 2000; Preston, born in 2002; Justin, born in 2005; and Sophia, the youngest and the only girl.
STILL NOT THE END
After a year and a half, the couple's divorce procedures have not come to an end yet. However, the former "Real Housewives of Miami" star recently defended her estranged husband from people's pity comments on his NBA earnings, after it was told in an episode of "The Last Dance" that he had engaged in a bad deal with the Bulls.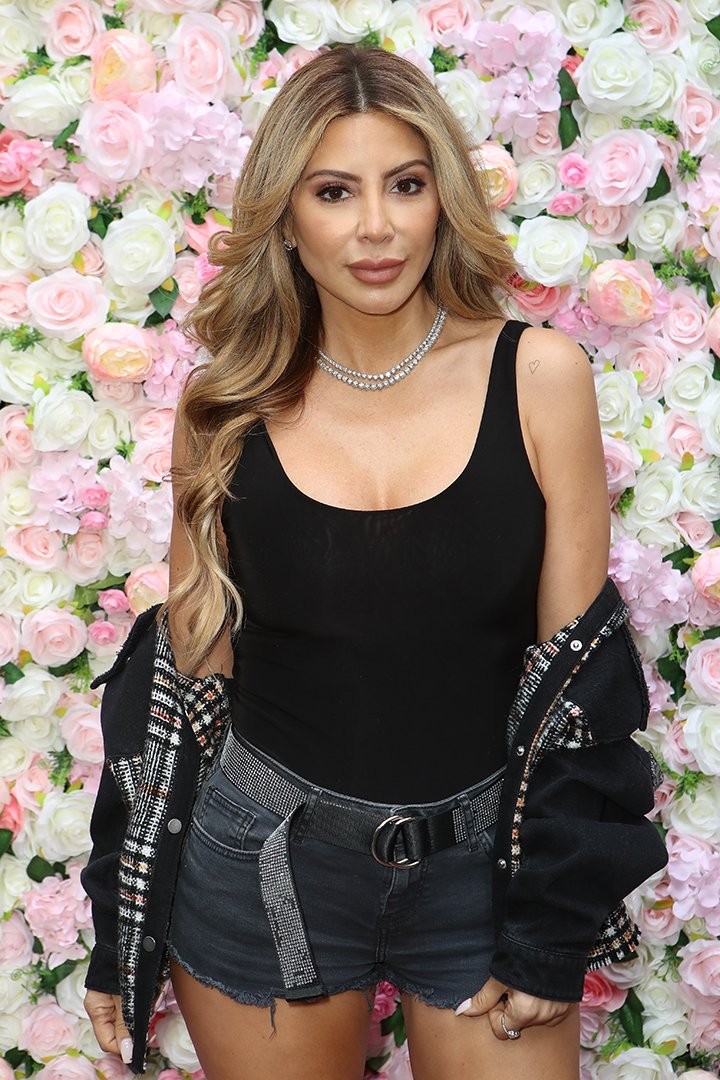 In spite of being considered one of the best NBA players and Michael Jordan's right hand, in the end, he did not make it to the top in earnings.
But Larsa assured everyone that Scottie was doing quite fine by posting that his proceeds were calculated around $109 million on his 17-year career.
A month after that, she
defended herself from
Scottie's fans who accused her of cheating and not putting him before anything. "I did everything for him literally everything," she replied to one of her followers in order to stop hard comments and rumors.