See Simone Biles Flaunt Her Toned Figure for Vogue Magazine (Photos)
Simone Biles was featured on the cover of Vogue magazine's August edition, and the gymnast's outfits highlighted her fit figure.
Simone Biles is on the cover of Vogue's August issue, and the gymnast stunned as she showed off her incredibly beautiful body.
Taking to Instagram, Biles shared images from the photoshoot. In the first photo, Biles was captured rocking a burgundy dress as she fiercely struck a gymnastic pose.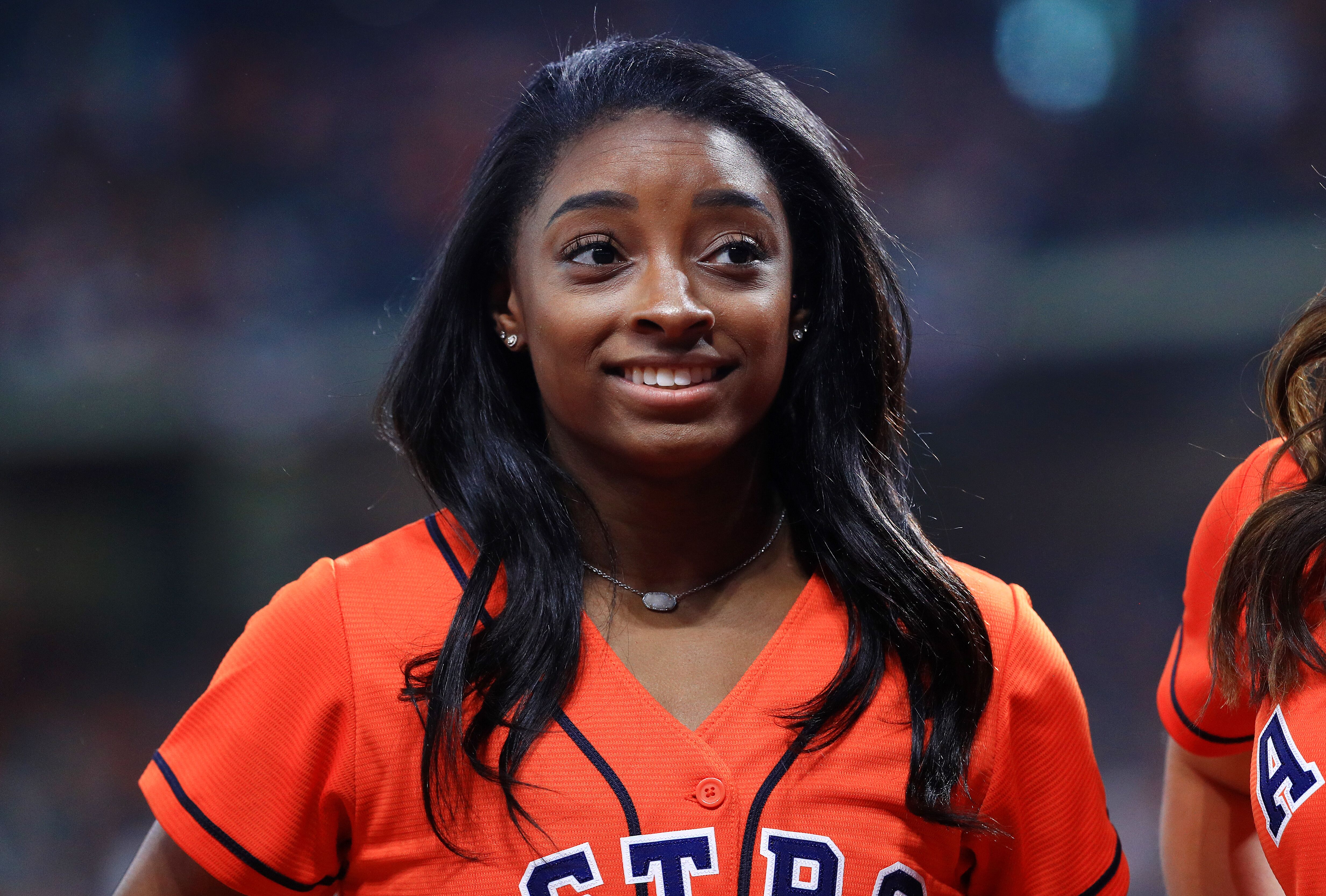 The second photo saw the Olympic gold medalist donning a red swimsuit as she posed for the picture with her back turned to the camera.
Standing akimbo, Biles showed off her toned upper torso in the outfit as her dark shiny hair was let loose. While adding a caption, she wrote,
     "A DREAM 😍😍😍 @voguemagazine."
The cover photos were, however, met with mixed reactions from fans and followers of the gymnast as well as some members of the black community.
While some social media users maintained that Biles' pictures were not edited to complement her skin tone, others believed the images were perfectly captured to show off Biles's physique.
In April, Biles wasn't sure if she would be participating in the 2021 Olympics.
Amid the COVID-19 pandemic, Biles regularly shared gorgeous pictures of herself as she kept her fans updated on her quarantine life.
In June, Biles shared an adorable photo of herself in a white Nike outfit. With the outfit accentuating her body, Biles showed off her athletic body while striking a pose with her dogs. Captioning the snapshot, Biles wrote,
"I can't…..my franchise say No."
While speaking to Vogue, Biles revealed that although the lockdown proved a bit difficult at first, she eventually settled into a routine and even had Zoom sessions with her coaches thrice a week.
She also confirmed that the lockdown gave her time to process the end of her near three-year relationship with Stacey Ervin Jr., who is a former national team gymnast.
The pair broke up in March, and while speaking about it, Biles admitted that the split had been a tad difficult to process because of how long the relationship was.
 After over seven weeks of being shut down, the World Champions Center reopened in mid-may, and Biles resumed training on a schedule that was morning specific. In April, Biles wasn't sure if she would be participating in the 2021 Olympics, but after returning to training, Biles is sure she will be there.
In addition to speaking about her career, Biles also opened up about her experience with sexual abuse, as well as what it felt to be a black gymnast.
Today, Biles is the most decorated gymnast in America, and as she forges on with her career, Biles continues to set the trend for black gymnasts in the United States and all over the world.