Watch Gabrielle Union & Dwyane Wade's Daughter Kaavia Bring Out Mom's Shoes in a Cute Bikini
Kaavia James, the adorable daughter of Gabrielle Union and Dwyane Wade, stole the hearts of many once again in a new Instagram video that showed her in a striped swimsuit. 
There is never a dull moment with Kaavia James, one of the internet's favorite baby characters who has been christened "The Shady Baby" for her famous facial expressions. 
For a 1-year-old baby, Kaavia has an impressive number of followers on Instagram, with that number now standing at 1.3 million people, many of who eagerly anticipate her posts.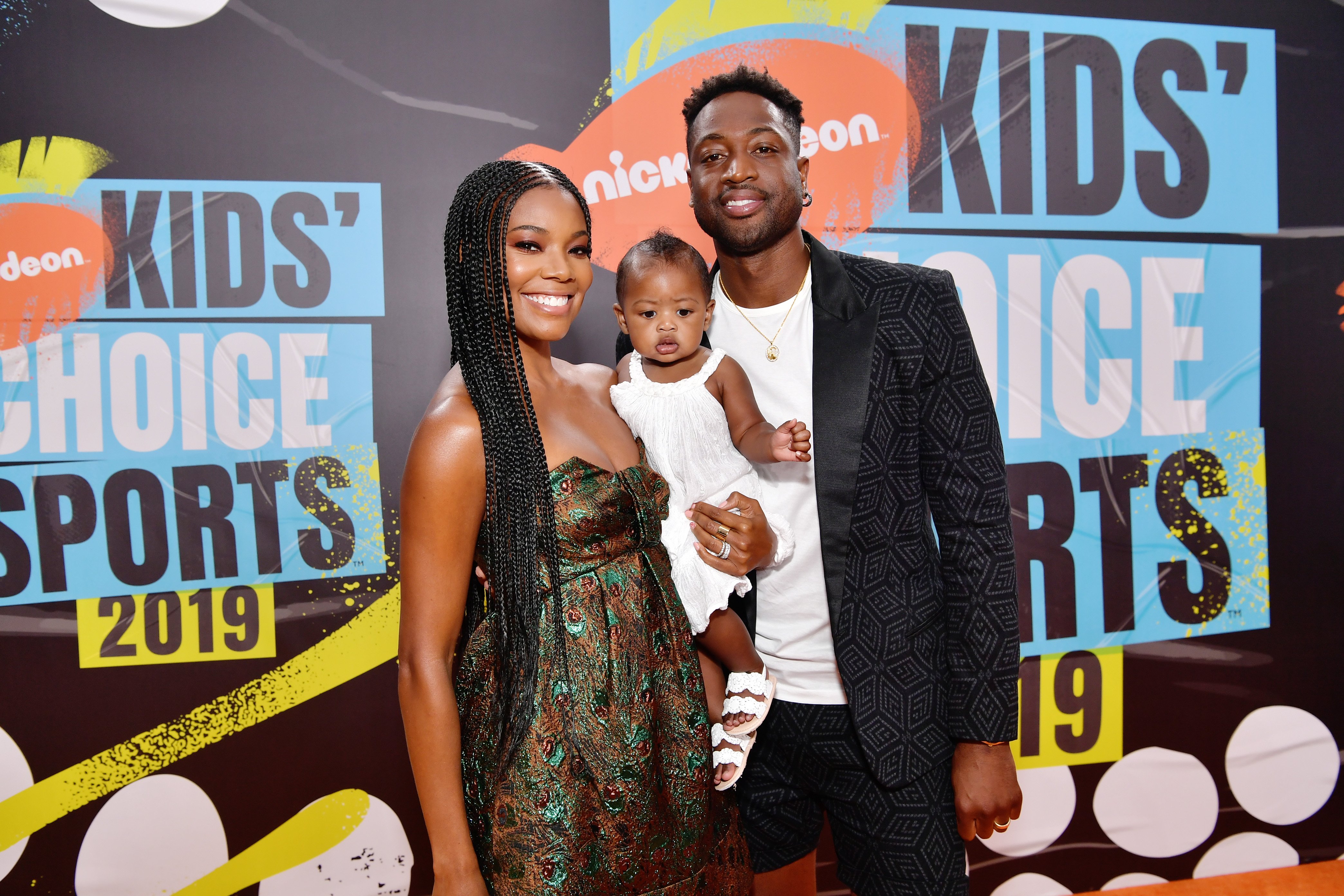 The little tot did not disappoint her fans with her latest video post, a hilarious clip that showed her in all of her elements. The video began with Kaavia walking out of the house with a pair of her mom's shoes.  
She dropped the shoe pair at the entrance, where the second pair was, with Union, who was in the background thanking her daughter for helping her with the shoes. Kaavia walked back into the house, stumbling a bit before going her way. 
She gave her father, who was standing behind the door a little stare as she went on before the clip ended. The caption to the video was quite hilarious. 
In it, Kaavia, whose Instagram page is managed by her parents, wondered where her mother was going in her clear heels on a Sunday, adding that she would pray for her.
The birth of Kaavia James changed her parents' lives and inspired Gabrielle Union to write a children's book.
Many fans who viewed the video were once again in awe of the little tot and showed their delight with their comments. One fan commented about the look Kaavia gave her father, saying she did it as if he was short. 
Another fan said Kaavia looked cute in her blue striped swimsuit, while a third fan said that Kaavia was such a beauty. One fan who could not get enough of the shady baby wrote: 
"Can we please see more videos of KAAV she gets me thru [sic] my day." 
Gabrielle Union and Dwyane Wade have been sharing funny pictures of their daughter during quarantine, with most of them being meme-worthy and drawing reactions from fans all over the world. Indeed Kaavia could be said to be the quarantine spirit animal. 
Union has also spent time with her adorable daughter in the lockdown and shared a photo in May of them enjoying a good time out and high-fiving each other while seated on the grass. The proud mom also showed off her toned abs in a colorful swimsuit. 
The couple welcomed their daughter, who they described as their miracle baby, via surrogate on November 7, 2018, a day Union said would forever be etched in their hearts as the loveliest of all days. 
The birth of Kaavia James changed her parents' lives and inspired Gabrielle Union to write a children's book titled "Welcome To The Party," which is a universal letter from parents to their children.