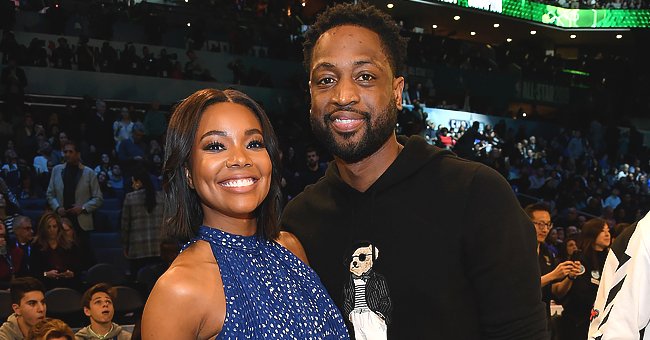 Getty Images
Dwyane Wade Shares Kaavia Has One Chair for Her and Another for Sneakers While She Plays in Her Room

Dwyane Wade has shared an adorable photo of his daughter Kaavia playing, and the particular child even has a separate chair for her shoes.
Dwyane Wade's daughter may already have a passion for fashion after her father posted a photo of Kaavia playing with her toys, while her shoes sat safely on their own chair.
The adorable post showed the toddler playing with a tea set, and her father seemed proud of her after sharing the photo to his fans on social media.
Wade, who shares his daughter with actress Gabriella Union, also has three other children, daughter Zaya, who came out as transgender, and sons Zaire and Xavier. He is also guardian to his nephew Dahveon Morris.
Union opened up about parenting, sharing that she and her family had received an outpouring of support during Zaya's journey. She added,
"With all the love comes the hate too. It's watching the love handle the hate that has been encouraging. We're just loving and accepting our kids, which is not revolutionary."
This Father's Day, the retired NBA star was showered with love and affection by his wife and children, with his son Zaire writing a post calling him a true example of a father figure.
Union also shared an adorable video of their daughter dressed in a bathing suit dancing by their pool as they celebrated the day.
Union compared her daughter to the late comedian George Carlin.
The proud mother often shares snaps and videos of Kaavia on her social media and fans have become a fan of the toddler's unbothered facial expressions.
During an interview on "The Ellen DeGeneres Show," Union compared her daughter to the late comedian George Carlin, adding,
"She's pure comedy, but absolutely dead serious. She's just stone-faced. She is unbothered and unimpressed at all times."
Union and Wade first started dating in 2008 and in 2014 got married, making her the stepmother to his three children.
While the pair were keen to have children, after suffering from nine miscarriages, their daughter was born in 2018 via a surrogate.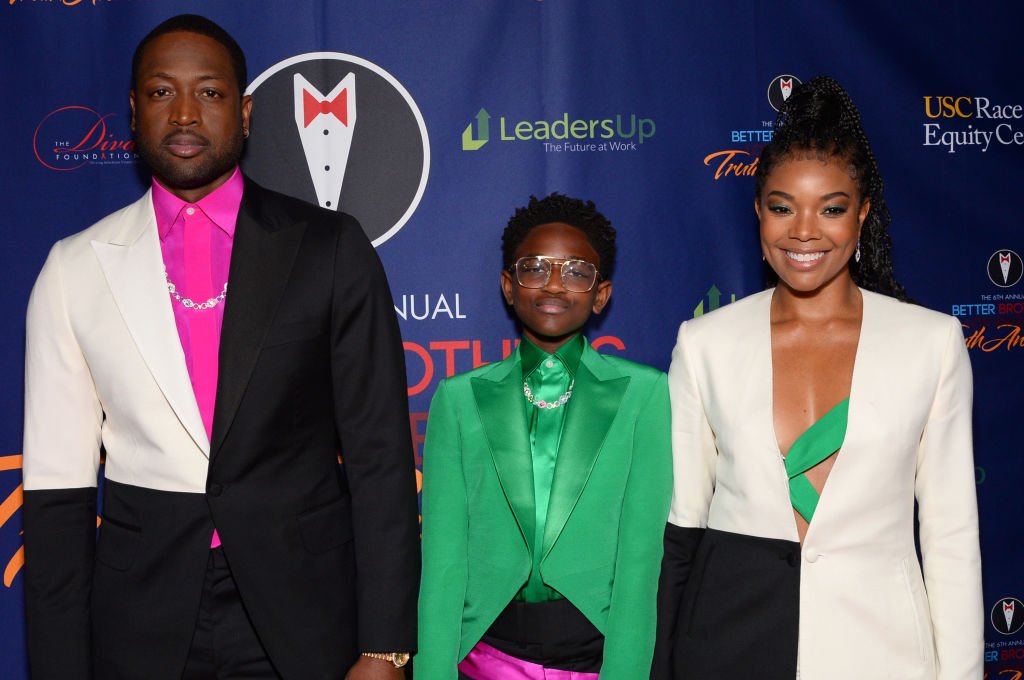 Dwyane Wade, Zaya Wade and Gabrielle Union attend the Better Brothers Los Angeles 6th annual Truth Awards,2020| Photo: Getty Images
Earlier this month as the family enjoyed some time outdoors, Union appeared in her natural hair as she promotes the launch of her hair care line.
She announced the news revealing that she had teamed up with Larry Sims to create a high-quality, affordable line available for all types of textured hair.
Please fill in your e-mail so we can share with you our top stories!