Phaedra Parks Is Dating Younger Boyfriend Medina Islam — What to Know about Him
The last few years have been a bit rough for Reality TV Star Phaedra Parks having gone through a divorce and getting axed from the "Real Housewives of Atlanta." Thankfully, all that has settled into a happy relationship with her much younger boyfriend, Medina Islam.
In 2010, entertainment attorney Phaedra Parks rose to fame when she was featured as a cast member in season three of the popular Bravo's reality TV series "Real Housewives of Atlanta."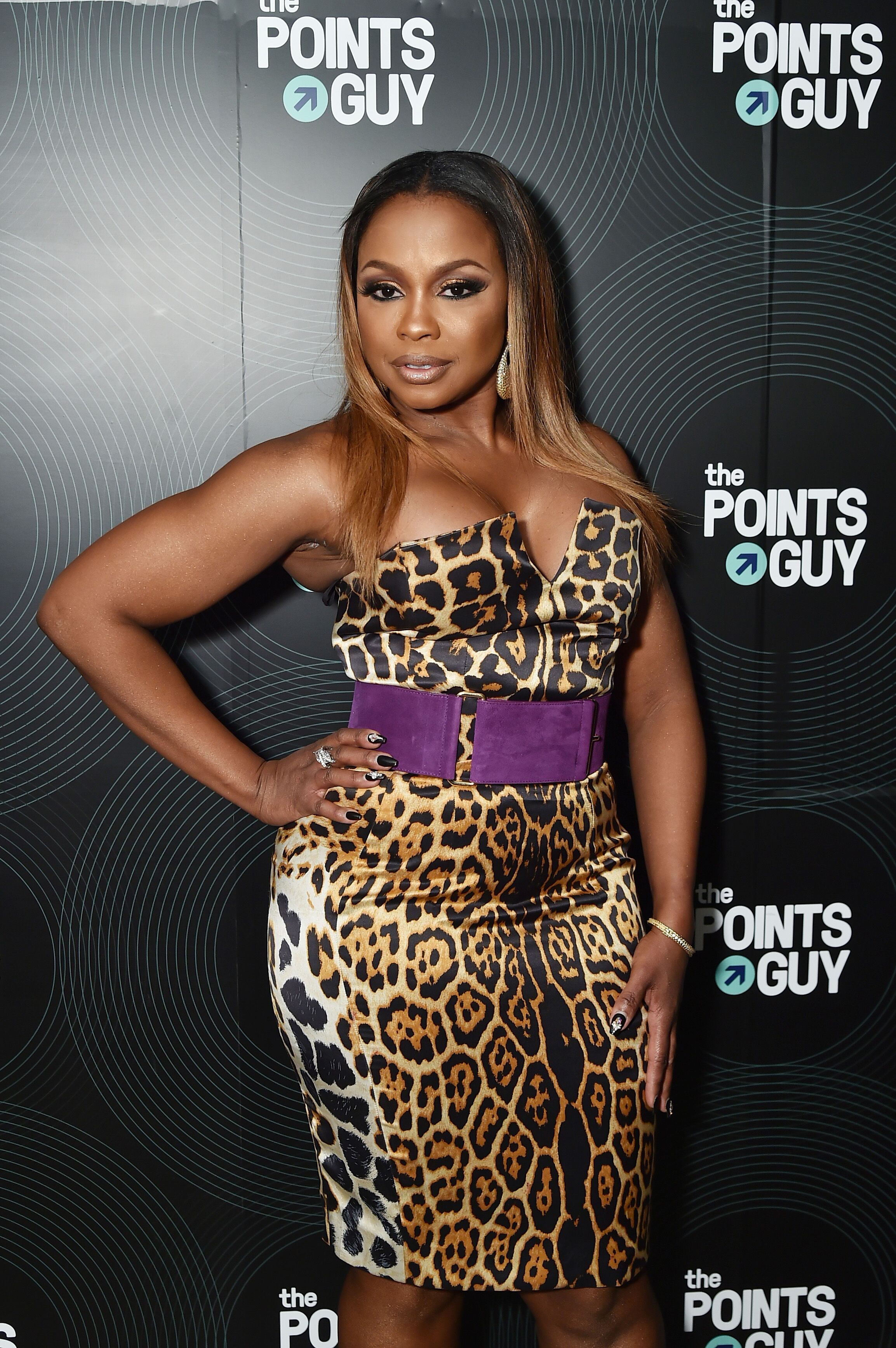 Over the next six seasons, Parks' personal life, including her rocky marriage to estranged husband Apollo Nida, was served up in the public domain. Following her split from her ex-husband, Parks decided to take a break from dating, but everything changed for good last year.
Following his release from Jail, Nida has come out to allege that his ex-wife Phaedra Parks was preventing him from seeing his kids. 
After starting the year in a brief romance with Dish Nation radio host Tone Malone, the "RHOA" alum began dating current boyfriend, Medina Islam. Here is more on their loving relationship. 
MEET PHAEDRA PARKS BOYFRIEND MEDINA ISLAM 
Medina Islam was born on September 22, 1983, in New Jersey. Medina was raised by his schizophrenic mother, who later abandoned him and his siblings, thereby thrusting them into a life of hardships. 
In the years that followed his mother's absence, Medina dove into a life ruled by drugs and violence and the eventual murder of his best friend. At the peak of his malaise, he was homeless and lived off the streets. 
The talented rapper eventually found his way into the entertainment industry and became a ghostwriter. Over the years, he became widely known as "The Six Million Dollar Man," and went by the moniker "6 Milly."
The renowned songwriter has contributed to several of the platinum hits in recent times, including Ludacris' "Pimpin All Over the World."
Medina Islam made his acting debut when he began appearing as Quincy in Tyler Perry's "The Have's and Have Not's." Today, the 36-year-old actor is regarded as one of the most prominent new faces in the filmmaking industry.
During an interview on WTTRadio, Medina talked about his career and also his work in the tech industry. He also shared some words of wisdom for upcoming acts during the chat.
Apart from his career, Medina has a two-year-old daughter, and the proud father dotes on his little angel regularly. In 2019, Medina began a much-publicized relationship with TV personality Phaedra Parks.
PHAEDRA PARKS AND MEDINA ISLAM'S LOVE STORY 
Parks and Medina met through an online dating app, "Raya," in 2019. When Medina came across her profile on the app, he called a mutual friend to confirm if she was single. The friend put him through to Parks, and the lovebirds talked for hours, and the rest is history.
The couple is very much in love and is not afraid to flaunt their affection on social media and have been spotted in public cozying up to each other. In September 2019, during an interview with PEOPLE, Parks described her boyfriend saying:
"He's very calming and soothing and mild-mannered. I always dealt with the bad boys, and he's very opposite from any guy I've ever dated. So that's refreshing."
The cute couple is loving every bit of their relationship except the distance between them. Medina currently lives in Los Angeles, while Parks resides in Atlanta, but Parks revealed they are doing their best to manage the situation and still create enough time for each other.
Despite the palpable chemistry that the pair share, Parks recently revealed that she had not introduced her new beau to her two sons Ayden, 10, and Dylan, 7. During an interview with Us Weekly, she said:
"They haven't met. They've seen him on FaceTime. They've obviously talked a little bit, but as far as in person, not until we set a date for our wedding."
Apart from taking it slow with their kids, the couple is also taking it slow when it comes to their intimacy and are yet to consummate their relationship even after dating for over a year.
Parks and Medina are currently featured on WE-TV's "Marriage Boot Camp: Hip Hop Edition," which premiered on Thursday, July 2.
PHAEDRA PARKS' FAILED MARRIAGE
Phaedra Parks met her ex-husband Apollo Nida back in 1995 in Atlanta. Parks revealed that Nida had flagged her car down on the highway, and they both got acquainted. After that, he accompanied her home and told her he would like her to be his girlfriend. 
The pair dated on and off for over a decade until Nida was sent to prison for six years in the early 2000s. The couple reunited after he got out of jail and later got married on November 1, 2009. 
Parks and Nida welcomed their sons Ayden and Dylan in 2010 and 2013, respectively, but by the time their second child was born, the one-time couple had fallen out of love. In 2014, the couple split, and the divorce was finalized in 2017.
During her divorce, Parks was still featured on the "Real Housewives of Atlanta," but she remained mum about her ordeal on the show. The 45-year-old attorney revealed that she decided not to confide in any of her castmates about her divorce because none of them was supportive throughout the process. 
Around the time of their split in 2014, Nida, 41, was convicted of conspiring to commit mail, wire and bank fraud. He was duly sentenced to 96 months in prison. 
In July 2019, Apollo Nida was released from the Fort Dix Correctional Facility in New Jersey to a halfway house in Philadelphia. Following his release from Jail, Nida has come out to allege that his ex-wife Phaedra Parks was preventing him from seeing his kids. 
Meanwhile, Parks has embraced single motherhood and has formed a strong bond with her sons since her divorce from her kids' father. Parks admitted that things were difficult at the initial stage, but she was eventually able to get the hang of it with some help. In her words:
"Things have leveled out now...I have surrounded myself with people who encourage me and really support me."
By her own admission, Phaedra Parks has not always picked the right men when it comes to love, but with her new man, she just might get that happy ending she and her kids deserve.