Watch Cardi B's Rapper Husband Offset Dance to a Michael Jackson Song in a Cool New Video
The husband of the famous rapper appears dancing with skill. The man who is also a rapper was caught imitating the movements of the King of Pop with absolute ease.
There is no doubt that rapper Cardi B and her husband, also rapper Offset, have the "touch" to always be at the peak of popularity. In addition to succeeding with their songs, they always surprise everyone with their trendsetting outfits.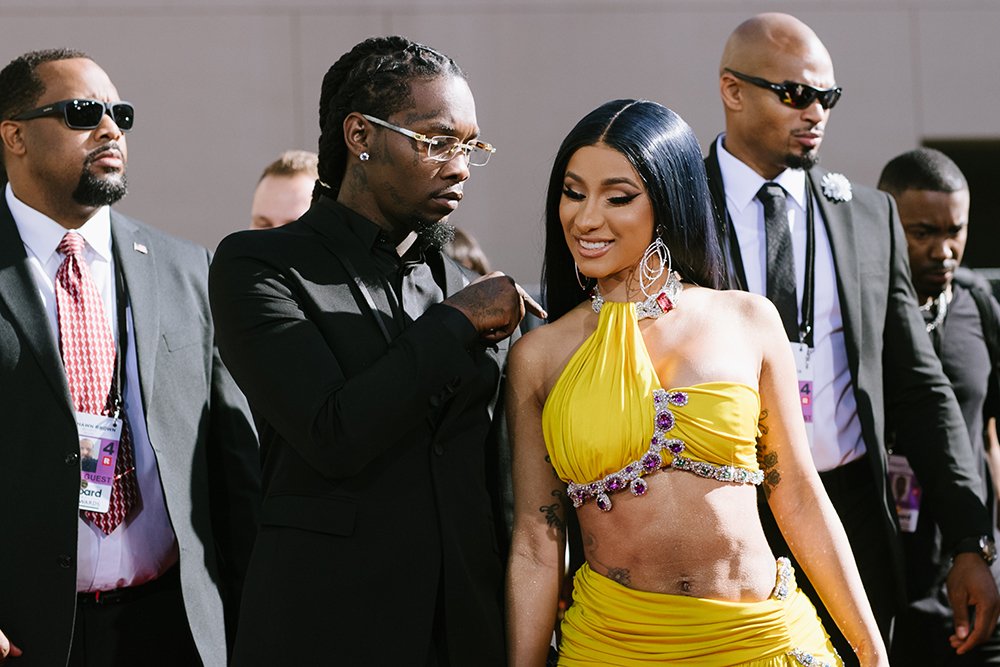 This time the rapper demonstrated his talent as a dancer in a fun video that Cardi posted on Instagram. In the short video, Offset can be seen dancing like Michael Jackson, while one of the famous "King of Pop" songs played in the background.
POLEMIC PUBLICATIONS
A few days ago, Cardi was trending by participating in a challenge on the popular Tik Tok platform. The rapper posted a sexy video for an R-rated challenge where she appeared alongside her husband Offset.
In the video, Cardi wore a pink bikini top while dancing sensually and did not leave much to the imagination with a photo of her husband in the background and the song "Marry Me" by Rasheeda. Fans turned to watch the video that has over 5 million views.
UNITED FAMILY
Cardi and her husband Offset's relationship has gone through ups and downs. During the three years being together, they have broken up and then made up on several occasions. They have secretly married and publicized their engagement and everything was right in front of her followers.
The birth of their daughter Kulture in 2018 seems to have taken the couple to a new level in their relationship. During the celebration of Father's Day, the couple appeared in a photo where they showed off their taste for fashion while their little one-year-old daughter stood in the middle taking the leading role in the image.
ECCENTRIC GIFTS
What can you give to someone who can buy what they want? It's a complicated question, but Cardi found a simple answer. While she was thinking about what she could give to her husband Offset for his birthday, she decided that she would give him something that would not make her look bad: cash.
The rapper posted a video on Instagram where Offset can be seen in front of a fridge which opens with a mountain of money inside, $ 500,000 to be exact. An extravagant birthday gift from a couple that is still news.