'90 Day Fiancé' Couple Andrei and Elizabeth's Relationship Remain Tense Amid His Unemployment
Sunday's episode of "90 Day Fiancé: Happily Ever After?" showed a continuation of the tension in the relationship between Andrei and his wife, Elizabeth. 
Since their introduction in the fifth season of TLC's "90 Day Fiancé: Happily Ever After?" fans have watched the relationship between Andrei and Elizabeth play out before their eyes.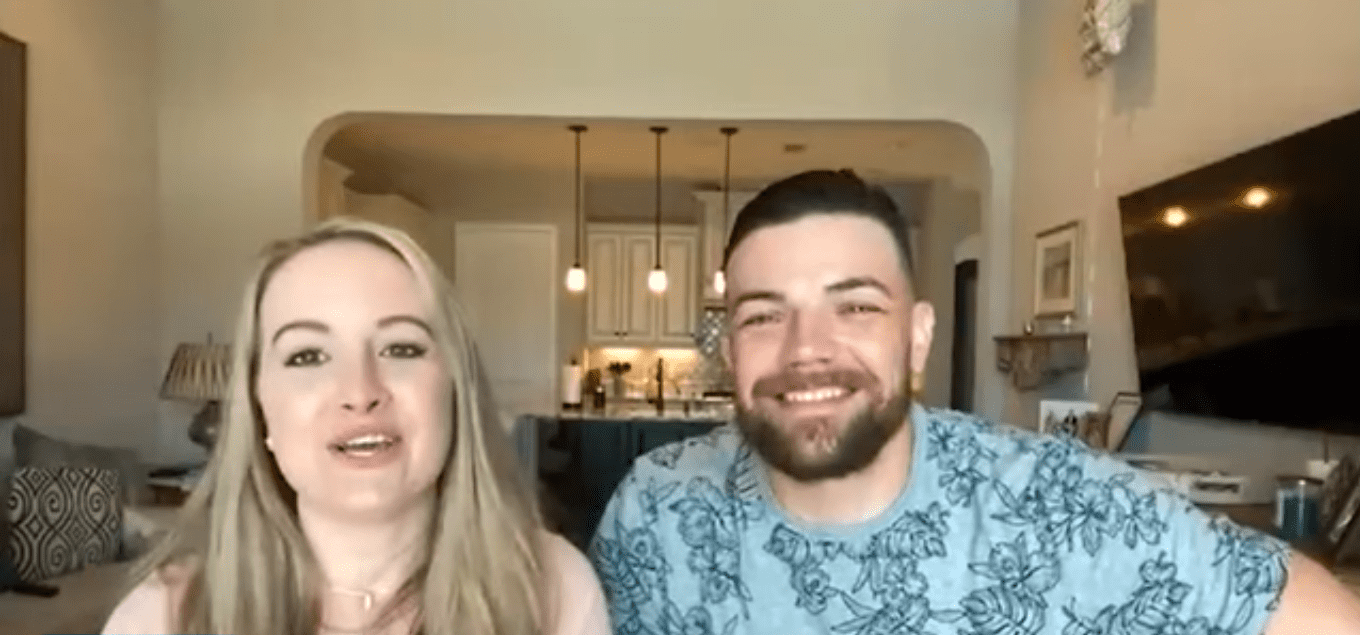 The couple's issues stem from the fact that Elizabeth is not comfortable with her husband's controlling nature, while Andrei hardly gets along with his wife's family. 
In Sunday's episode, the couple is in Moldova, Andrei's home country, for their second wedding ceremony, and the tension between them were again brought to the fore. 
One tense moment occurred when Elizabeth asked her husband if his mom made a big breakfast every morning for the family and if it made her tired. In reply, Andrei said Moldovan women do everything in the home without complaining. 
Elizabeth retorted by asking him if he implied that she does not do anything and reminded him that he was the one without a job, which he did not take kindly to, telling her that in Moldova, she must listen to him.
Elizabeth told the cameras she did not understand the change in Andrei's character since their arrival in Moldova, adding that he was beginning to act like a chauvinistic alpha male.
Andrei is known to have labeled Elizabeth's family as being two-faced.
The couple later went on to visit Andrei's friends. However, to the pleasure of many of the show's viewers, Andrei's friends had serious words for him, calling him out for not working in America. 
Marcel, his best friend, noted that Andrei's American experience had changed him and that he had become lazy, while another of his friends called him a housewife. 
On their way home from the visit, Elizabeth told Andrei that her loud and outspoken sister, Jess, was coming to Moldova for the wedding and that she was worried because her character is different from that of Moldovan women. 
In reply, Andrei laughed, saying that Moldovan men would not put up with Jess's attitude. He later told viewers that while he would show his wife's family around his home country, he was anticipating them having arguments with him.
In past episodes, Andrei is known to have labeled Elizabeth's family as being two-faced, saying they could be laughing with you at one moment, and turn against you the very next. 
Andrei also wants Elizabeth's father to pay for their Moldovan wedding, which has been termed by some as being a greedy act since the wedding is already paid for and wedding guests give couples money as gifts in Moldova. 
Andrei and Elizabeth, welcomed their daughter, Eleanor Louise Castravet, on January 23, 2019. Eleanor weighed 6 lbs., 11 oz, and 19.5 inches on her arrival.