Paulina Porizkova Looks Age-defying at 55 and Is a Proud Mom of Two Handsome Sons
Veteran supermodel Paulina Porizkova may be 55, but her dashing good looks still raise eyebrows. After many decades in the fashion world, the stunning blonde still models today, and she is the proud mother of two grown-up sons.
Supermodel Paulina Porizkova gained national fame in the early 1980s when she first appeared as a model, posing in a swimsuit for Sports Illustrated. She followed that up by making the cover of the coveted magazine in 1984 and 1985.
Porizkova's fame continued to grow throughout the 80s and opened doors to more significant opportunities. In 1988, she became the face of Estee Lauder, inking a mouthwatering modeling contract worth $6,000,000.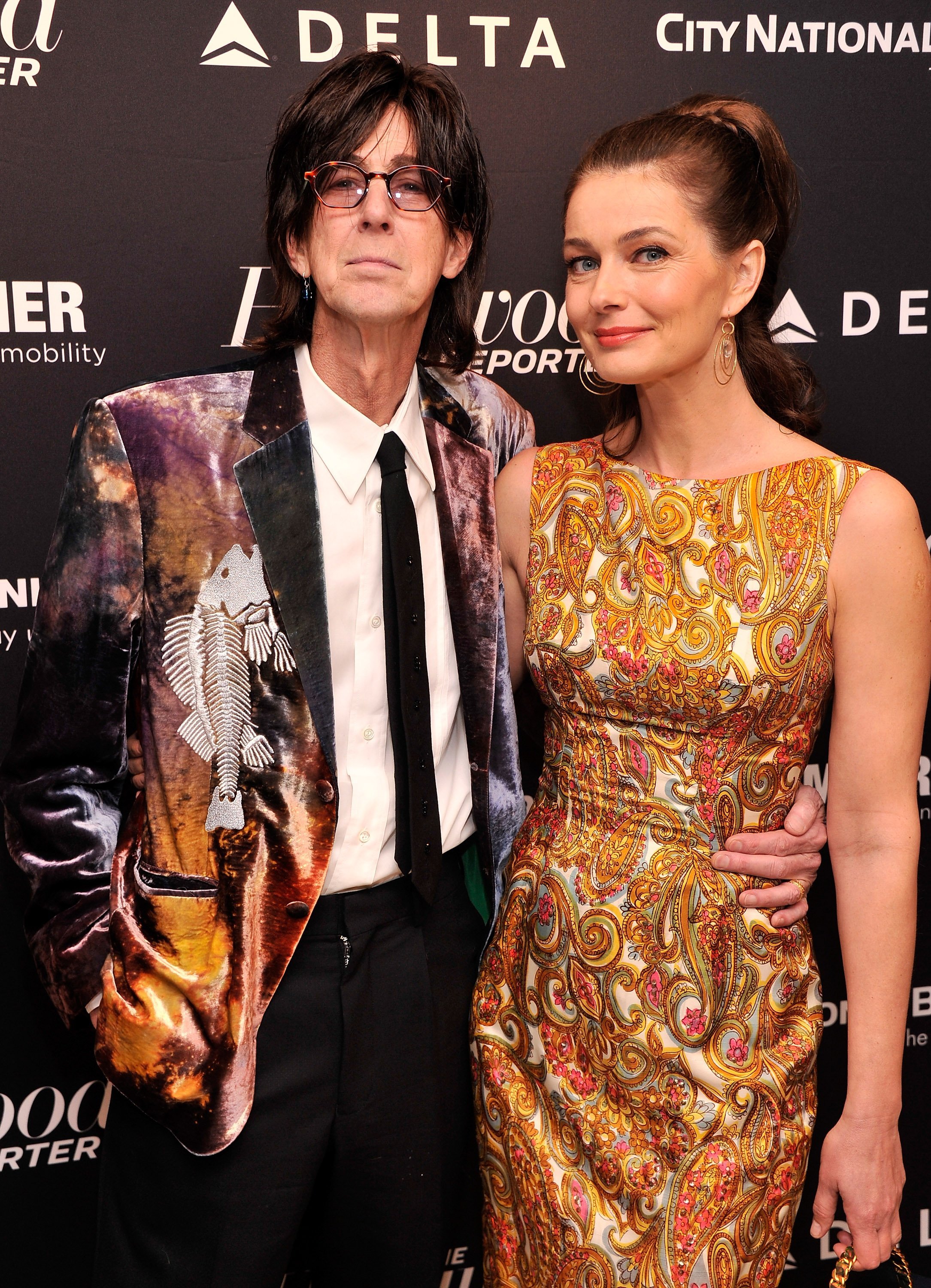 The 55-year-old model became highly sought after in the entertainment world, and she was featured in several television and film productions throughout her career. 
In December 2019, Paulina Porizkova launched a suit challenging her late husband's will.
Her most defining moment came in 1984, during the filming of the rock band "The Cars'" music video "Drive," where she met and later married the lead singer Ric Ocasek.
PAULINA PODRIZKOVA'S LONG-LASTING MARRIAGE TO RIC OCASEK
Paulina Porizkova married Ric Ocasek on August 23, 1989, four years after they met during a video shoot for the rock band "The Cars'" hit song "Drive." Ric Ocasek was the lead singer of the group, and like his wife, he was also of Czechoslovakian origins, which made it a lot easier for the pair to bond.
At the time of their marriage, Porizkova was 24, while her husband, Ocasek was 40. Despite the significant age gap, the pair were mostly inseparable and quickly became a power couple. 
After four years of marriage, Porizkova and Ocasek welcomed their first child, son Jonathan Raven Ocasek on November 4, 1993, at the Lenox Hill Hospital in Manhattan. The couple welcomed their second son, Oliver Ocasek, in 1998.
During an interview on "The Mommy Show," the mother of two talked about balancing motherhood and her career. Porizkova admitted that it was not easy at first and required a lot of dedication to her children, but as her children grew older, it got easier. 
Porizkova was a hands-on mom, and her career had to take the backseat for a couple of years, while she focused on raising her children. 
The blonde bombshell has developed a close bond with her sons, and in a recent interview, she joked about how one of her sons had to break it to her gently that he was not gay.
She had hoped one of her sons would be gay because of the pleasant experiences she had with gay men while modeling in Paris.
When quizzed about how she had been able to keep her marriage after so many years, Ric Ocasek's wife, Porizkova, claimed marriage requires as much commitment as one puts into every other life situation.
Ric Ocasek and Paulina Porizkova were married for nearly three decades. However, in 2018, the iconic model revealed she and her husband separated amicably in 2017, although they still lived together in their Manhattan home until Ocasek died in 2019.
RIC OCASEK'S DEATH AND PORIZKOVA'S GRIEF
Paulina Porizkova found her husband dead in their home in September 2019. The rock legend died at the age of 75, and the NYC Medical Examiner's Office revealed that he died naturally of heart disease.
Following her husband's death, the 55-year-old model took to her Instagram page to thank her fans for the outpouring of love and support for her and her sons. She later released an official statement on behalf of the family, where she revealed she was devastated by her husband's death.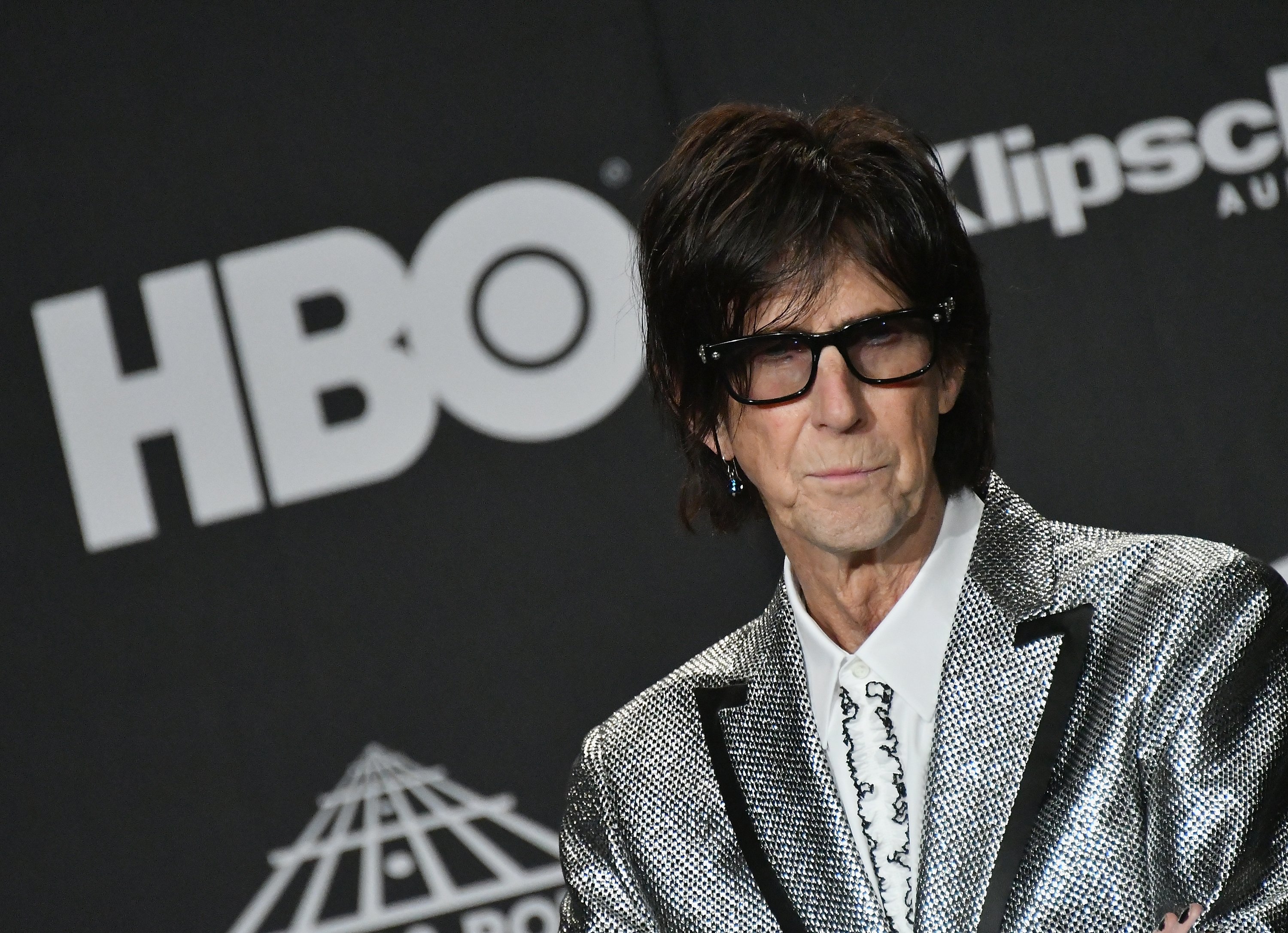 However, there was still more sad news for Porizkova in the aftermath of his death. The former "America's Next Top Model" judge and the late rockstar's two children from a previous relationship were excluded from his will.
During an interview on "CBS Sunday Morning," Porizkova revealed she felt betrayed by the late "Cars" frontman's shocking decision to exclude her from his will. In her words:
"It's made the grieving process really, really tricky, because I would love to just be able to be sad and miss him, and not also feel this incredible hurt at his betrayal."
In December 2019, Paulina Porizkova launched a suit challenging her late husband's will. Although the couple were separated and had begun divorce proceedings, they were still married at the time of his death. 
Under New York law, she is entitled to one-third of Ocasek's estate as his widow. But if the Hall of Famer's allegations of abandonment against his wife in his will can be proved, then she automatically loses her claim to his wealth.
Since her husband's death, Porizkova has been very candid about her struggles with grief. In January, the mother of two gave her followers a glimpse into the family's grieving process. She shared a picture of her second son, Oliver, 22, kneeling by his father's graveside. She captioned the photo writing:
"The real thing is being designed jointly by both of them: a fitting tribute to the father they adored."
Paulina Porizkova's children, Jonathan, 26, and Oliver, 22, are dashing young men now and their proud mother revealed that the pair are collaborating to create a headstone for their father.
PAULINA PORIZKOVA STILL GOT IT
On April 9, Paulina turned 55, and the mother of two still looks terrific, while embodying much of the supermodel charisma that graced the cover of Sports Illustrated Swimsuit Issue in 1984 and 1985.
Porizkova describes her younger self as a "product whore" because she wanted to try on every beauty product she could lay her hands on.
However, as she grew older, she became more intentional about her beauty routine, which is highlighted by her strict sunblock-everyday policy.
Along with her other simple beauty routines, Porizkova wears very little makeup because she claims it does not give a good look as you get older.
The former "Dancing With The Stars" contestant revealed she is a big fan of fake lashes and claims her favorite foundation is the "super sheer cream with SPF 50."
More importantly, Porizkova believes keeping fit through exercise is necessary to maintain a healthy and vibrant look well into one's later years.
The modeling business is a fiercely competitive world, with new faces springing up to take over the scenery. Paulina Porizkova's relevance in the industry, even at 55, is a testament to her unrivaled beauty and passion.