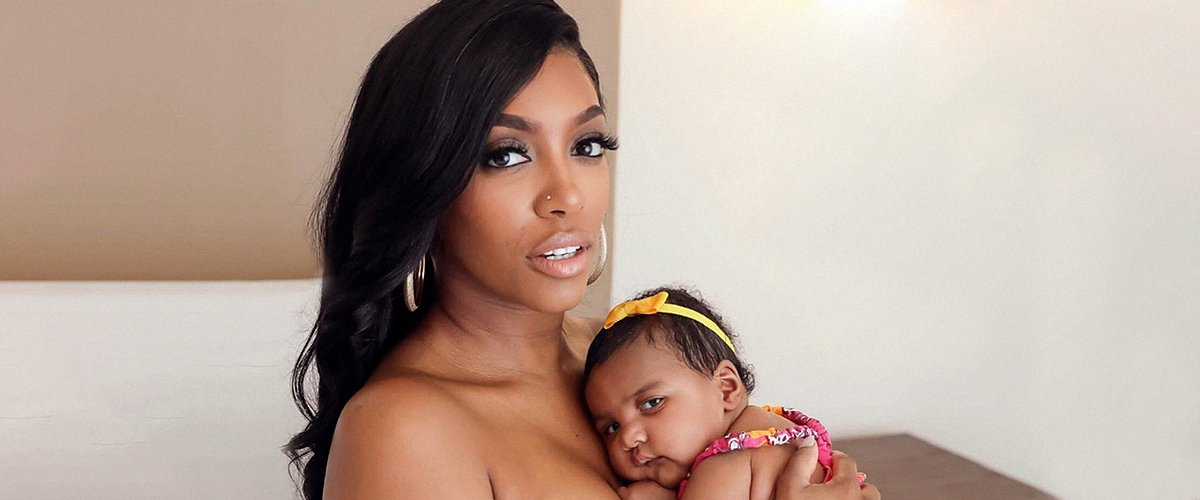 instagram.com/pilarjhena
Porsha Williams Is a Doting Mom of 1-Year-Old Daughter PJ — Glimpse into Her Motherhood
Motherhood made reality star Porsha Williams a fierce advocate for social change, following in the footsteps of her grandfather, who was a Civil Rights activist.
"Real Housewives of Atlanta" star Porsha Williams finally made a lifelong dream come true when she welcomed daughter Pilar Jhena with fiancé Dennis McKinley.
But becoming a mother has made her aware of her responsibility in molding the world and the society her now 1-year-old daughter will be living in.
Williams' grandfather, Hosea Williams was an ordained minister, a civil rights leader, an activist, and a close friend and right -hand man of Martin Luther King Jr.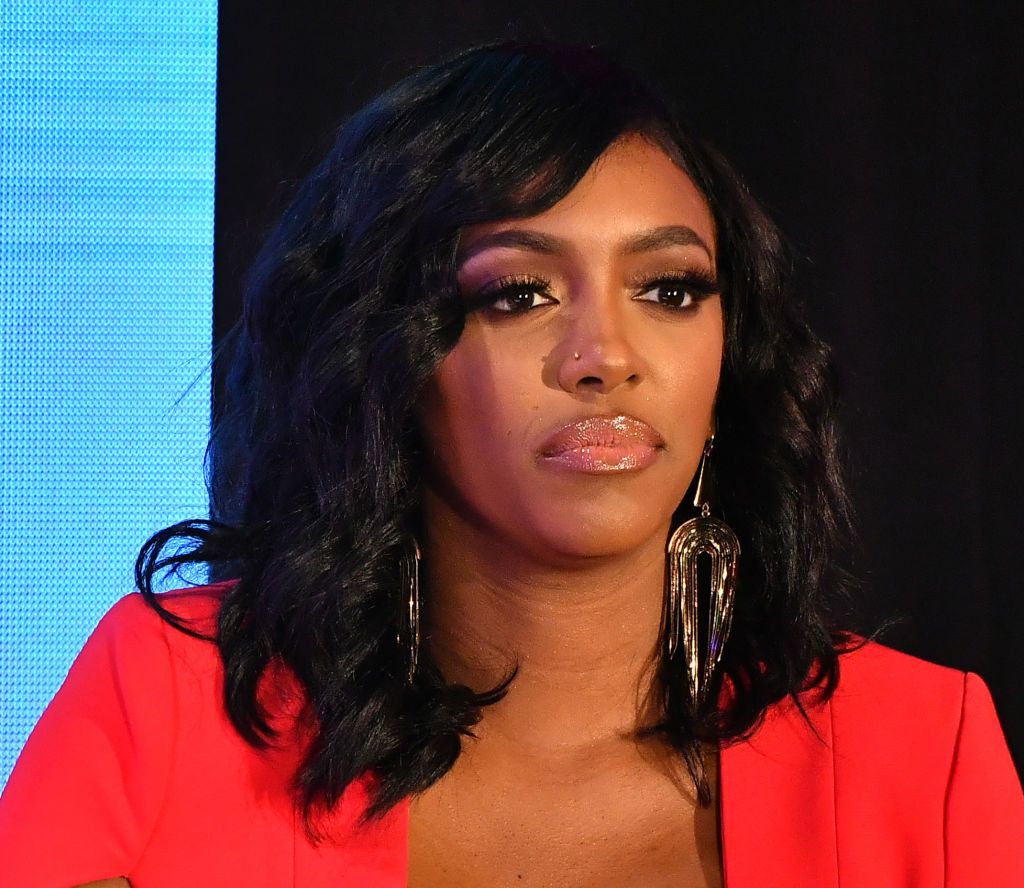 Porsha Williams at the A3C Festival & Conference in October 2019 in Atlanta, Georgia | Source: Getty Images
PORSHA WILLIAMS' DREAM COMES TRUE
Her baby's birth, on March 22, 2019, was a defining moment in Williams' life. The actress and reality star had longed for motherhood, and her life-long dream had been to build a family, and here she was, her daughter.
Pilar Jhena McKinley arrived in all her glory, a sweet bundle of joy weighing 6 lbs. 15 oz. The ecstatic McKinley announced the birth of his daughter, saying:
"What a time to be alive! Porsha and I are so happy and blessed to announce the arrival of our daughter, Baby PJ. We couldn't have imagined a more magical moment!"
PORSHA WILLIAMS' FEARS
Williams had gone through a particularly anxious pregnancy after suffering a miscarriage during her brief marriage to retired football player Kordell Stewart. So much so that her first reaction when she discovered she was pregnant was fear. She confessed:
"When I found out I was pregnant, I was excited [but] I had mixed feelings. The other feeling that I had beside excitement was fear."
Like so many women who have gone through the traumatic experience of miscarrying a longed-for child, Williams feared that she might lose her baby. Williams suffered from fibroids, benign tumors that grow in the womb and can trigger miscarriages, or cause infertility.
The baby Williams and McKinley had been referring to as PJ finally arrived. With a loving fiancé by her side, her baby in her arms, a burgeoning career, and delighting in her adorable mini-me, it seemed that Williams had finally achieved her dream of creating a family.
BLINDSIDED
In May 2019, just months after the birth of her daughter, Williams discovered that McKinley had been unfaithful, both during her pregnancy and after. Shattered, the reality star kicked him out and called off the engagement.
But McKinley wouldn't walk away, claiming he had made a "mistake, to which Williams responded:
"It's not a mistake. I mean a mistake to me is like, take the wrong exit. You don't make mistake and set up with someone and cheat."
RECONCILIATION
But McKinley was determined to win her back and pursued the reality star relentlessly. Williams admitted that she hesitated to attempt a reconciliation because she wanted her daughter to have an example of a healthy, happy relationship in her life. She said:
"She needs to know that at the end of the day, if Dad is here, he wants to be here. He's going to be faithful, he's going to be great to her mom, he's going to be great to her."
In August 2019, McKinley proposed again, and Williams accepted. The couple announced that they would be getting married and were "working" on a sibling for Pilar but have put off the announcement of a wedding date due to the COVID-19 pandemic.
PORSHA WILLIAMS ARRESTED
Williams was arrested on July 15, 2020, after participating in a peaceful protest on the grounds of the home of the Attorney General of Kentucky, Daniel Cameron.
Williams and her fellow protesters were clamoring for the arrest of the men who killed Breonna Taylor, a 26-year-old Louisville paramedic.
On March 13, 2020, police officers entered Taylor's home on a no-knock search warrant, and her boyfriend Kenneth Walker drew a gun for which he had a license, believing it was a home invasion.
In the ensuing firefight, Taylor was shot 8 times. It was later ascertained that the warrant had been issued for the wrong address.
PORSHA WILLIAMS UP IN ARMS
Williams was arrested along with approximately one hundred other protesters, which included reality stars, Yandy Smith and Tamika Mallory.
Williams confessed that the death of George Floyd brought the reality lived by so many African Americans closer to home, and that made her determined to work for change, for the sake of her daughter's future. She said:
"[George Floyd's death] awoke something in me that I knew was there. (...) My grandfather, Reverend Hosea Williams, and my father raised us in that way to have a heart for the people"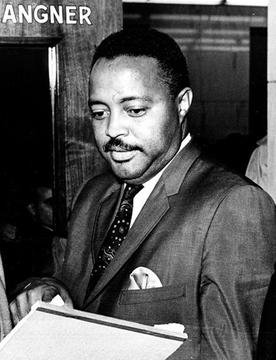 Porsha Williams' grandfather Civil Rights activist Hosea Williams in 1966 | Source: Wikimedia Commons/ Fair Use
Williams' grandfather, Hosea Williams, was an ordained minister, a civil rights leader, an activist, and a close friend and right-hand man of Martin Luther King Jr.
For Williams, the defining moment was watching the video in which Floyd lay on the pavement suffocating for almost 8 minutes. Williams revealed:
"Every cry that he cried out, when he asked for his mother, all of that touched me in a completely different way. I'm a mother now, God forbid, I would have to go through anything like that, to lose a child."
Williams' dedication to bringing about effective change is an expression of her motherly concern for her daughter's well being, and of her devotion to her Pilar Jhena -- just as her own grandfather strove or the sake of his own children and grandchildren.
Please fill in your e-mail so we can share with you our top stories!