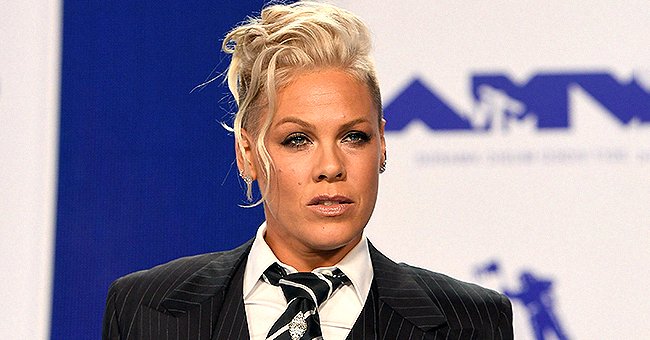 Getty Images
Pink Shares Photo of Dad Jim before He Headed in for Surgery Amid His Prostate Cancer Battle
Singer Pink praises her father's strength as she shares a photo of him heading in for surgery after finishing the second round of chemotherapy and having a home accident.
P!nk is an ultimate daddy's girl, and she never fails to let the world know about it, even during his down times. Per Daily Mail, the singer took to Instagram in the early hours of today to praise her dad Jim as he was being prepped at the hospital for back surgery.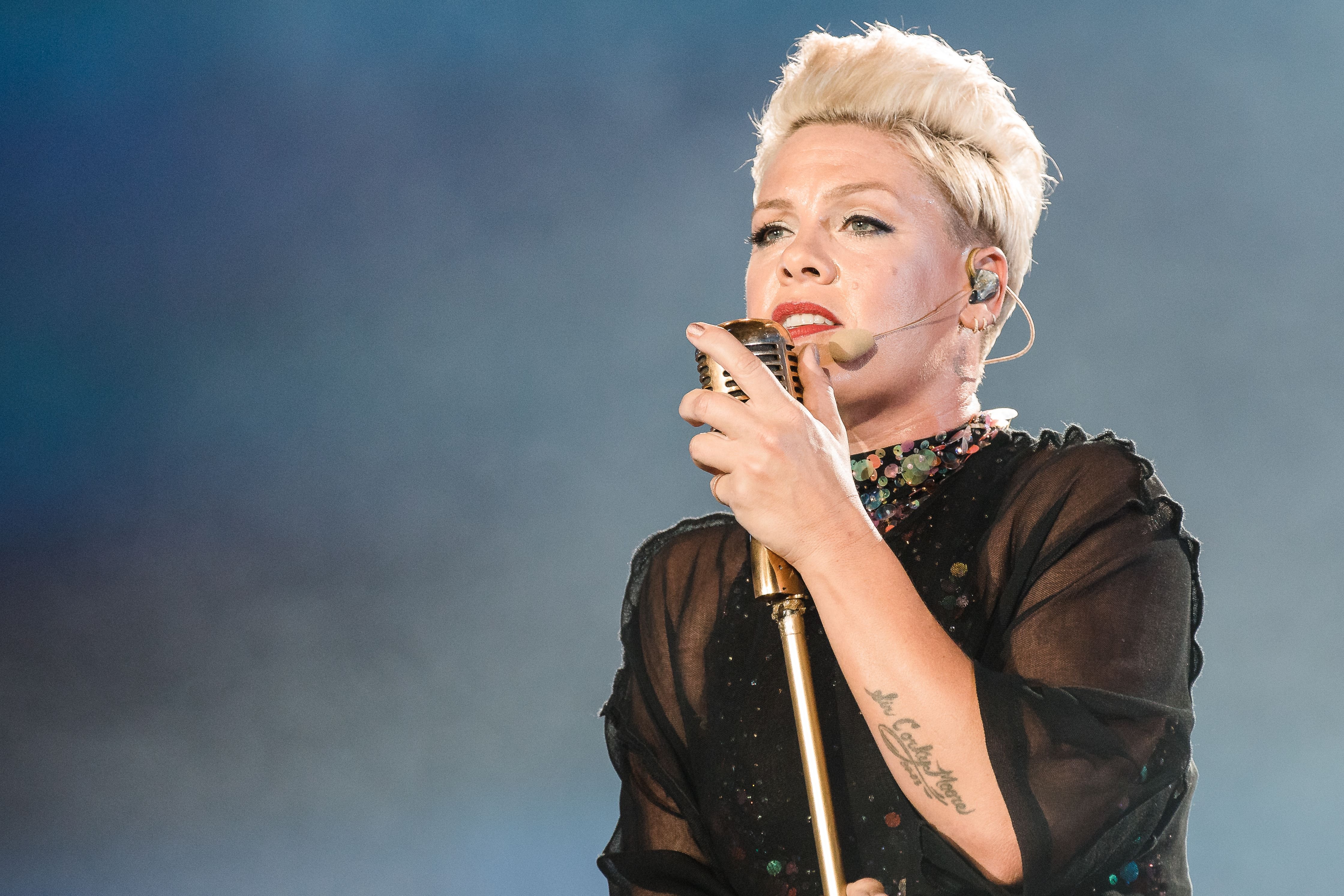 P!nk performed at day 6 of Rock In Rio Music Festival at Cidade do Rock on October 5, 2019 | Photo: Getty Images
Sharing a photo of her hero in his surgery gown holding on to his wife, Grace, with a huge, brave smile on his face. In the caption, P!nk explained that in the image, Jim was heading into surgery just after finishing his second round of chemotherapy, but unfortunately fell off a ladder and fractured his back thereby losing feeling in his back.
[P!nk] has often had to fight off trolls from time to time and eventually turned off her comments.
Luckily, her husband Carey Hart was kind enough to recommend his doctor, who offered to help out. Applauding her dad's strength and positive attitude, the "So What" crooner wrote:
"But here he is, my dad, scared and in pain sitting with the love of his life, our Grace, and what's he doing???? Smiling, cracking jokes. Making everyone else feel better.."
She ended the post with a post-surgery update as she assured her followers that Jim was doing great as he was "back to his old tricks" of having fun, before writing, "oh, Dad. How amazing it is to watch you whistle through hell." Fans flooded the comments section with prayers and well wishes for her dad with whom she shares a tight bond.
While the internet was friendly to P!nk this time, it's not always the case, especially when she shares photos or clips of her two kids, 9-year-old Willow and 3-year-old Jameson. USA Today reports that the Grammy Winner has often had to fight off trolls from time to time and eventually turned off her comments.
One such time was when she took her kids to the zoo in July last year and a fan accused her of teaching jer kids about captivity. As expected, the mother-of-two wasted no time in clapping back as she wrote:
"I believe in capturing a child's interest and love for an animal before teaching them about things like captivity. But thank you, the world needed your wisdom today."
However, the haters haven't stopped P!nk from sharing updates of her bundles of joy. People Magazine reported that she recently uploaded a cute clip of her kids disrupting one of her virtual workout sessions with their love and undiluted joy!
Please fill in your e-mail so we can share with you our top stories!