David Spade's Relationships from Naya Rivera to Heather Locklear
Comedic actor David Spade has proven his ability to crack audiences' ribs over the years through his funnyman roles. However, off-screen, he has earned a reputation as a modern-day Casanova. 
The glitz and glam attached to Hollywood celebrity status sometimes make it impossible for some celebrities to hold down a stable relationship. 
Over the years, no other Hollywood celebrity embodied the modern-day Casanova role as much as veteran actor George Clooney. However, he seems to have passed the baton to someone else: David Spade.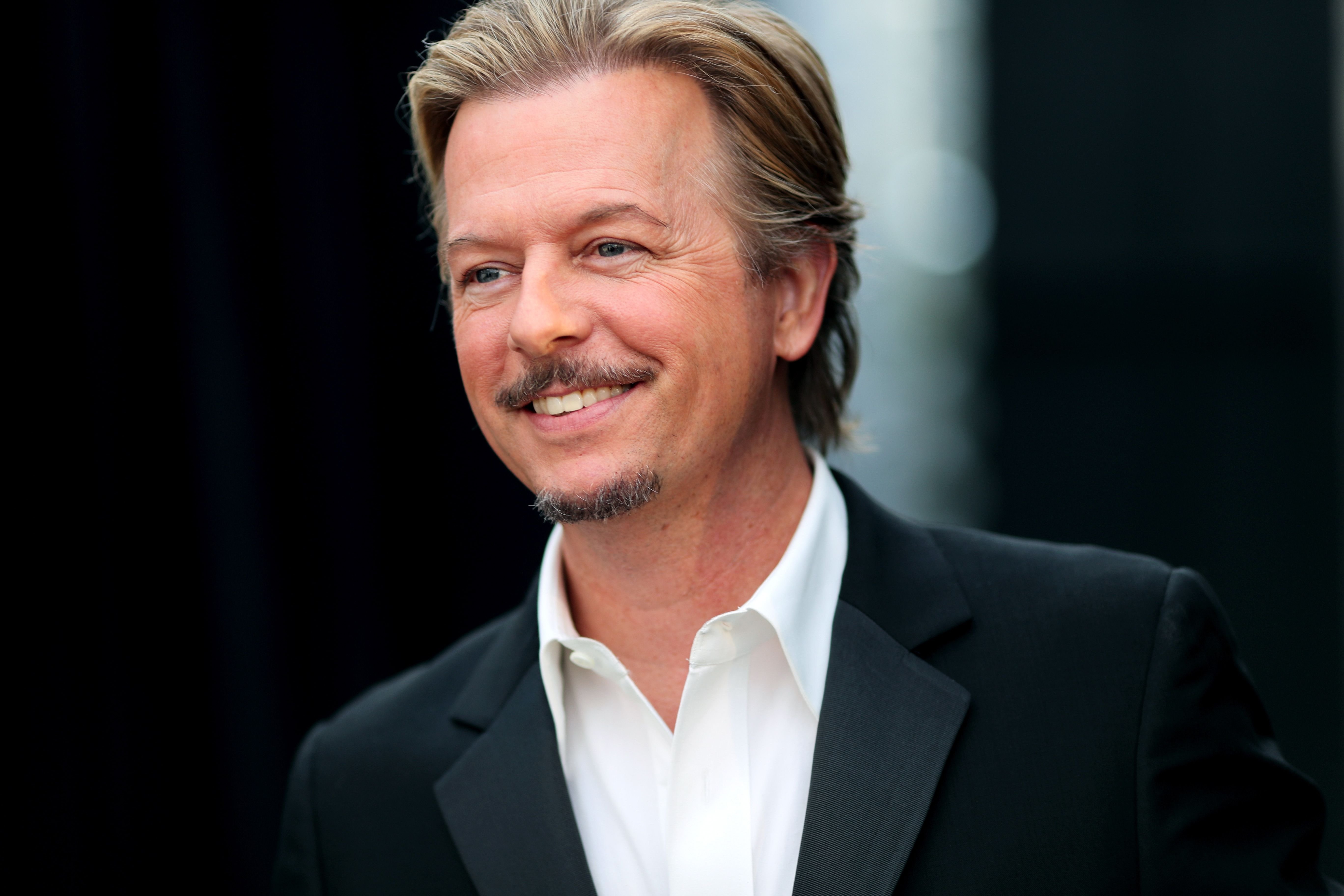 Iconic actor David Spade is an incredibly successful Hollywood act and featured in some of the most successful comedy flicks of the 90s and 2000s. Away from his career success, Spade has also proven to be a big hit with Hollywood ladies. 
He explained that when he was four, his father abandoned him and his siblings in their family home and would only keep in touch at his choosing.
Dubbed the "bachelor-era George Clooney of the comedy world" by E!, the perennial bachelor has a rich dating history, which has produced a daughter. Here is a look into his complicated love life. 
DAVID SPADE'S COMPLICATED LOVE LIFE
Through the years, the talented comedian has shown a particular interest in blonde models and actresses, including Pamela Anderson and Nicollette Sheridan.
However, just when it almost seemed like a developing pattern, Spade pulled up with a sweet-looking brunette, Naya Rivera. It isn't easy to keep track of the women Spade has been linked to over the last few years, but here is a little recap.
David Spade kicked off his Hollywood dating calendar when he hooked up with actress Kristy Swanson between 1996 and 1997. It is unclear whether the pair began dating on or off the set of "8 Heads in a Duffel Bag."
After the couple split, Spade took a sharp detour and dated dark-haired beauties Lara Flynn Boyle and Krista Allen in 1999 and 2001, respectively.
MODERN DAY CASANOVA
Spade kicked off his streak of dating sexy blondes when he began dating Julie Bowen in 2002. The comedic actor reportedly spoiled her silly during their time together, but sadly, it was not enough to keep the long-distance relationship beyond a year.
From 2003 to 2004, Spade was linked to several blondes, including Brittany Daniel, Sara Foster, and Jillian Barberie. In 2007, the 55-year-old actor admitted he had dated Heather Locklear the previous year. 
In 2017, when Locklear was asked why the actor was a big hit with the ladies, she pointed out his funny personality and well — him being well-endowed.
Spade continued his streak when he was linked twice with the stunning Carmen Electra in 2006 and 2008. Within that time, the "Grown Ups" star was spotted cozying up to Pamela Anderson at the Jet Nightclub in Las Vegas in 2007.
In 2007, the veteran actor dated Aussie actress Nicky Whelan and was very open about his love for her. Shortly after the relationship ended, the serial lover hooked up with former playboy model Jillian Grace. The pair welcomed their daughter Harper on August 26, 2008.
Shortly after his daughter's birth, the father of one was linked to "Desperate Housewives" star Nicollette Sheridan. In 2009, during an appearance on the "Ellen DeGeneres Show," Sheridan was asked about her relationship with Spade. She responded, saying that they were just friends and not dating.
ENDING THE BLONDE STREAK
David Spade ended his blonde streak in 2010 when he was spotted with Padma Lakshmi on their way out to dinner in Los Angeles. The TV star followed that up with a romantic date with Jasmine Waltz (who also has a rich dating history) on his 47th birthday.
In 2016, he was linked with his "Joe Dirt 2: Beautiful Loser" co-star Charlotte McKinney after they were spotted having a romantic dinner, but like most of his affairs, there was no confirmation or denial.
David Spade and late "Glee" actress Naya Rivera had the rumor mills going wild after they were spotted cozying up together in a hotel pool in Hawaii in March 2017.
Barely a month later, the pair were caught on a dinner date in Malibu. Spade's affair with the "Glee" star was short-lived, and the duo ended up unfollowing each other on Instagram. 
By August, all reports of a relationship with Rivera were laid to rest after Spade was spotted sharing a kiss with singer-model Ivy Levan.
The pair were continuously spotted together through the fall of 2017. The "Saturday Night Live" cast member was later seen with a mystery blonde woman in 2018.
LIKE FATHER LIKE SON
In his 2018 audiobook titled "A Polaroid Guy in a Snapchat World," David Spade revealed that becoming a father had a significant effect on his life and affected his relationship with his dad.
Spade described his father Wayne as "cool and funny" and "a bit of a skirt-chaser, times a thousand million," a description that also nicely fits the renowned stand-up comedian.
He explained that when he was four, his father abandoned him and his siblings in their family home and would only keep in touch at his choosing.
Despite his father's irresponsible behavior towards his children, Spade claimed they still maintained a somewhat close relationship. However, becoming a father made him look at his childhood from a different angle. In his words:
"So when I had her, I got this new tidal wave of resentment towards my dad because of his irresponsible behavior and manipulative, mean streak. So I stopped talking to him."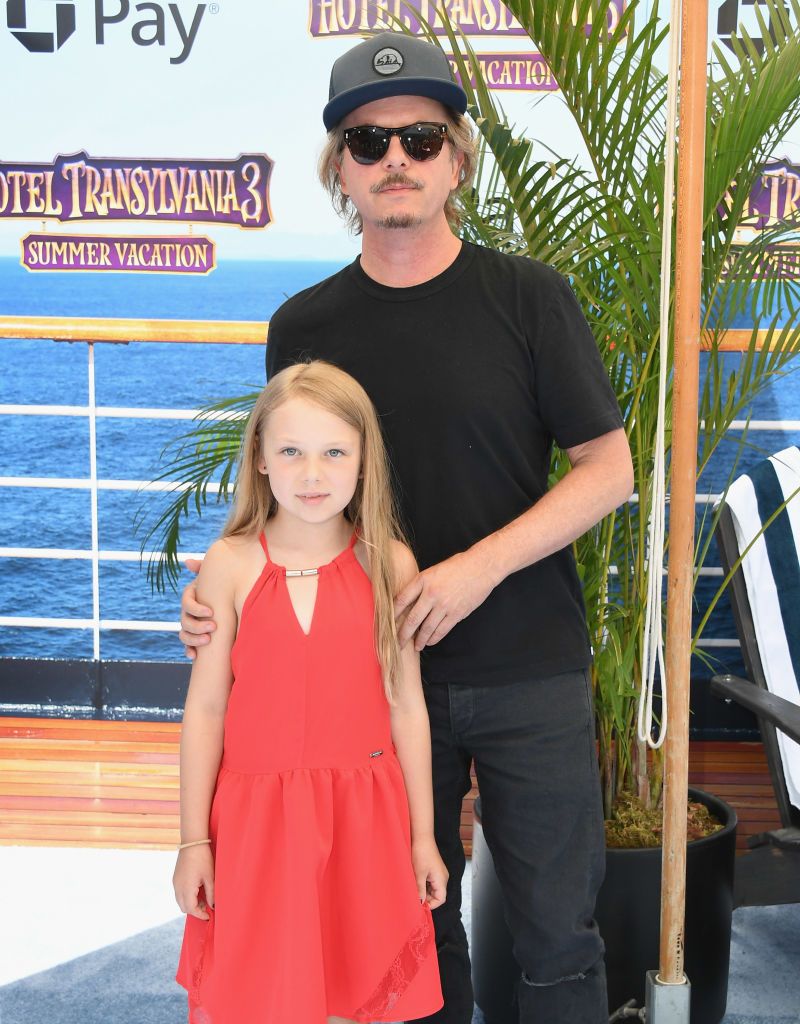 The birth of David Spade's daughter Harper, 11, may have changed the funnyman's family dynamics and brought him some closure, but the changes do not seem strong enough to tie him down anytime soon.