Check Out the Customized Shoe Design Dwyane Wade Made for His Transgender Daughter Zaya
Dwyane Wade is undoubtedly a proud dad as he took the time to specially design some kicks for his beloved daughter, Zaya. Wade's design was an artistic mixture of the rainbow!
Many fans would reckon that NBA alum Dwyane Wade is a supportive father, who shows his admiration for his transgender daughter, Zaya Wade.
His recent Instagram post was no exception as Dwyane Wade showed Zaya and her custom-designed footies off to the delight of his followers.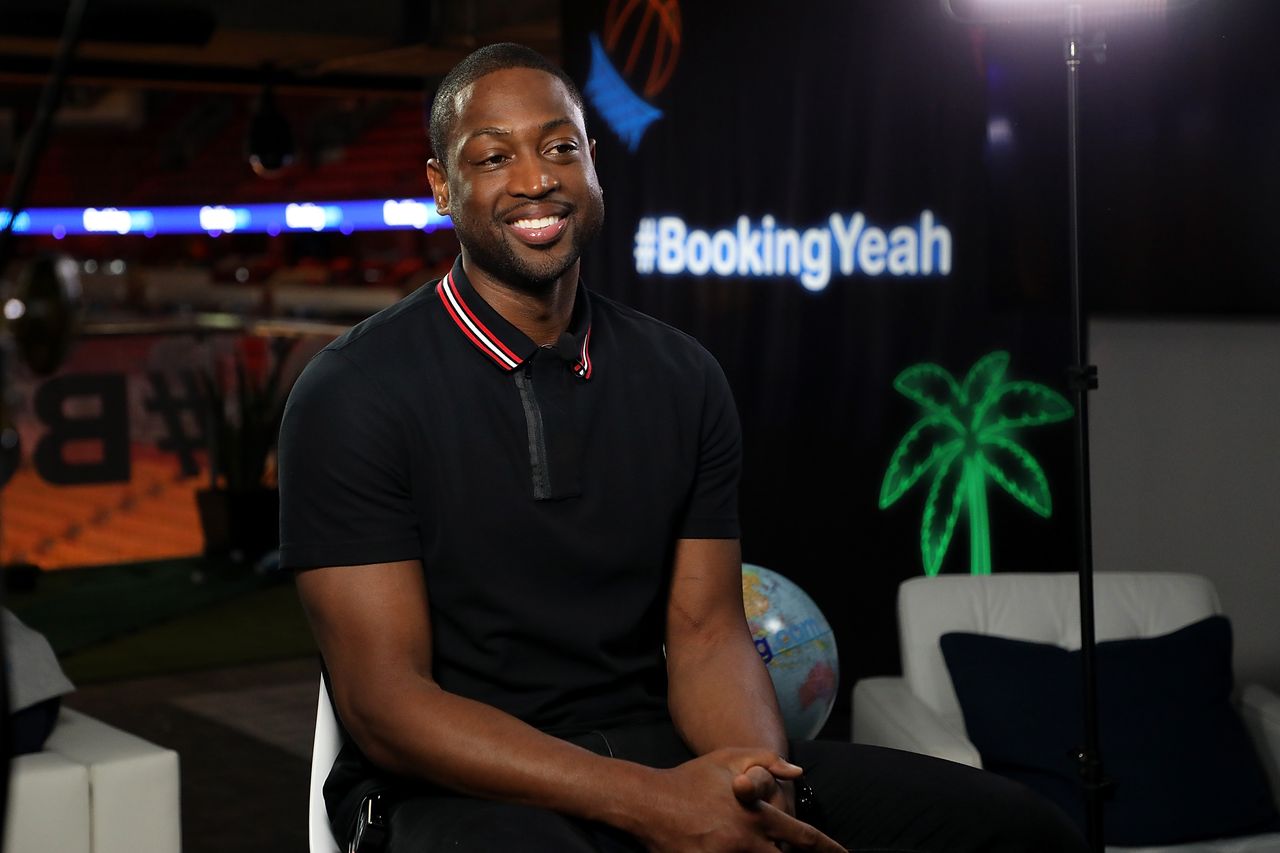 WADE IS A PROUD FATHER
Zaya looked chic in a black t-shirt paired with form-fitting jean trousers. Her blonde hair was styled in rough curls while she sported a pair of see-through shades. Zaya Wade's shirt featured a bold "pride print" in honor of the LGBTQ community. Dwyane sweetly captioned,
"Proud pops moment for me creating these shoes for @zayawade #wow8 #pride."
In line with the celebrated pride colors, Dwyane Wade had Zaya's swanky kicks styled with multiple colors. In the snapshot, the young girl had a pair of her custom-made shoes on.
FANS SHOWED APPROVAL 
Many followers loved Dwyane's innovative art and did not hesitate to praise his efforts. Someone admired: "When I become a father, I hope to be like you." Someone added: "Those shoes look amazing." 
Wade mentioned that Zaya did some research about her gender identity and proceeded to inform her family about her feelings.
A third fan shared: "... This is beautiful." One person addressed Dwyane: "She is so lucky to have you as a parent." Other fans showed their support for Dwyane and Zaya with colorful heart emojis.
ZAYA'S RED CARPET DEBUT 
Some weeks before the global pandemic, Zaya Wade and her parents stepped out in style for The Truth Awards. It is worthy of note that it was Zaya's first appearance at a red carpet event. Zaya, 13, left no stones unturned and rocked a stunning merch.
The 13-year-old sported an emerald dog-tail suit and a pair of black wide-legged pants. She wore matching black heeled boots while completing her glam with a fuchsia pink purse. Zaya wasn't alone as Dwyane Wade and Gabrielle Union accompanied her in similar exquisite ensembles.
WADE SPEAKS ON SUPPORTING HIS CHILD'S CHOICE 
Once in an interview with GMA's Robin Roberts, Dwyane Wade talked about Zaya's journey to opening up about her gender identity.
The NBA champion noted that he got Zaya's permission to share her story. For him, the utmost priority was making sure that his daughter knew she had her family's support.
Wade mentioned that Zaya did some research about her gender identity and proceeded to inform her family about her feelings.