Watch DJ Khaled Dance While His Son Asahd Plays His Kiddie Drum Kit in an Adorable New Video
DJ Khaled is a doting dad as he takes to social media with a heartwarming video that showed his son, Asahd, playing with a drum kit while his father encouraged him and did a quick dance.
DJ Khaled is a proud father, and it shows! The 44-year-old American DJ and record executive recently took to his Instagram page with short footage of his son, Asahd, playing little kid drums.
The video began with little Asahd beating the drums while his mom, Nicole, and Khaled, who was holding the camera, urged him on. As the footage lengthened, Asahd paused then asked Khaled to dance to his drum beats.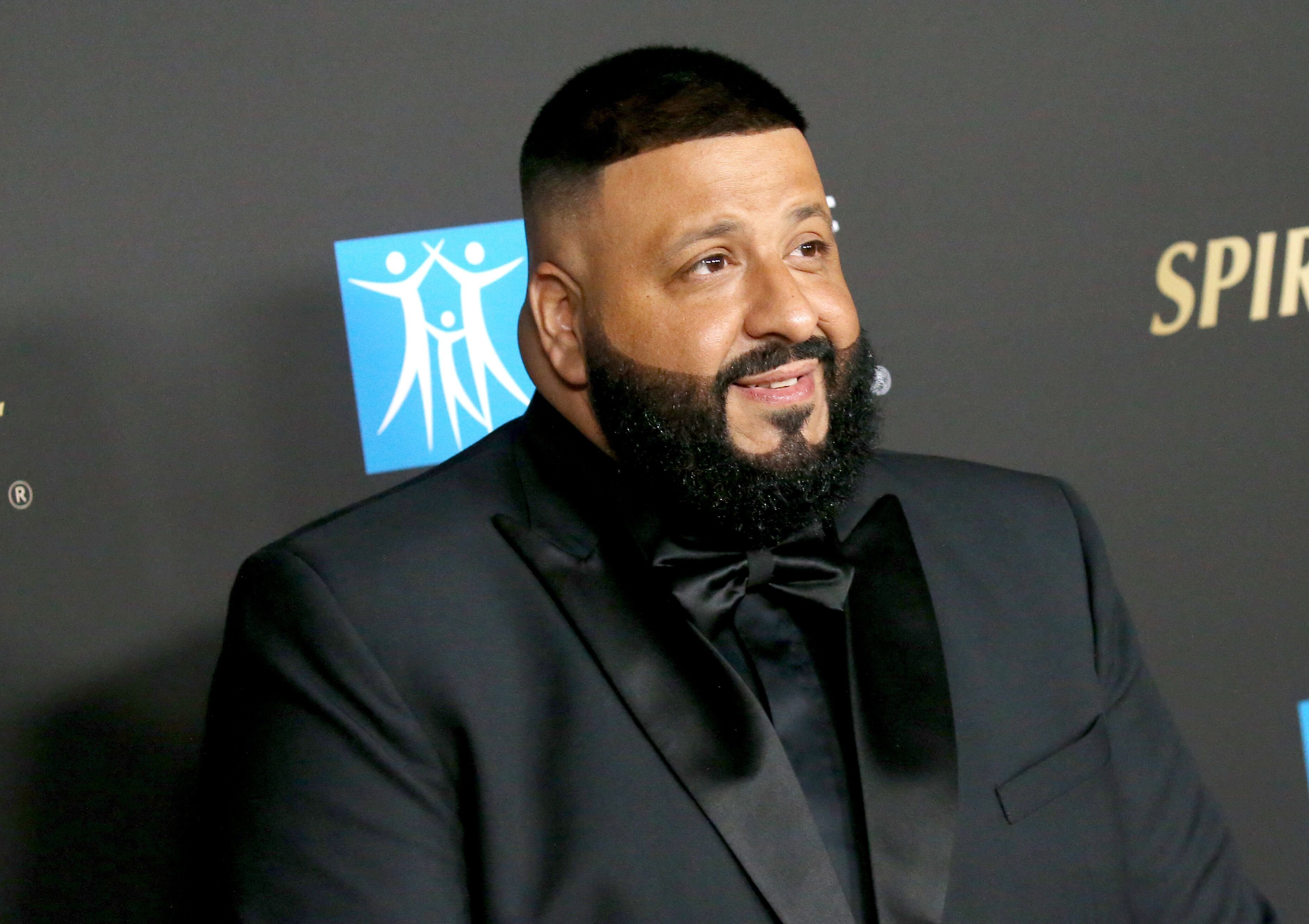 Khaled asked the cute toddler to demonstrate the kind of dance he wants to see, and the little boy did a cute little wiggle, which prompted giggles from his mom and a chuckle from Khaled.
Of course, the proud father passes the phone to his wife and goes ahead to satisfy his son's desire—his dancing was so good, little Asahd gave up drumming to join him. The love between father and son was palpable as Khaled picked his son up and placed a kiss on his cheeks.
In his captions, Khaled expressed excitement for the new music he would be dropping. He tagged Drake and used hashtags that read "We the best" and "OVO" as the caption tapered to an end.
In the comments section, fans humorously complimented Asahd's drumming skills and praised Khaled on being a good father. Khaled's wife, Nicole, was not left out—fans noted how gorgeous she looked in the footage.
Both albums were reportedly executive produced by Asahd himself.
Khaled was born in Louisiana to parents with Palestinian heritage. He had humble beginnings but has proven himself to be more than just an influencer or rapper, but also a smart businessman and an utterly dedicated father.
He welcomed his firstborn, Asahd, on October 23, 2016. Khaled was excited when Asahd arrived, and he took to social media to show his appreciation to God and his wife.
In honor of Asahd, the talented record executive produced two albums—the first was titled "Grateful," and it came out in 2017 while the second was released in 2019, and it was titled, "Father of Asahd." Both albums were reportedly executive produced by Asahd himself.
In January 2020, Khaled and his wife welcomed their second child. He shared a photo of himself giving the doctor in charge of the delivery a high-five. He captioned the post:
"THANK YOU, ALLAH! THANK YOU, MY QUEEN NICOLE! BLESS UP DR JIN! ANOTHER ONE !!!"
In another post, Khaled shared on Instagram, he revealed details about his second son, Aalam. The post revealed that the little bundle of joy was born on January 20 at precisely 11:42 pm, and he weighed 8 pounds, 4 ounces at birth.
Khaled and Nicole have reportedly filed to trademark Aalam's name via a Florida-based company called ATK Entertainment. This will give them the opportunity to use his name on cosmetics, baby products, skin creams, clothing, and fragrances.