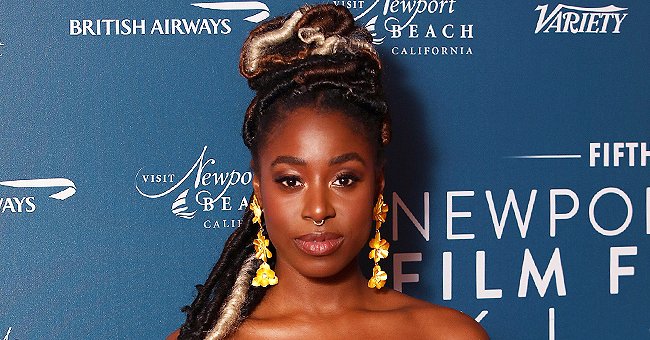 Getty Images
Meet 'Why Women Kill' Star Kirby Howell-Baptiste – Quick Facts about Her Life and Career
Kirby Howell-Baptiste has been making the rounds and recently started appearing in "Why Women Kill." Here's how she got there.
It seems like turn on any show, and you're likely to spot Kirby Howell-Baptiste, most recently in "Why Women Kill."
Born in London, the actress first got her start in theatre before moving to Los Anges for a change of pace. After a few roles in commercials, she found a place on Upright Citizens Brigade.
A MOVE TO TELEVISION OPPOSITE KRISTEN BELL
The improv and sketch training center has an impressive alumni, including Kate McKinnon, Donald Glover, and Ellie Kemper. Speaking about her first class at UCB, Howell Baptiste said:
"It felt like getting to be a kid and have fun and mess around. I had always skewed slightly more comedic and when I started at UCB, it just clicked."
She then landed her first television role on "House of Lies," acting in a scene with Kristen Bell, leading to appearances in "Killing Eve," "Barry," and "The Good Place."
HOWELL-BAPTISTE JOINS "WHY WOMEN KILL"
After her role as neuroscientist Simone on "The Good Place," the actress started to get noticed, with her saying she never expected to be recognized out in public.
Cherry revealed that he cast Howell Baptiste after seeing her on "Killing Eve."
Last year it was announced that Howell-Baptiste would be joining the new CBS All Access drama "Why Women Kill."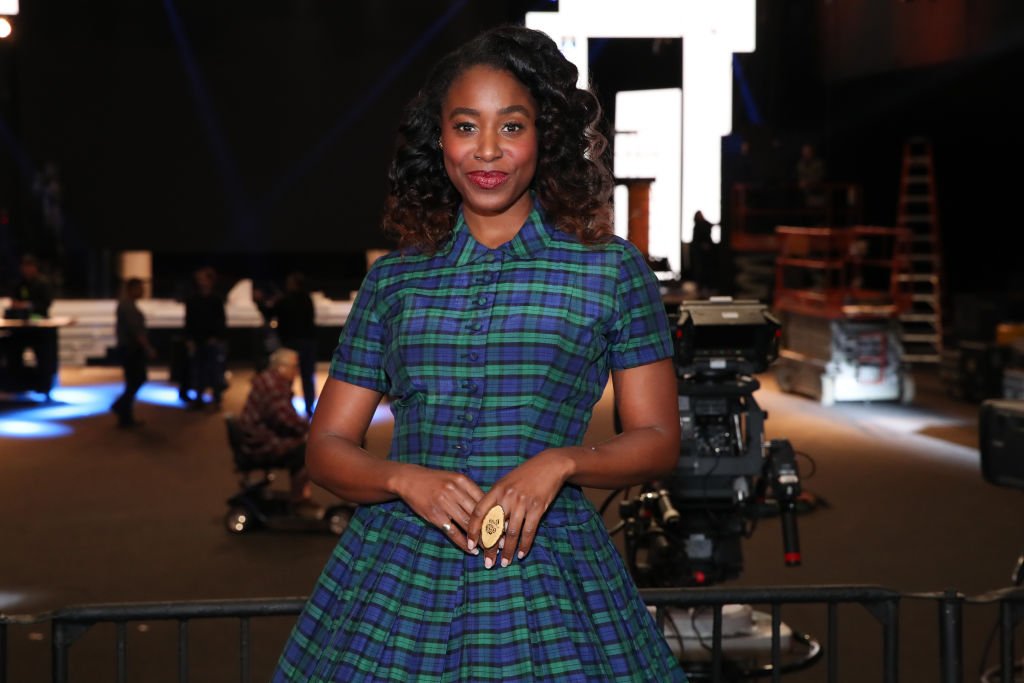 Kirby Howell-Baptiste attends Cocktails with the SAG Awards at The Shrine Auditorium| Photo: Getty Images
AN AMAZING OPPORTUNITY FOR THE STAR
Created by Marc Cherry, the 10-episode dark comedy also stars Ginnifer Goodwin and Lucy Liu. Cherry revealed that he cast Howell Baptiste after seeing her on "Killing Eve." He said:
"It's not a traditional mystery. Whether it's through this show or another one, Kirby is about to become a very big deal."
The show features three women from different decades; in the 1960's we see a housewife played by Ginnifer Goodwin, a socialite from the 80s, played by Lucy Liu and of course Howell-Baptiste's character a lawyer in 2018.
REUNITED WITH FORMER CO-STAR
Howell-Baptiste's character Taylor is a bisexual lawyer who is in control of her emotions and seemingly her relationship with her husband, who is an open marriage.
She will also be appearing in Hulu's upcoming "Veronica Mars" revival, bringing her and Kristen Bell back together again.
The actress revealed that she had not watched the original series; however, she binged watched the entire series and was instantly hooked.
Earlier this year, Howell-Baptiste received her second SAG Award nomination for her role in "Barry." She had was nominated for Oustanding Performance by an Ensemble in a Comedy Series.
Please fill in your e-mail so we can share with you our top stories!