Check Out 'Little Women: LA' Star Terra Jolé's Daughter Magnolia React to a Baby Bottle in an Adorable Vid
Terra Jolé shared a clip of new daughter Magnolia as the little one reacted to getting her bottle. Magnolia does not yet know how to say it, but she certainly knows what she wants.
Terra Jolé, 40, is the proud mom of three children. Her last daughter, Magnolia, is still only four months old. Jolé featured her in a recent post during what looked like feeding time. 
Jolé shared a nearly two-minute clip showing little Magnolia lying down. Wide-eyed and smiling, the adorable tot looked up at her mom. "Are you happy?" asked her mom. The clip is found below.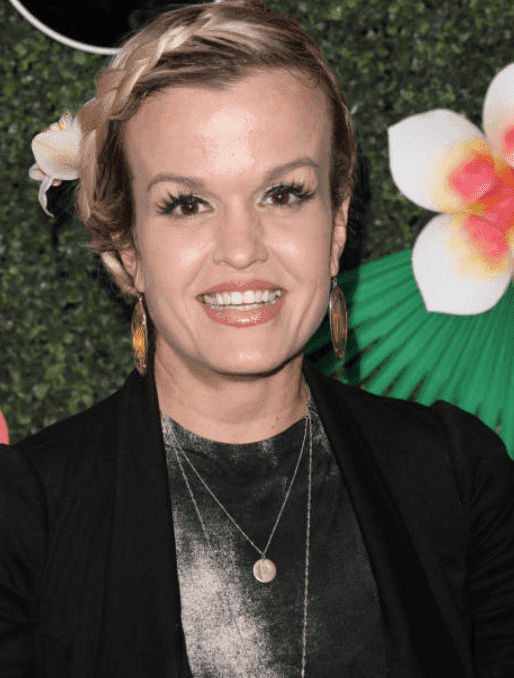 JOLE ADORABLY TEASES MAGNOLIA WITH BOTTLE
Jolé kept asking her baby girl if she's happy then gently teased her with a filled bottle to show how Magnolia reacted. The little one's heartwarming smiles and soft squeals made it clear she loved having her bottle around. 
When Jolé took the bottle away, Magnolia's expression changed, and she seemed much less excited. Jolé put the bottle in her mouth a couple of times, but Magnolia could not quite hold on to it. 
"Bottle vs no bottle," wrote the reality star in the caption. She shares Magnolia, daughter Penelope, five, and son Grayson, three, with her husband, Joe Gnoffo. 
GNOFFO AND JOLE WELCOME NEW CHILD
The pair welcomed their third child in March of this year. Magnolia came in weighing 5 pounds, 12 ounces, and measuring 20 inches long. She is a little person like both her parents. 
"We are overjoyed by our new addition and now more protective than ever to ensure our health and safety of our little family," the couple wrote in a statement when Magnolia was born. 
MAGNOLIA DOES PHOTO SHOOT FOR FOUR-MONTH BIRTHDAY
Jolé's new post followed the celebration of Magnolia's four-month landmark last week. "Magnolia is 4 months old, 4 months in quarantine, 4 months of blessings," wrote the "Little Women: LA" alum.
Jolé shared three heartwarming photos of her baby girl sitting on a brown leather chair next to a white teddy bear with the number four in gray on its chest. 
Magnolia wore an adorable pink crochet dress with a matching headband that featured yellow and orange flowers. The cute little girl wore a bright toothless smile for all three photos.
JOLE TALKS ABOUT HOW REAL "LITTLE WOMEN" IS
In addition to Magnolia's constant cute snaps, Jolé puts most of her life on television for the whole world to see on "Terry's Little Family." She talked about motherhood and letting the public in during a May interview. 
Speaking on "The Morning Show" via virtual call, Jolé insisted that "Little Women: LA," which she also helps to produce, is based on real emotions and is very passionate. 
Before focusing on reality tv, Jolé made appearances in movies like "Jackass 3D," "The Hungover Games," and "CSI." She's also a musician, releasing singles "Booty Bee" and "Imma Let You Know" in 2014.