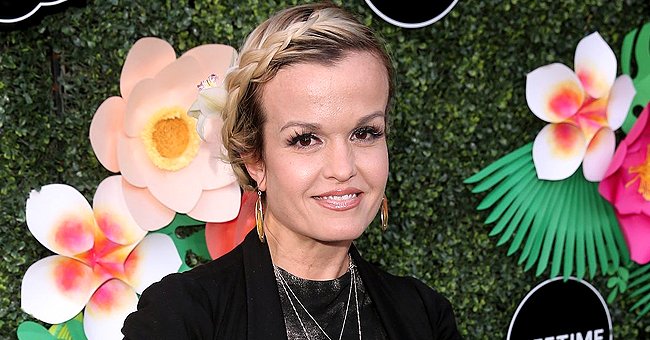 Getty Images
'Little Women: LA' Star Terra Jolé Shares Cute Pic of Her Baby Daughter Magnolia Wearing Floral Shorts
Terra Jolé shared the cutest photo of her baby girl, Magnolia, over the weekend. Who ever said tiny tots can't rock a pair of jeans is dead wrong.
On Friday, "Little Women: LA" star Terra Jolé took to Instagram to share the most adorable photo of her youngest daughter with fans. Born in March, little Magnolia was dressed for the farm.
Jolé, 40, shares her daughter with her husband, Joe Gnoffo. The reality star laughed in the caption of the aww-inducing photo, which is found below.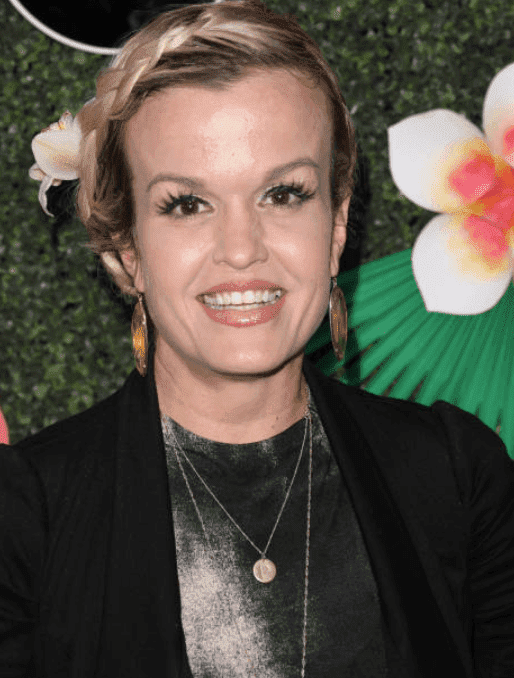 Terra Jole stand infant of a flower wall at the Lifetime's Summer Luau, on May 20, 2019, in Los Angeles, California | Source: Getty Images (Photo by Paul Archuleta/FilmMagic)
MAGNOLIA LOOKS PRECIOUS IN DAISY DUKES
In the picture, little Magnolia wore a white top and a pair of jean shorts that almost took over her whole body. Her feet were covered in white cloth.
"Look at that girl with the daisy dukes on. [Laughing emoji]," wrote Jolé in the caption. The little girl stared right into the camera as she lay on her back for the picture.
In the comment section, fans couldn't get over how cute the tot looked. The post received over 36k likes and over 300 comments. It followed a string of prior posts that featured Magnolia.
WELCOMING THEIR BABY AMID FRIEND'S LOSS
Gnoffo and Jolé welcomed their third child in mid-March of this year. Born Magnolia August Gnoffo, she came in weighing five pounds, 12 ounces, and measuring 20 inches long.
Like her parents, Magnolia has a form of dwarfism called achondroplasia. The couple released a statement saying, "We are overjoyed by our new addition and now more protective than ever to ensure our health..."
Jolé's joy followed the heart-wrenching loss of fellow "Little Women: LA" star Christy McGinity, who lost her daughter Violet two weeks after giving birth in early May. Jolé released a statement of empathy towards her co-star soon after.
ANTICIPATING THEIR THIRD CHILD UNDER 5
Jolé and Gnoffo first announced they were pregnant back in November 2019. The pair also share a daughter, Penelope Charlevoix, five, and Grayson Vincent, three.
At the time, Jolé told People that while they were "experiencing a great deal of nerves, but it's overpowered by joy." Jolé kept fans updated by posting numerous maternity photos as time went along.
While expecting parents often worry about their child's health, Jolé and Gnoffo know that theirs may carry a higher risk due to their condition. Plus, they'd already faced a battle with Penelope.
GETTING THROUGH PENELOPE'S SURGERY
Their firstborn underwent brain surgery for hydrocephalus in April 2019. She previously had decompression surgery, which the family had hoped would take care of things.
Jolé leaned on fellow little people to get through a difficult situation. Her ability to do so inspired her to help others who might be going through similar circumstances.
MAGNOLIA CUDDLE WITH HER MOM
These days, the family is soaking in all the bliss that comes with their new addition. In June, Jolé yet again shared the cutest photo of Magnolia with her Instagram fans.
The heartwarming shot showed Jole sporting black hair as opposed to her regular blonde look. She wore a striped black and gray t-shirt, matching Magnolia, who lay in her arms.
The newborn wore a striped black and white onesie and a flowered headband with a large bow at the front. Her tiny hand was balled into a fist. The mother-daughter duo both look at the camera for the shot.
Please fill in your e-mail so we can share with you our top stories!