Porsha Williams' Rocky Marriage to Kordell Stewart and the Divorce She Found Out about on Twitter
Porsha Williams has been sharing her life with fans through the cameras of "Real Housewives of Atlanta" for the past eight years. That means people have witnessed the rise and fall of her first marriage, her—almost—failed second engagement and her journey to motherhood.
It's been a long and windy road for Porsha Williams in the past decade. She has grown into a strong, resilient woman in front of our eyes, going from pampered wife to entrepreneur and mom while leaving her mark in reality television.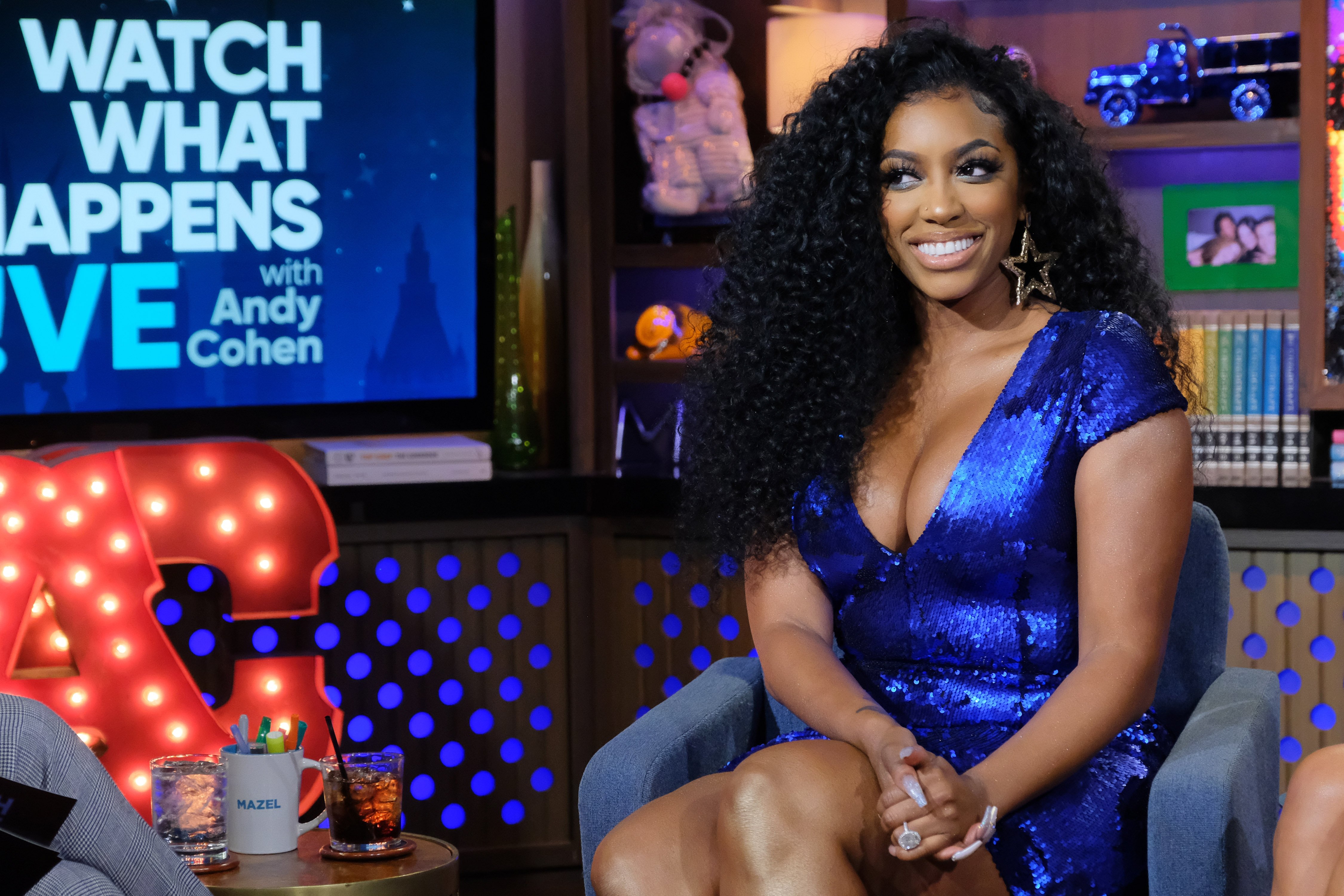 Williams, who is the granddaughter of late civil rights activist Hosea Williams, joined the popular Bravo show in its fifth season in 2012. At the time, she was a married woman and had decided to dedicate 100% of her time to her family.
However, once the subject of kids and becoming more independent surfaced, things started to go down the drain.
PORSHA WILLIAMS & KORDELL STEWART
Williams met retired NFL star Kordell Stewart in 2009, while they were both partying at the Luckie Lounge, a high-profile night club in Atlanta.
Eight months after McKinley put a ring on Williams' finger, they broke up after he admittedly cheated on her while she was pregnant.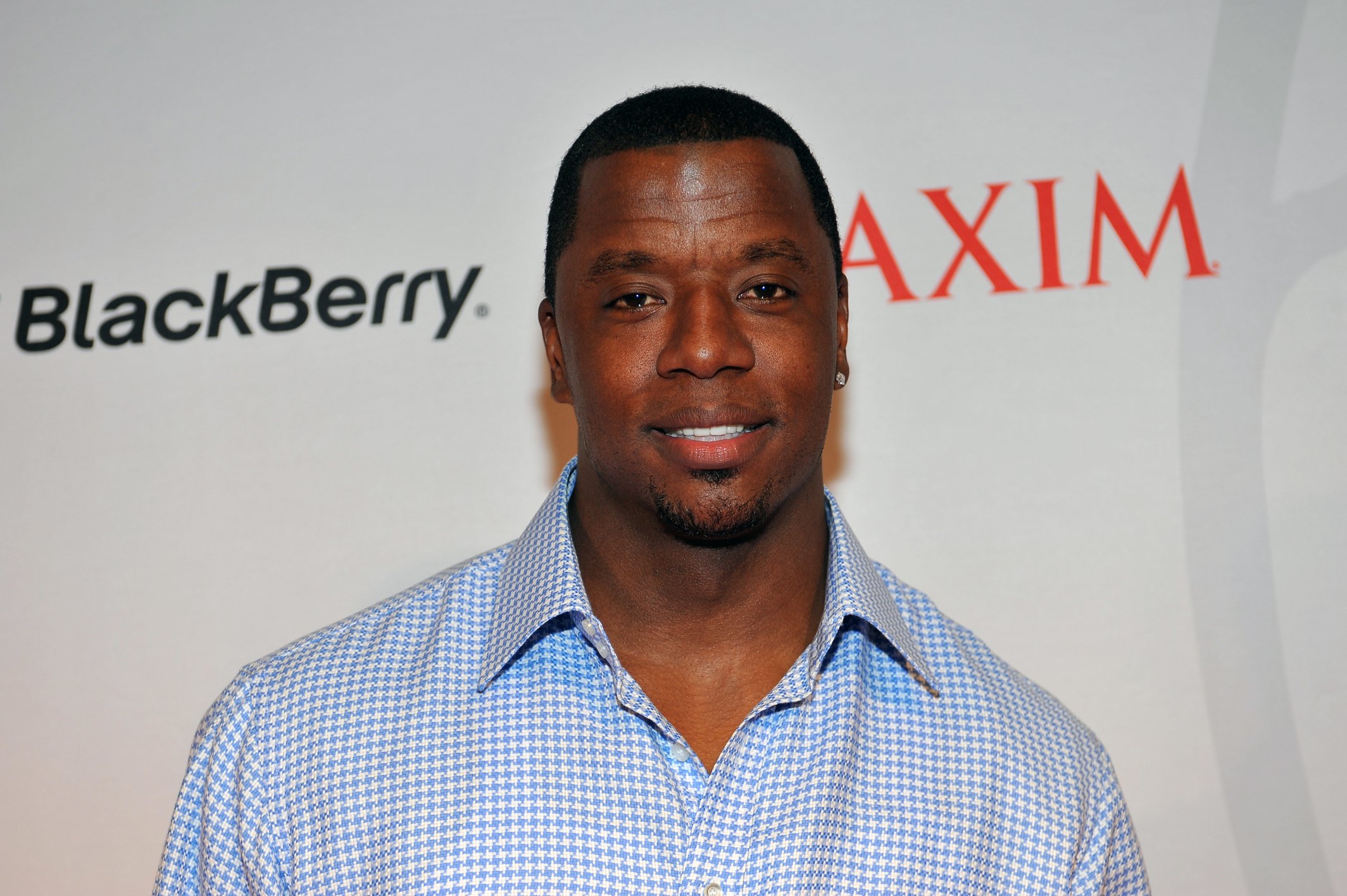 Stewart, who played with the Pittsburgh Steelers and the Baltimore Ravens, was already a father of one. He had a son, Syre, from a previous relationship with Tania Richardson.
Williams and Stewart dated for two years before tying the knot in a lavish ceremony at the St. Regis Hotel in Atlanta on May 21, 2011. The ceremony was shown on television as part of WeTV's "Platinum Weddings."
Although Williams had started a day-care business at age 24, she decided to put it aside to become a devoted wife and stepmom after getting married. She took pride in being a dutiful stay-at-home wife, but it didn't take long before she started yearning her independence.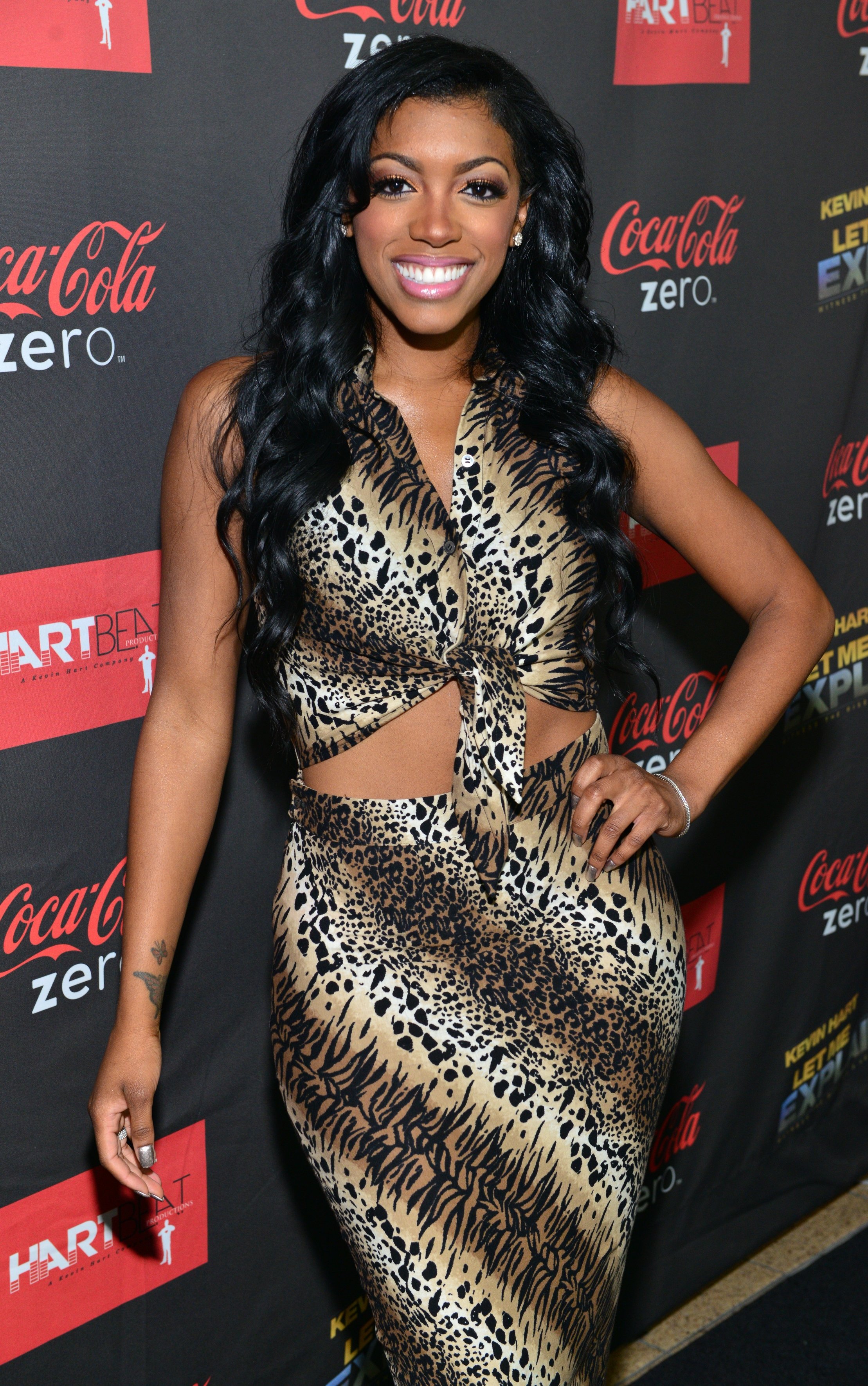 CHANGING GEARS
Williams joined "Real Housewives of Atlanta" in September 2012. Throughout her first season on the show, viewers got to witness how she came to terms with wanting to have a child with Stewart and start her own businesses and charity organization.
However, Stewart didn't think Williams was capable of doing both things, so he wanted her to choose one. 
This didn't sit well with the rest of the ladies, who accused Stewart of showing controlling behavior. Still, Williams stood by him and defended him.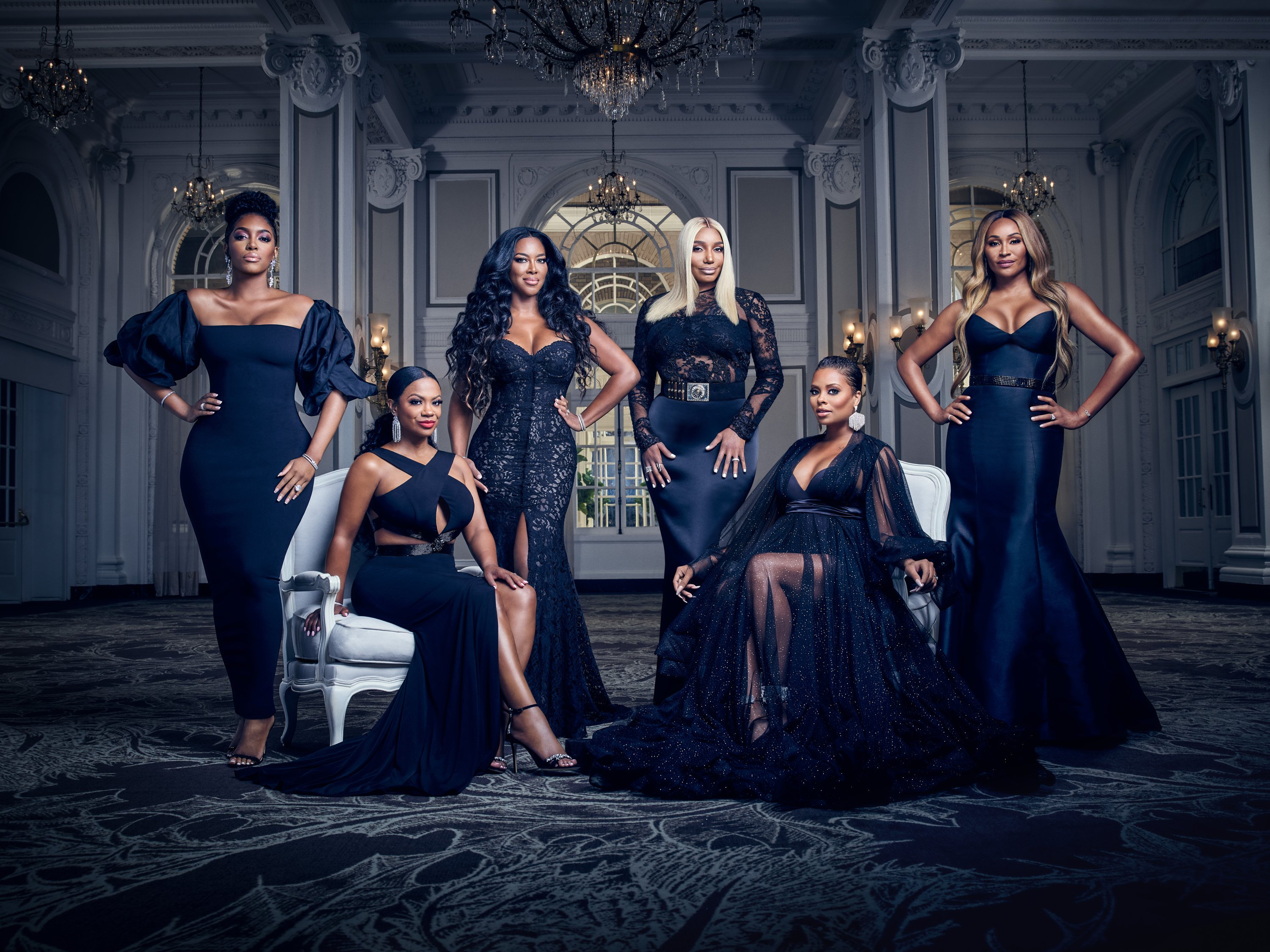 By the end of season 5, Williams appeared alone in the finale reunion, and she still defended her husband from the rest of the ladies' opinions. But by then, things were going awry for the couple.
TAKEN BY SURPRISE
Stewart filed for divorce in March 2013. Williams would later reveal during an episode of Andy Cohen's "Watch What Happens Live!" that her husband blindsided her.
The reality star recalled she had been in bed after taking a nap and woke up to many missed calls from her sister, who then asked if she had heard the news.
Curious, Williams got into Twitter, and that's when she saw headlines about Stewart filing for divorce. She didn't believe it at first, but since he was in the other room, she didn't have to go far to confirm the situation.
Williams stated that she did everything in her power to make things work, and she even suggested counseling, all to no avail.
"When I got married, I meant it for life," she said. "I always said I would never get a divorce unless he cheated on me or something like that. I was heartbroken like I am still right now."
Williams also revealed in the same interview that, at the time, she and Stewart were still living under the same roof, but they weren't on speaking terms, and she had dropped her marital duties, as she joked saying:
"It ain't no eggs and bacon and ham hocks no more."                                      
LOCKED OUT & NO CASH-OUT
Not long after that, Stewart and Williams made headlines once again when it was revealed he had locked her out of their home, forcing Williams to move in with her mother. The reports were also heavily criticized at the time by fans.
On a visit to "The Wendy Williams Show," Williams defended her position, saying that her mother just wanted to take care of her and was making sure she stood back up after Stewart pushed her down.
After the divorce proceedings, TMZ reported that Williams walked away with nothing but what she had brought in the first place, her engagement ring and some clothes and accessories Stewart had gifted her.
Stewart made sure to ask the judge to prevent Williams from asking for spousal support, alleging she was a non-disabled person earning income and capable of working to sustain herself.
PORSHA WILLIAMS' FIANCÉ & DAUGHTER
Despite the initial heartbreak, Porsha Williams was able to move on from her failed marriage swiftly. She renewed her contract with "RHOA" and started investing in her businesses. She also appeared on "The Celebrity Apprentice" in 2015.
Williams found love again with Dennis McKinley, whom she had known for years but only started dating in 2017. The couple moved fast, and by September 2018, Williams announced her pregnancy.
A month later, McKinley proposed, and then on March 22, 2019, they welcomed their daughter Pilar Jhena, into the world.
Sadly, happiness wouldn't last long for the new parents, and eight months after McKinley put a ring on Williams' finger, they broke up after he admittedly cheated on her while she was pregnant.
After going through counseling, Williams' fiancé eventually admitted his fault and apologized. He also staged a re-proposal to give Williams her ring back. She accepted but made it clear they had to keep working on their relationship.
The pair is still together and "in a good place," as Williams told Andy Cohen last May, although she admitted she wished they had moved slower in their relationship.
These days, Williams and McKinley enjoy life with their 1-year-old daughter, and they're still discussing the details for their future wedding ceremony.