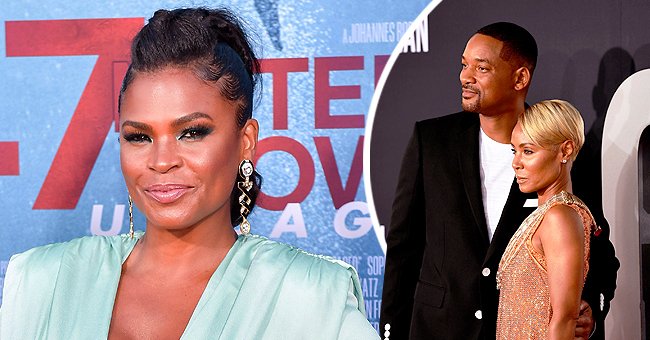 Getty Images
ET: Nia Long Opens up about Will and Jada Pinkett Smith's Relationship after Their 'Red Table Talk' Episode
Nia Long is weighing in on Will Smith and Jada Pinkett Smith's relationship drama, saying that she feels bad for the couple.
Will Smith and Jada Pinkett Smith have been going through some very public relationship drama after it was discovered that the actress had an affair with singer August Alsina.
The couple sat down to address the rumors during a "Red Table Talk" episode, and now Nia Long has weighed in on the situation.
Long, who appeared on the "Fresh Prince of Bel-Air" with Smith, appeared on a video chat with Omar Epps to speak about love while living in the spotlight.
She said that sharing yourself with the world was a lot of pressure, referring to the couple who had a candid conversation for the Facebook series. She added,
"I feel bad for Will and Jada right now, because they've been extremely vulnerable with their personal story. And it takes a lot of courage to do that."
Long also believes that the trick to a successful relationship is giving your partner room to be themselves, even if that means taking a break.
She added that she hoped the public would "back off" and leave the couple alone, saying that love is a complicated thing.
Recently a video surfaced that seemed to show the "Bad Boys" actor alluding to the breakup.
After allegations of the affair began to surface, Pinkett-Smith revealed that it had taken place while she and her husband were on a break.
Recently, a video surfaced that seemed to show the "Bad Boys" actor alluding to the breakup, with Smith saying he wanted her to be happy. He said,
"And we decided that we were gonna find our individual, internal private separate joy, and then we were going to present ourselves to the relationship and to each other already happy."
Smith and his wife have been married since 1997 and the couple has two children, Jaden and Willow. The actor also has another son from his previous marriage.
Pinkett-Smith revealed that the "entanglement" between her and Alsina happened when the couple had split up, and she had been helping the singer with his health.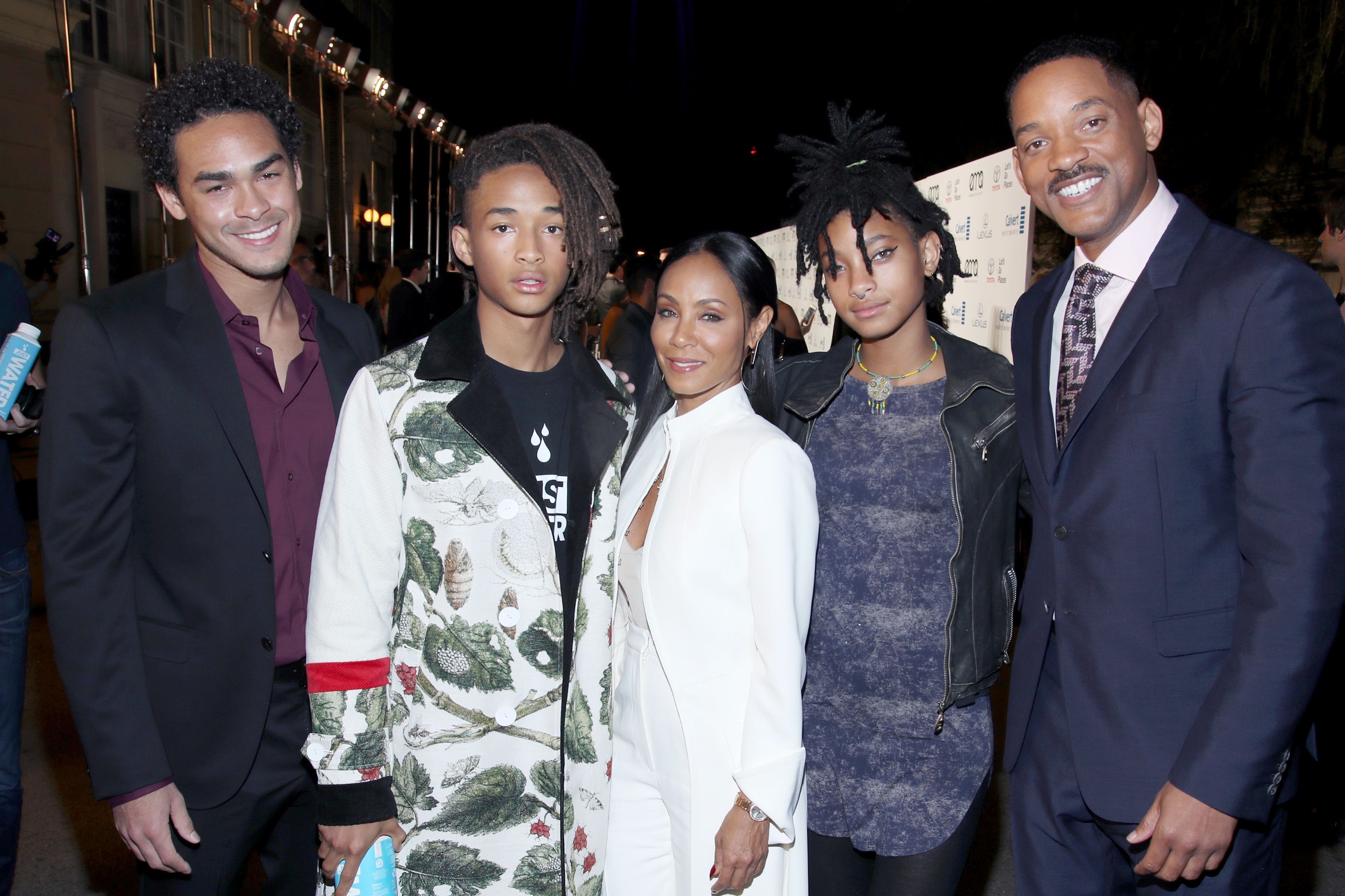 Trey Smith and Jaden Smith and Jada Pinkett Smith, singer Willow Smith and actor Will Smith attend the Environmental Media Association 26th Annual EMA Awards,2016| Photo: Getty Images
The pair had previously addressed rumors that they had an open marriage, which Pinkett-Smith denied on a Facebook post.
On it, she wrote that while she had said, "Will can do whatever he wants," it meant that they trusted each other and had a "grown" relationship, not an open one.
Please fill in your e-mail so we can share with you our top stories!