Aidy Bryant Became a Body-Positive Activist after Accepting Herself — Meet the 'Shrill' Star
Actress and comedienne Aidy Bryant, best known for "Saturday Night Live" and "Shrill," has been inspiring other women with her body-positive activism.
Born in May 1987, Bryant got a bachelor's degree in theater from Columbia College in Chicago, Illinois, in 2009. Only three years after graduating, she started working as a writer and actress on "Saturday Night Live."
After working on accepting herself, [Bryant's] entire life changed.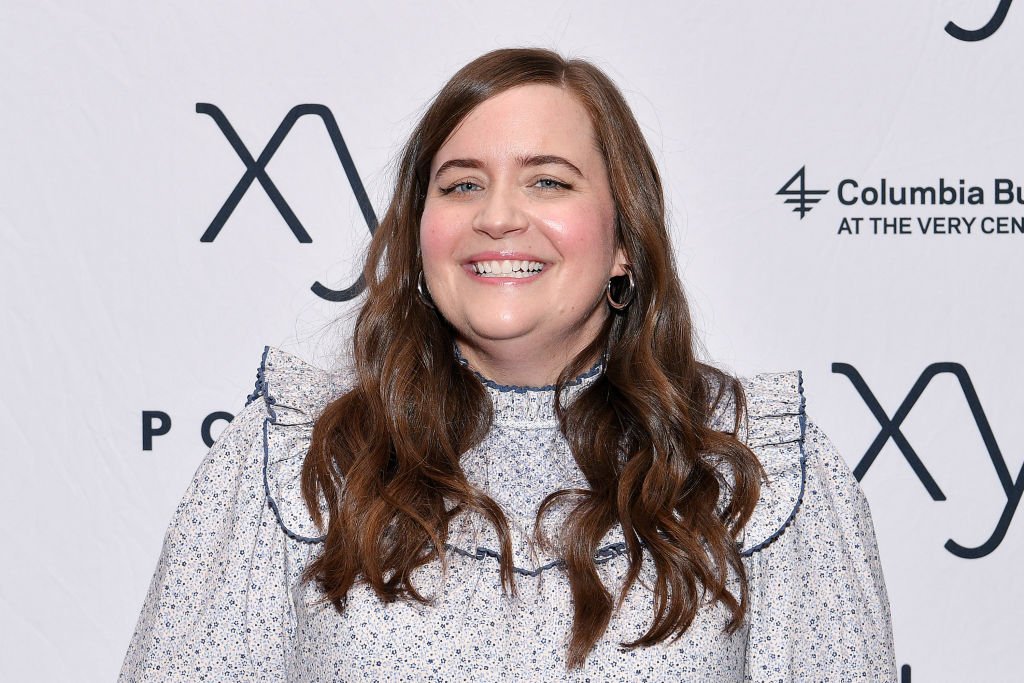 AIDY BRYANT'S CAREER
One of her strongest skills is her ability to hilariously play different characters in the show, including Tonker Bell, the half-sister of Disney's fairy Tinker Bell; Aidy B, inspired by singer and rapper Cardi B; and Lil' Baby Aidy, created mostly for music videos.
Throughout her run on "SNL," she has been nominated for two Primetime Emmy Awards, one for Outstanding Original Music and Lyrics in 2014, and another for Outstanding Supporting Actress in a Comedy Series in 2018.
Although Bryant's career in the entertainment industry has been nothing short of amazing, she has also made headlines for her body-positive activism and for urging people to accept themselves.
Back in November 2017, for example, she candidly talked about her past struggles with her weight, including that she spent years, especially as a teenager, dieting to try to lose some pounds.
BRYANT'S LIFE CHANGED AFTER SHE ACCEPTED HER BODY
Aidy Bryant's weight loss journey demanded too much of her energy, and no matter what she did, nothing seemed to change. Eventually, she realized that she couldn't keep up with trying to be skinny for the rest of her life, and she thought:
"What if I put all of that energy into just trying to like myself and focus on the things I actually want to do as opposed to this thing that's like a made-up concept?"
Bryant revealed that, after working on accepting herself, her entire life changed. Not only was she hired by Second City, an improv comedy enterprise that has been running since 1959, but she also got her job at "SNL."
Unfortunately, the entertainment industry has a long way to go in terms of body positivism, and Bryant knows it firsthand. The actress recalled how she felt humiliated when she had to do magazine photoshoots with her "SNL" co-stars Kate McKinnon and Cecily Strong.
While McKinnon and Strong had plenty of clothes and dresses to choose from, Bryant had "two sacks" or a "mother-of-the-bride dress." She had to wear her own clothes just because the stylist didn't have enough options for her.
Aidy Bryant pointed out that she didn't join "SNL" to be a body-positivity activist, but that the simple fact of being there makes her one. She added that, although it might sound corny, representation matters.
AIDY BRYANT'S THOUGHTS ON "SHRILL"
Speaking of representation, Bryant's most recent project in terms of body positivity is "Shrill," a TV show based on Lindy West's book "Shrill: Notes from a Loud Woman."
Even though there are several differences between the book and the show, the premise is the same: an overweight young woman who wants to change her life while keeping her body.
During an interview with Forbes, Bryant talked about her show and admitted that she "really believed in the source material."
She added that she loves "Shrill" because it addresses body issues and has an overweight character (Annie) as the lead, but the story is not only about her weight.
The show is more about Annie as a person and finding her ability to be assertive, something that directly relates to Bryant.
Apart from that, she said that, even as a child, she kept questioning who decided that there was only one way to be beautiful and valuable.
At the moment, Bryant is married to Conner O'Malley, who is also involved in the comedy business. They met each other while working together on a show at the Annoyance Theatre in 2008 and ended up tying the knot in April 2018.
Aidy Bryant and her husband want to have kids, as she told People, but her busy schedule is a problem. The actress pointed out that she has been working hard now to have more time to take care of a child in the future.