Tami Roman Shows off Fit Figure Posing with Bill Bellamy in a Cute Throwback Photo
Reality TV star and actress Tami Roman flashed her trimmed figure while standing next to Bill Bellamy in a cute throwback image that was taken by the beachside.
Tami Roman is a famous reality TV star who featured in several episodes of "Basketball Wives." While she has spent a considerable number of years showcasing her life on-air, the actress's social media accounts share the intricacies of her lifestyle.
The former "Basketball Wives" star is doing great and has established herself as a producer, and rumor has it that her first hidden camera show "Unfaithful" will debut this year.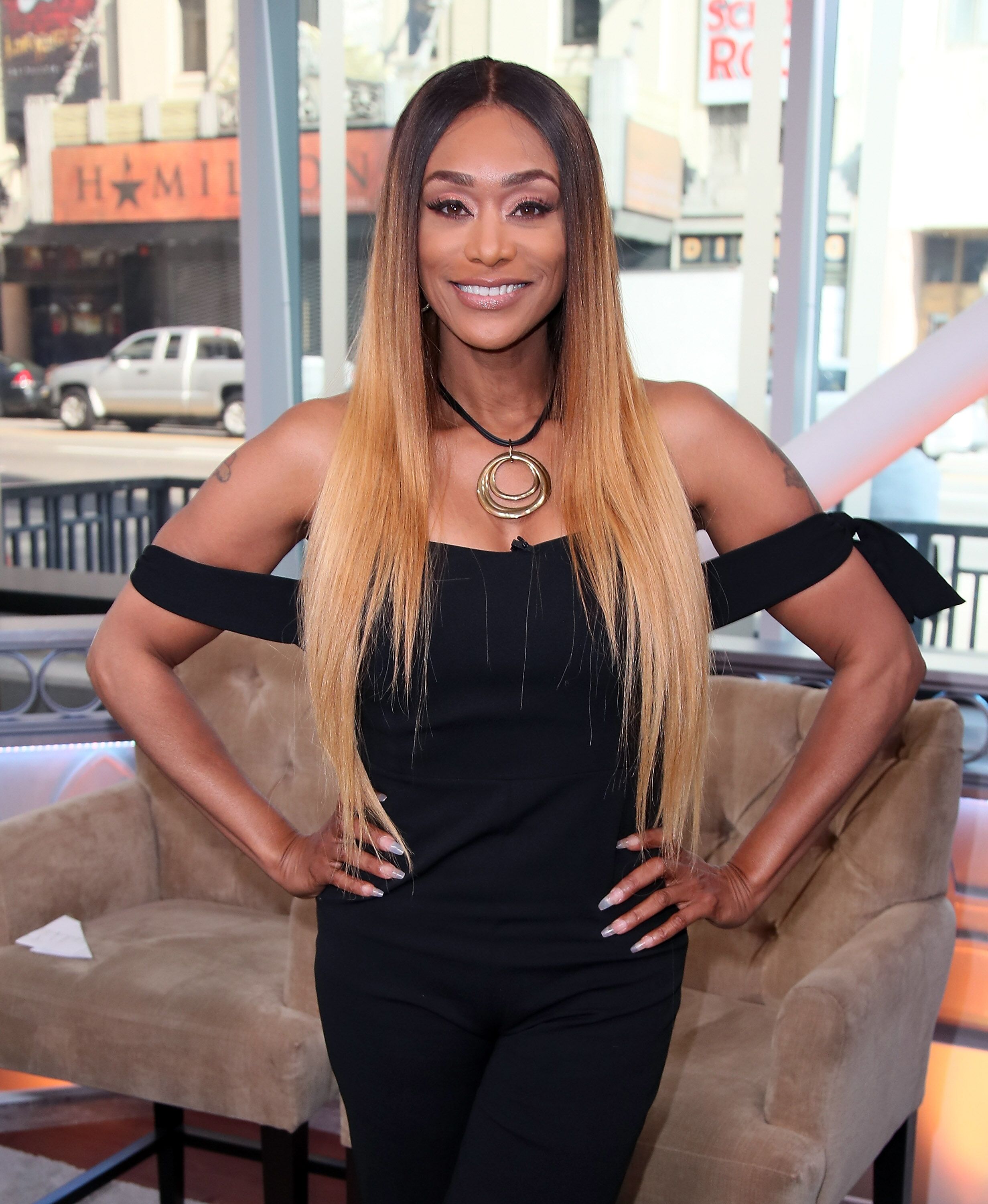 She recently uploaded a picture where she looked youthful. She had a wide-eyed grin and donned a two-piece beachwear while standing side by side with Bill Bellamy, who was also in a two-piece and left his shirt unbuttoned while rocking a face cap backward. The on-screen diva gushed about her friendship with Bellamy. She wrote:
"This just reminded me to put down this short rib. Me & @billbelamy after all these years, still making it do what it do."
She concluded by bragging about "The Real World," which she said was the first reality TV to hit the screen. According to her, the MTV network was the first to air it.
Her fans were happy to see a throwback image of their favorite celebrity and some even remembered the "The Real World" reality TV drama.
On-screen and off-screen, the actress had a formidable relationship with her co-star Shaunie O'Neal of "Basketball Wives."
With an impressive career that has been possible through passion and dedication, Roman still dedicates time to looking good and ageless.
She became eligible for the "Basketball Wives" after she married Kenny Anderson, a former basketball star. After seven years of marriage, the previous couple went their separate ways, owing to claims of unfaithfulness.
During her time on the show, she first portrayed herself as a confrontational and combative person. However, after losing her mother, her personality witnessed a total change.
Roman is currently married to Reggie Youngblood. However, her soon to air show, "Unfaithful" deals with exposing couples who are unfaithful. 
Sources say that her experience with her first husband, Anderson, whom she hired a private investigator to trail, inspired the show.
On-screen and off-screen, the actress had a formidable relationship with her co-star Shaunie O'Neal of "Basketball Wives."
Recently, Roman confessed that she was done with both the show and her friend because of O'Neal's unreciprocated affections towards her. The former reality TV star expressed her thrill to be done with the show and relationship at the same time.