Sarah Jakes Roberts Is TD Jakes' Gorgeous Daughter — Everything to Know about Her
Sarah Jakes Roberts is the beautiful daughter of bishop T.D. Jakes. Although she had a rough start, she is now a famous media personality, ministry leader, and businesswoman.
The Jakes family has been dedicating their lives to God for years, and Sarah is no different. In fact, she and her dad, Bishop T.D. Jakes, are similar in more ways than one.
[Sarah's] teen pregnancy felt like "the worst thing in the world."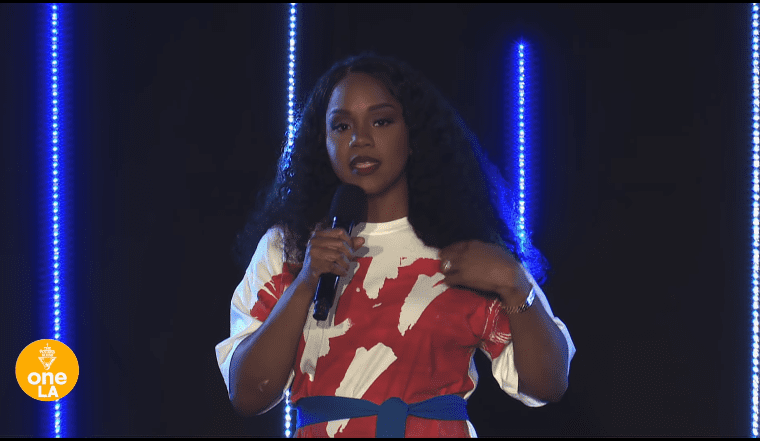 SARAH JAKES ROBERTS' CAREER AND BOOKS
Just like her famous father, Sarah is a renowned author with four very successful books published already. "Lost and Found," which hit the shelves in 2014, is one of her most well-known books so far.
If that wasn't enough, Sarah Jakes Roberts is also a ministry leader, runs a fashion line, and is very involved in the movement Woman Evolve.
One of the most impressive aspects of her career is that she has been doing all that while raising four children and keeping a loving marriage with her husband, Touré Roberts.
Having a family and a career at the same time is exactly what Women Evolve is about: a national conference and movement focused on helping women shatter "glass ceilings" that prevent them from growing and changing the world.
SARAH'S TEEN PREGNANCY AND SCRUTINY
While Sarah's career is nothing short of amazing, she had to endure some difficulties throughout her life to be who she is nowadays. The first one came when she became a mother at 14 years old.
Most teen moms are judged, but the fact that Sarah was the daughter of a famous preacher made it even more challenging. She once admitted to feeling like "the black sheep of America's favorite preacher."
Apart from that, Sarah felt isolated and needed years to learn how to endure the rumors and gossip about her. She eventually learned that while there might be people who love to gossip, there are also people who pray for her and her family.
Sarah's pregnancy was an issue for T.D. Jakes, as well. He even said that being a minister and dealing with his daughter's teen pregnancy felt like "the worst thing in the world."
Bishop Jakes then admitted that the struggles and crushing experiences in one's life are what makes them strong and resistant.
When Sarah was 19, she found love and married for the first time. The lucky one was former NFL player Robert Henson. One year later, she gave birth to her second son.
Unfortunately, Sarah Jakes Roberts made headlines again when she was 23 years old due to her highly-publicized divorce. At that point, she realized that she only had two choices: she could either settle or evolve.
SARAH JAKES ROBERTS' EVOLUTION
In an attempt to release some of her pain and also to try to help other women avoid the issues that she went through, she started blogging.
Three months later, and even though she chose not to use the Jakes' last name, her blog attracted a lot of attention. Sarah confessed:
"I realized that I was creating a life that people would accept […] and [had a chance to be] transparent about who I was and what I had been through."
Little by little, she went from being an insecure and fearful girl to a powerhouse businesswoman, wife, mother, and leader who uses her experiences to help and educate other people.
In November 2014, she gave love a second chance and married Pastor Touré Roberts, who also has children from previous relationships.
In early-July 2020, it was reported that Sarah bought a $4 million mansion in Calabasas, California. The 9,473-square foot house has nine bedrooms and ten bathrooms, perfect for her big and blended family.
At the moment, Sarah Jakes and Touré Roberts work as pastors at The Potter's House church in Los Angeles and Denver.