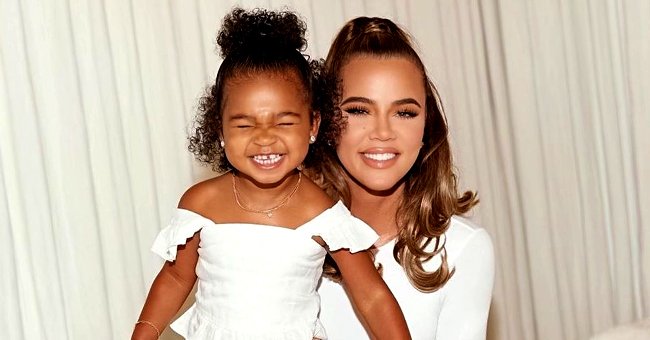 Instagram/khloekardashian
E! Online: Khloé Kardashian Opens up about Staying in Quarantine with Daughter True Thompson
"Keeping Up With The Kardashians" star Khloé Kardashian has found a silver lining amid the COVID-19 pandemic as she gets to spend plenty of time with her baby daughter True Thompson.
As the world continues to reel due to the chaos brought in by the COVID-19 pandemic, Khloé Kardashian is making the best out of it.
The "Keeping Up With The Kardashians" star has been spending a lot of time with her family, especially her baby daughter True Thompson who makes appearances in her mom's Instagram every now and then.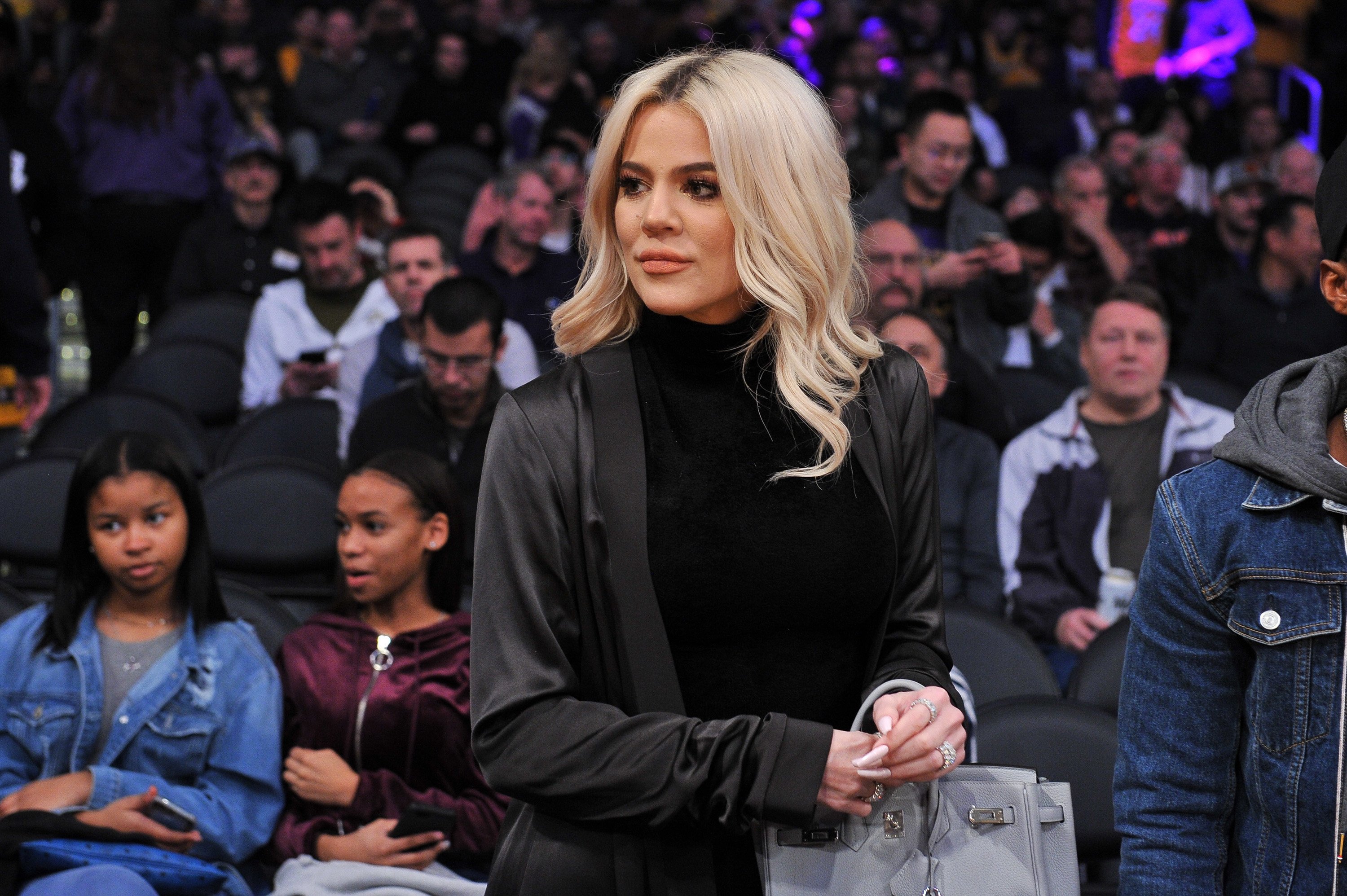 Khloe Kardashian at a basketball game between the Los Angeles Lakers and the Cleveland Cavaliers on January 13, 2019, in California. | Source: Getty Images
QUARANTINING HAS NOT BEEN EASY
In an interview with "E! Online," the reality star got candid about the ups and downs of quarantining at home and shared that the pandemic has been harder for her than her social media posts let on. She said:
"After a month, I was like, 'I think I'm gonna go crazy sitting here. I have to do something.'"
According to the "Good American" founder, she does not have help at her household right now and shared how it has been like to take care of her daughter True.
Khloé has a newfound respect for all the moms out there as well as the teachers.
Khloé said that being a quarantine mom has not been the easiest for her. However, she revealed the one thing that she is truly grateful about, saying:
"I'm like, I'm not gonna complain. I am good, I have a 2-year-old, we're not doing the school thing yet. I am just thankful for that."
WHY KRIS JENNER IS STRUGGLING
Khloé said she feels inspired by what her sisters Kim and Kourtney are doing to take care of their kids. While Kourtney has 3 kids, Kim has 4, and yet they seem to be doing pretty well.
After spending time with her 2-year-old tot in quarantine, Khloé has a newfound respect for all the moms out there as well as the teachers.
Khloé said that she and her sister Kim have found their groove, but her mother Kris Jenner seems to be struggling the most. According to Khloé, her mom even daydreams about traveling sometimes.
With everything that has been going on in the world, Khloé said it is important for people to be kinder to themselves because they are all doing the best they can.
Please fill in your e-mail so we can share with you our top stories!