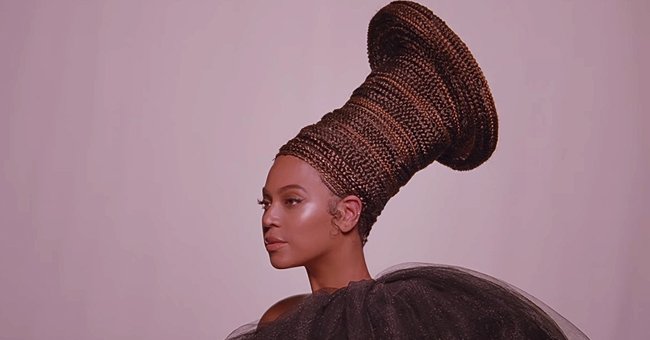 YouTube/Walt Disney Studios
Watch Beyoncé's Official Trailer for Her Upcoming Visual Album 'Black Is King'

Beyoncé dropped the trailer for her upcoming visual album "Black is King," and fans should expect a thrilling experience as it drops soon.
The world has been hit by unprecedented times with the spread of the novel coronavirus; however, some things have created joy for almost everyone despite the trying times.
Beyoncé's fans and lovers are in for a tremendous experience as she recently dropped the trailer of her upcoming visual album, "Black is King."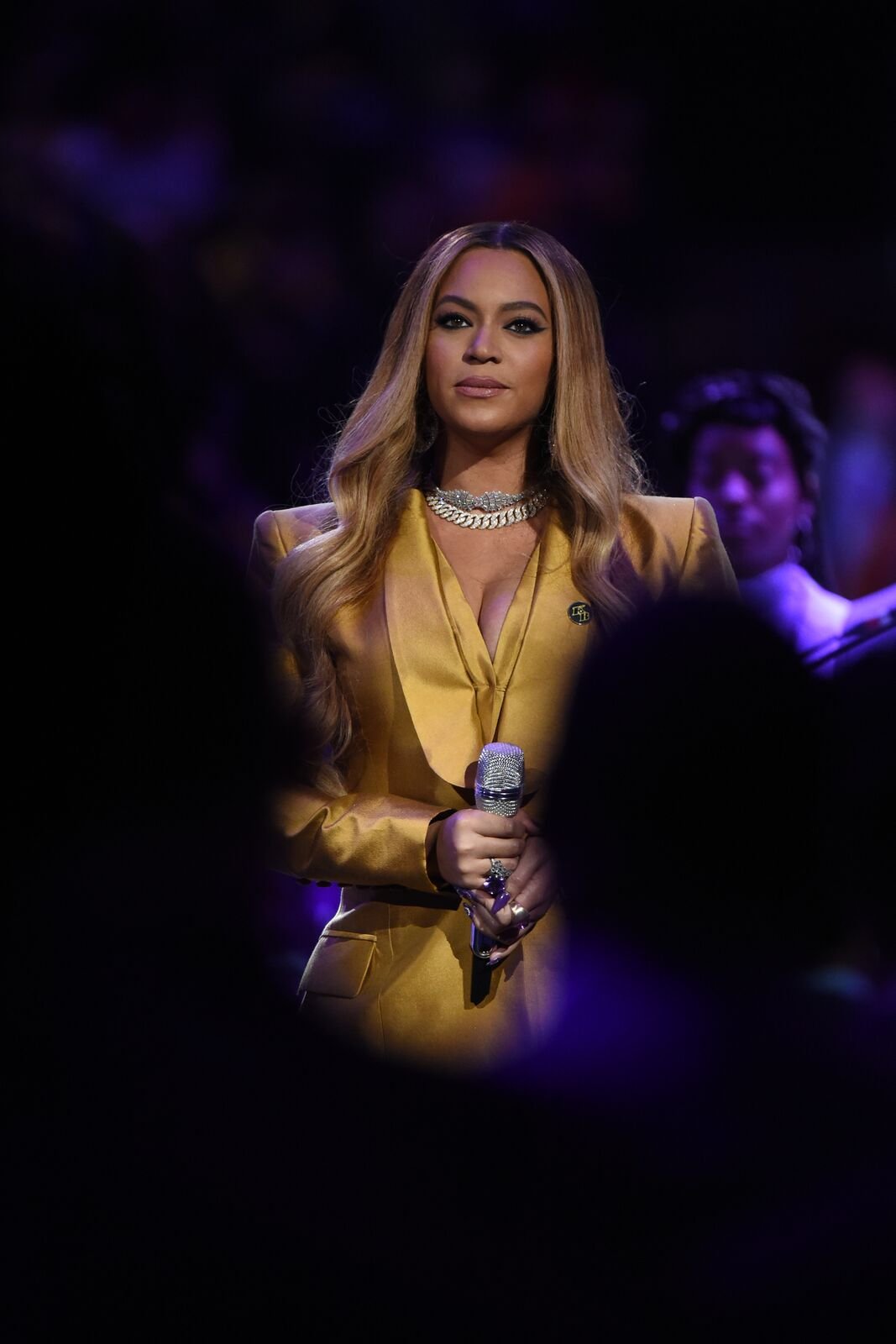 Beyoncé at the Kobe Bryant Memorial Service on February 24, 2020 | Photo: Getty Images
The trailer starts with a view of the galaxy and the body of a young boy floating in space, while Beyoncé's voice could be heard in the background.
It then cuts to a scene of Beyoncé walking through a desert wearing an orange gown while holding a baby in her hand. The voice-over softly whispers:
"You, who were formed by the heat of the galaxy. What a thing to be, both unique and familiar. To be one and the same and still unlike any other."
Scenes from the trailer showed Beyoncé rocking different outfits and looking stunning in all of them. From a white wedding gown to swimsuits and body paint, Queen Bey looked elegant.
Aside from the mesmerizing costume, the album also features a top-notch celebrity line up, including her husband, Jay-Z, mom Tina Knowles, Oscar winner Lupita Nyong'o, former Destiny Child's teammate, Kelly Rowland, Pharrell Williams, among others.
Recently, Beyoncé treated her listeners to a musical surprise.
The album is set to drop on Disney+ on July 31, almost a year after "The Lion King's" release in the theaters. The album was inspired by the movie and Beyoncé's album, "The Lion King: The Gift."
According to Disney, the album is set to reimagine lessons from the movie, "The Lion King" in such a way that it helps "the young kings and queens to search for their own crown." The trailer contains some phrases of the original movie, and fans can resonate with it.
Aside from the top-notch line up of celebrities, Beyoncé is said to have worked with some A-list crew to see the visual album come to life. Some of them include her frequent director Emmanuel Adjei, Blitz Bazawule, Jenn Nkiru, and Ibra Ake, among others.
Recently, Beyoncé treated her listeners to a musical surprise by the surprise track "Black Parade," on Juneteeth weekend. The song which she co-wrote with her husband Jay-Z talks about empowerment and resilience.
Besides putting a smile on her fans' faces, she also recently helped impoverished communities by donating six million dollars to COVID-19 relief through her "BeyGOOD" initiative.
From helping those in need and churning out amazing content for her fans, Beyoncé continually proves that she is a Queen in every way.
Please fill in your e-mail so we can share with you our top stories!