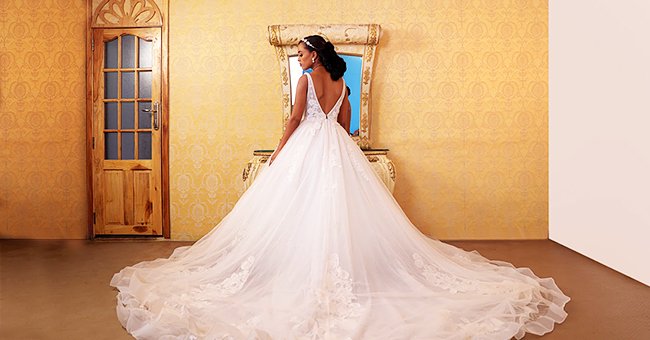 unsplash.com/onestopproductions
Woman Doesn't Want to Wear Her Soon-To-Be Mother-In-Law's Wedding Dress – What Would You Do?

Weddings are all about the bride as well as a family affair. One future mother-in-law, however, is imposing a bit too harshly on her son's upcoming nuptials.
One woman took to Reddit to get feedback after rejecting an offer for a wedding dress from her future mother-in-law. The dress has been passed down for generations.
It's typically worn by the firstborn daughter, but since the older lady and the woman are so close, she's making an exception. The poster explained that her soon-to-be mother-in-law has been like a real mom to her.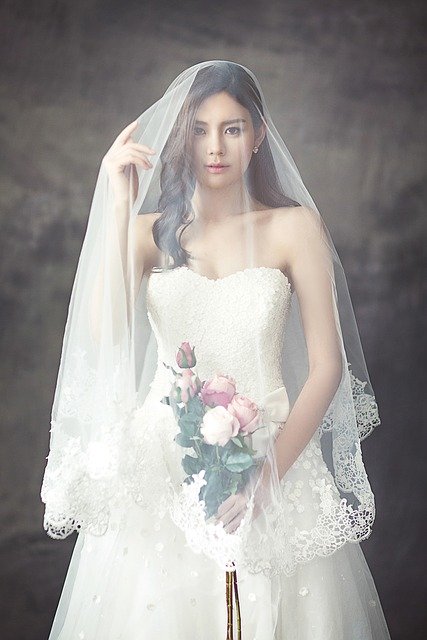 Woman wears white wedding dress with veil and bouquet | Photo: Pixabay
WOMAN FINDS NEW MOM IN FUTURE MOTHER-IN-LAW
The woman came from an abusive past and was welcomed with open arms by her fiancé's mom. She and the older lady are incredibly close, she said, adding, "So I see why she wants me to wear it."
However, the woman notes that not only does her future mother-in-law have a daughter who is 13, but the dress itself is not to her liking. Furthermore, she already bought a dress for her wedding.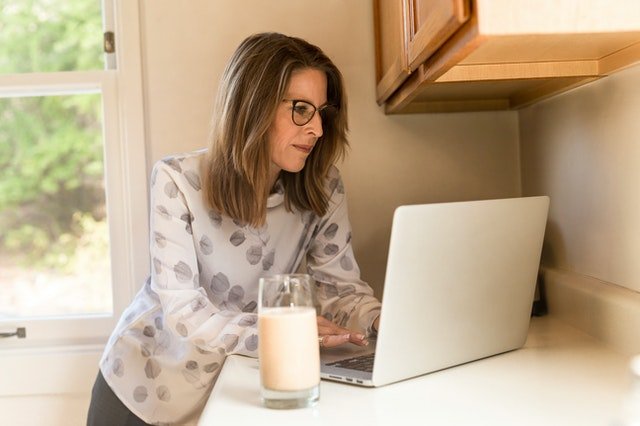 Older woman in front of a laptop | Photo: Pexels
OLDER LADY SPRINGS REQUEST ON HER ONE DAY
The older lady told the woman about the old dress when the latter came home one day with her intended wedding dress — which she loves, by the way.
As for the dress that was passed down over generations, the bride-to-be said it was "the most ugly thing [she'd] ever seen." She described it as having a "large balldress style with poofy arms, think Cinderella's dress but worst and bigger."
The dress has also faded from white to yellow over the years and needs cleaning. The woman tried to compromise by offering to wear only the vail, but the older lady denied it, saying the dress and veil must go together.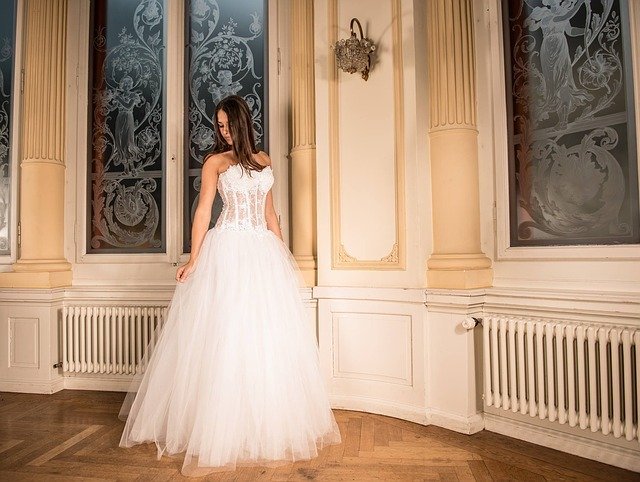 Woman wears white wedding dress | Photo: Pixabay
WOMAN STANDS HER GROUND AND GETS BACKLASH
The woman ultimately dug her feet in and said she would not be wearing the old dress. While her husband is on her side, many of their family members called her names for rejecting the old dress.
As for fellow Reddit users, the vast majority stood by the poster and strongly agreed she was not the jerk in the situation. It's her special day, and she should wear what makes her happy.
MAN REFUSES TO COMPROMISE ON LIVING ARRANGEMENT
On Saturday, a Reddit user took to a popular forum to share an ongoing situation with his wife, whose grandmother needs elderly care. The older woman currently has a professional carer minding her.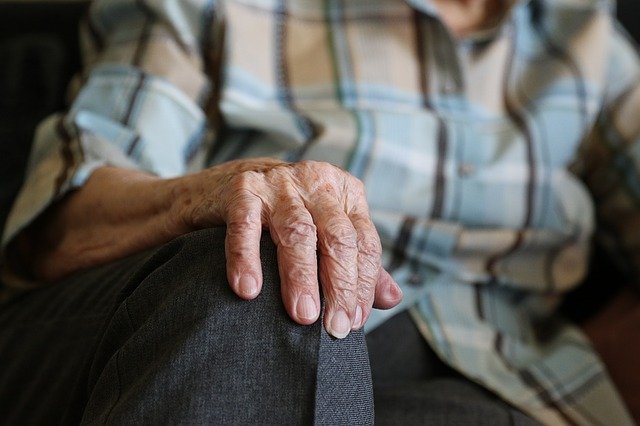 The hand of an older woman | Photo: Pixabay
The wife's grandmother appears to have a condition that causes her to suffer from short-term memory loss, be overly emotional, and show bizarre behavior, including hiding soiled underwear.
Things have gotten so bad that the care company is suggesting she be moved to a care home. The man's wife is against the idea and insists that the older woman should move in with her and her husband.
However, the man is opposed because not only are they expecting a child, but he just does not want to have to deal with certain behaviors of the older woman. He refuses to compromise and now his wife is upset with him.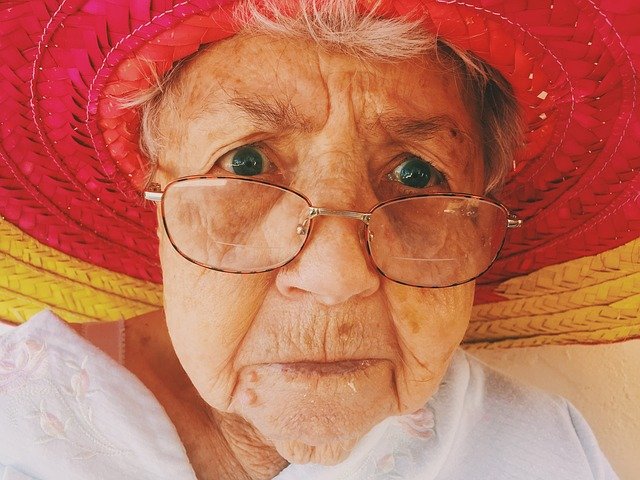 Older woman with hats look into camera | Photo: Pixabay
WOMAN BANS MOTHER-IN-LAW FROM SEEING DAUGHTER
When it comes to mothers-in-law, things can sometimes get complicated and downright dramatic. Another woman shared her story on Reddit about her and her husband, who are legal guardians of the husband's sister.
The sister-in-law (SIL) has fetal alcohol syndrome and some other disorders. While she can hold down a job and participate in activities within their company, she can't live independently. The woman is happy to help out.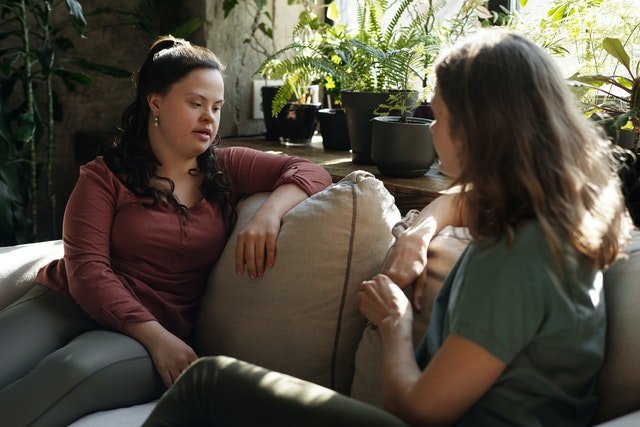 Two women sit on a couch talking | Photo: Pexels
WHAT LED TO THE BIG ISSUE
One issue the couple is facing is the SIL's massive chest size, which leads to unwanted catcalling on the streets. As a disabled person, the woman is worried that someone might take advantage of her SIL.
The woman and her husband came up with a plan to have breast reduction surgery done for the SIL. They did their best in explaining the matter to the SIL. Yet after a Zoom call with the mother, things took a turn.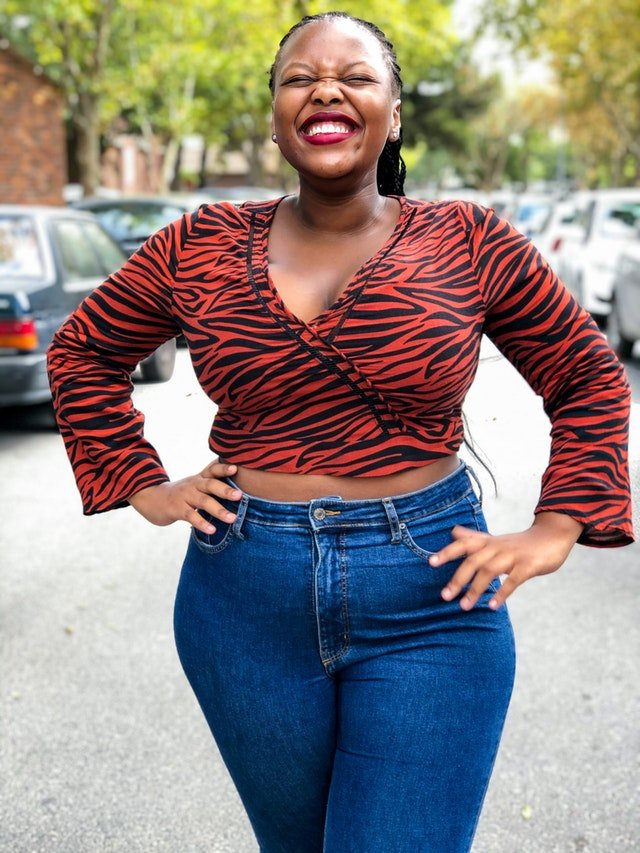 Woman smiles in red top and denim jeans | Photo: Pexels
MOTHER-IN-LAW CHANGES SISTER-IN-LAW'S MIND
The mother, whom the woman says shows no interest in her daughter, does not want the surgery to happen. She convinced her daughter not to get on board either.
As a result, the woman has cut off her mother-in-law from speaking to her daughter. When she explained further in the comment section, most people took her side regarding the issue.
Please fill in your e-mail so we can share with you our top stories!