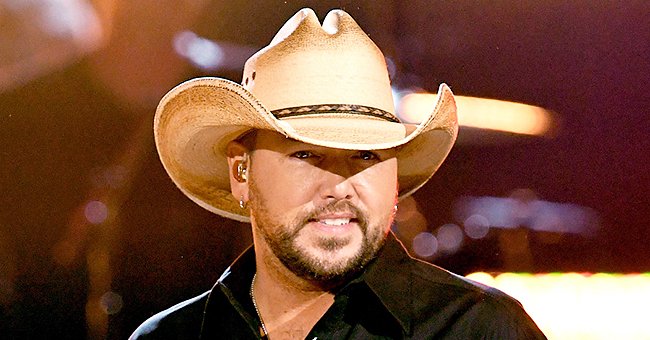 Getty Images
Jason Aldean's Wife Brittany Looks Half Her Age — 7 Facts about the Country Star's Gorgeous Love
Jason Aldean's wife of five years recently turned 33, and here are seven facts to note about the timeless beauty.
Jason Aldean has been married to his wife, Brittany Aldean, for nearly five years, and recently, the country music star took to Instagram to celebrate his beau's 33rd birthday.
Sharing a picture of himself with Brittany, Jason sweetly penned a touching note where he described Brittany as his best friend and an amazing mom to their kids. While Jason is quite famous, certain things remain unknown about Brittany, and in honor of her 33rd birthday, here are seven facts about her.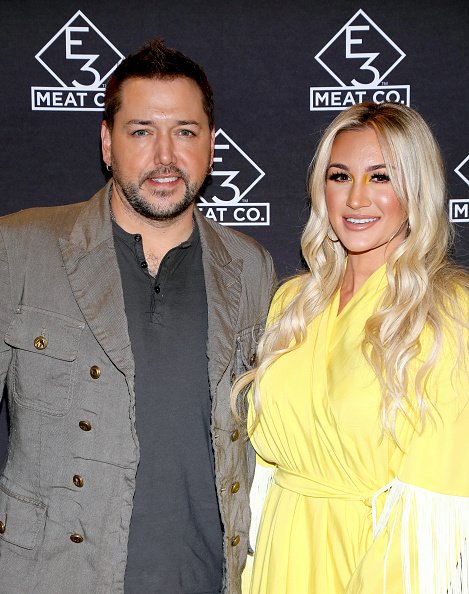 Jason Aldean and Brittany Aldean on November 20, 2019 | Photo: Getty Images
AT A CONCERT IN VEGAS
On October 1, 2017, a man named Stephen Paddock shot at a crowd at Jason Aldean's concert in Las Vegas. Shortly after the attack, Brittany took to Instagram, where she announced that both she and Jason were safe.
In her caption, Brittany attributed their safety to angels whom she claimed had been watching over her and Jason that night.
HER HUSBAND WAS HELD AT THE VENUE
In the aftermath of the shooting, Jason and his crew members were held back at the venue for 7 hours before being allowed to go. Taking to Instagram, Jason expressed his sadness over the tragic death of his fans who simply came out to have fun.
DATING AFTER A CHEATING SCANDAL
The media first got wind of Jason and Brittany's relationship in 2012 after they were reported to have been making out at a bar. At the time, Jason was still with his first wife, Jessica Ussery, but in 2013, Jason and Ussery's marriage came to an end.
The following year, Jason and Brittany went public with their relationship, and by September 2014, the couple was already engaged. In March 2015, Jason and Brittany tied the knot in a private ceremony and have been together ever since.
FORMER CHEERLEADER AND "AMERICAN IDOL" ALUM
Between 2011 and 2012, Brittany worked as a cheerleader with the Charlotte Bobcats. It was while she was cheerleading that Brittany's teammate convinced her to audition for "American Idol."
Brittany competed on the singing reality show, where she sang "Spoiled" by Joss Stone. Brittany's performance got her a yes from both Randy Jackson and Steven Tyler, while Jennifer Lopez gave a negative response.
Although she proceeded to the next stage, Brittany was evicted from the show before she could sing in front of a live audience.
SHE DRESSED JASON AS LIL WAYNE
In October 2015, Jason dressed up as rapper Lil Wayne for Halloween, and as part of his costume, Jason sported blackface.
Although the blackface was met with criticisms, Jason reportedly maintained that his wife had made his face black, and there was no malicious intent behind it.
BRITTANY HAS TWO CHILDREN WITH JASON
In May 2017, Brittany and Jason announced that they were expecting a baby boy, and seven months after, the couple welcomed their son, Memphis Aldean.
The duo welcomed their second child, daughter Navy Rome in February 2019. In addition to their kids together, Jason is also a father to daughters Keely and Kendyl, whom he welcomed in his first marriage.
BRITTANY'S HUSBAND LOVES KARAOKE
Although Jason is a successful country singer in his own right, he enjoys singing Karaoke with his friends—preferably after a few drinks. The singer's favorite song to sing during Karaoke is "Drift Away" by Dobie Gray.
Despite the controversy surrounding their relationship, Jason and Brittany have fought through it all, and ultimately, they have created a beautiful love story for themselves.
Please fill in your e-mail so we can share with you our top stories!