Apryl Jones Reveals How Blessed She Feels in a New Pic Featuring Her Two Kids Megaa and A'Mei
Apryl Jones and her daughter, A' mei, look lovely as the play around with makeup with A' mei helping her mother put on some lipstick.
Apryl Jones is having the time of her life with her daughter A' mei as the two play around with makeup. She shared a picture of herself and her daughter having some mother-daughter fun with A' mei helping her put on some lipstick.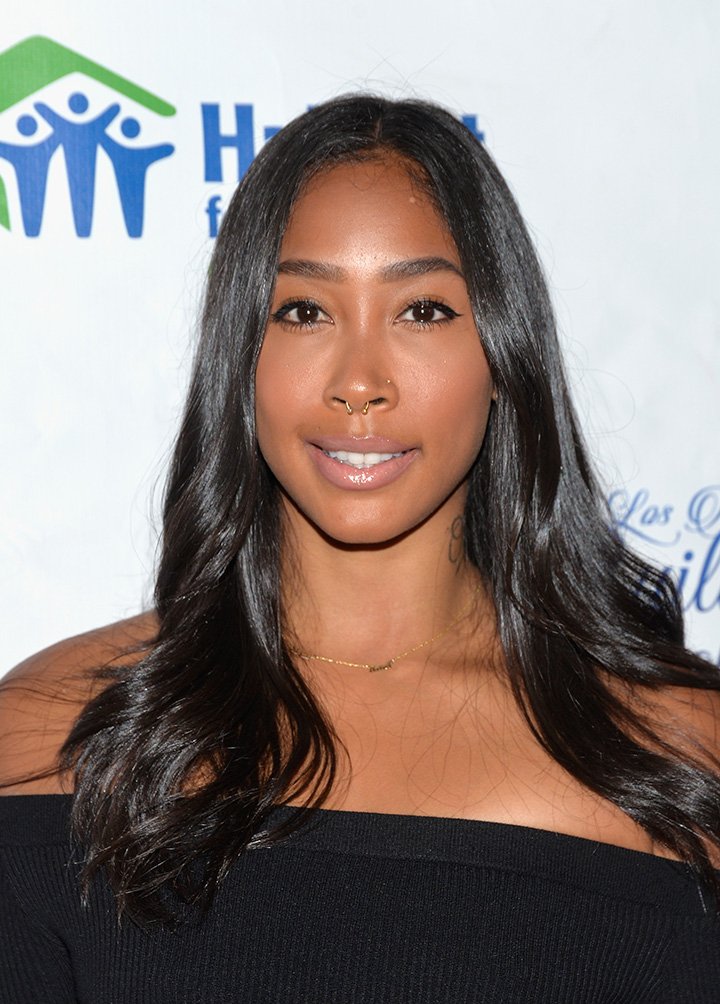 The image showed A' mei sitting on her mother's lap in front of a vanity mirror. She looked excited as she paid maximum attention in applying nude lipstick on her mother.
Jones, on the other hand, looked stunning with her gorgeously made-up face as she looked into the distance and raised her head to allow A' mei better access to her lips. She sweetly captioned the post,
"Absolutely Blessed…"
The picture that had a blurred background also featured Jones' older child, Megaa smiling as he observed the antics his sister and mother were up to.
Fans were eager and jumped on the comments section to give their thoughts and opinions about the picture she shared. A fan expressed that Jones and her daughter were beautiful, with most people agreeing.
Jones got torched by fans for letting her children play on a stripper's pole.
Others noted how different the kids looked, especially Megaa, whose hair used to be longer. Another fan said: "Awww baby girl is putting on her mama makeup awww."
Sometime last month, Jones got torched by fans for letting her children play on a stripper's pole. She had shared a now-deleted video of herself dancing, and in the background, her kids could be seen jumping and swinging on the pole.
There were a lot of nasty comments from fans who suggested that her parenting skills needed to be checked. Some even made comparisons between the way she parents and how her ex-partner Omarion took care of the kids.
Omarion and Jones were an item for a while, but after their daughter's birth, things between them went sour and they had to split up. The split was shocking to most of their fans but the situation became more surprising when Jones started dating Omarion's B2K bandmate, Lil Fizz.
When asked why things between him and Jones did not work out, Omarion ascribed it to being at different positions at the time of their love and miscommunication.
Dubbed the "King of Unbothered," Omarion revealed that the relationship between himself, Jones, and Lil Fizz did not bother him as he felt there was a lesson to be learned from every situation.
In all, it seems despite the feud between Jones and Omarion, they try to make the most of the time with their kids by engaging in fun activities and throwing awesome parties.