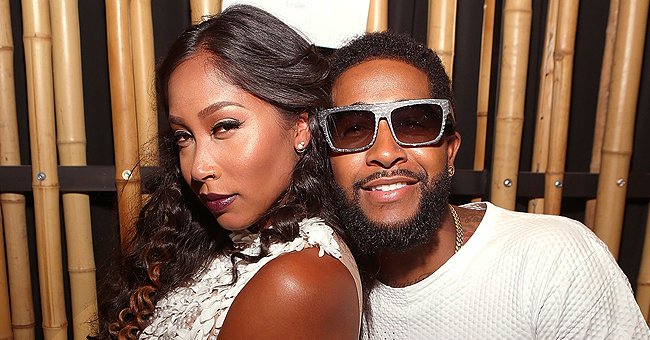 Getty Images
Apryl Jones of 'Love & Hip Hop' Slammed for Cutting Daughter's Hair & Allowing Son to Have Long Hair

Apryl Jones receives backlash for cutting her daughter's hair while leaving her son's hair to grow after she shared a video of her kids dancing.
One astounding thing about social media is that once someone makes a post, there is no control over how people will take it and react to that post.
Apryl Jones is on the receiving end of some backlash over a video she posted of her kids, Megaa and A'mel dancing.
Reality TV star Apryl Jones attends the 2017 Los Angeles Builders Ball at The Beverly Hilton Hotel on September 28, 2017 in Beverly Hills, California | Photo: Getty Images.
In the video, the two kids could be seen dancing and having a good time while their mother encouraged and urged them on in the background.
While the video was excellent, one could not but notice that her son Megaa's hair was longer than her daughter A'mel's hair, and fans were not having it. Speaking on this someone asked:
"Why do you cut your daughter's hair but leave your son's long."
Speaking on this issue, another person advised that Apryl should cut her son's hair and let him live as a normal curly-haired boy for once. And that if he did not like it, it would grow back in two months, and all would be fine.
Some others expressed that they could not understand why Apryl had allowed her son's hair to grow longer than his sister's own, while others wanted to know why she cut her daughter's hair.
There might be no chance of Apryl and Omarion getting back together.
While some could not get over the kids' haircuts, others could not help but gush over how cute they looked in the video that showed them having so much fun.
Captioning the video, Apryl revealed that she and her family have been able to spend time doing what they love, which is dancing and expressing themselves through arts as the lockdown continues. She also said:
"I live for these kiddos! They brighten my days, and I hope this can pour a little love and light into yours;) ❤️❤️❤️ oh, and this movie is called breakin. ??"
Apryl, who has her two kids for former boyfriend and partner Omarion, recently celebrated her daughter's birthday with a glamorous lipstick themed party.
A'mel who recently turned 4 in March looked happy as she enjoyed herself at the birthday party that had a lot of exciting kinds of stuff such as spa sessions for guests.
Although Omarion and Apryl have a rocky relationship due to their highly publicized break up and Apryl dating Omarion's former band member Lil Fizz, the couple ensures that they come together to co-parent as best as they can.
Sadly, while there might be no chance of Apryl and Omarion getting back together or fans getting an answer about her children's hair, we can only hope that Apryl continually does what is right for her kids.
Please fill in your e-mail so we can share with you our top stories!