Air Force QB Donald Hammond Is Not in Good Standing and Cannot Represent the Academy, Team Announces
US Air Force football team quarterback Donald Hammond III is no longer considered to be in good standing and may no longer represent the team if and when action resumes. 
Donald Hammond III's stint as a quarterback for the US Air Force football team may be over following a statement by the force to KRDO. It said:
"Donald Hammond is no longer a cadet in good standing and cannot represent the Academy in outside activities."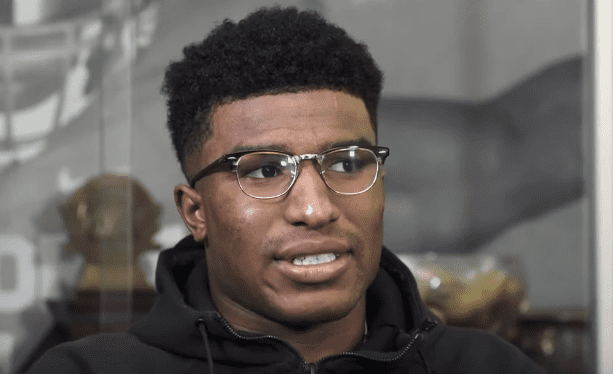 The statement failed to reveal the reason why the quarterback was no longer in good standing. It remains unclear if it had to do with his academics or his behavior. 
Meanwhile, reports revealed that in the past, students that dropped in status missed at least one season of football competition.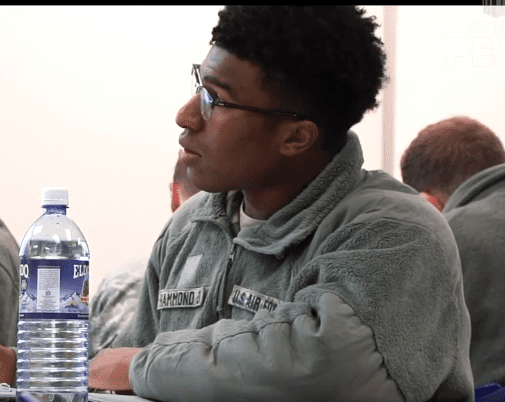 Hammond was instrumental to the Air Force football team's success last year, starting 11 of the 13 games that the team played. 
He was widely recognized for his gameplay, culminating in him being recently named on the "Davey O'Brien Award Watch List."
He contributed 13 touchdown passes and 13 touchdown runs as the team went all the way to victory in the "Cheez-It-Bowl" with an 11-2 record.
Air Force QB Donald Hammond 'Not In 'Good Standing, Cannot Represent Academy' https://t.co/BaqvXuDvVs

— TMZ (@TMZ) July 21, 2020
Hammond, who is a senior from Hampton, Georgia, created history in his team's 44-22 victory over New Mexico on November 23, 2019 — he threw for more than 300 yards in a game.
Before the statement from the Air Force, Hammond was meant to play another huge role for the Falcons when the 2020 season begins as the team does not have most of their starters from last year. 
.@AF_Football quarterback Donald Hammond III loses cadet standing, future with team unclearhttps://t.co/vG4VlUrscD#USAFA

— The Gazette (@csgazette) July 19, 2020
He was widely recognized for his gameplay, culminating in him being recently named on the "Davey O'Brien Award Watch List," an honor given to the best quarterback in college football. 
On his Air Force profile, Hammond, who weighs 220 pounds and is 6'2" tall, is described as an aeronautical engineering major. 
Donald Hammond III does it again! He trots in for his 3rd rushing TD of the day. AF now leads 35-7, 10:16 left in the game. #SinkNavy #LetsFly #CIC pic.twitter.com/kqBaNrENAg

— Air Force Football (@AF_Football) October 6, 2018
His dream is to become a developmental engineer or to fly a remotely piloted aircraft. Last summer, Hammond completed the "Operations Air Force." 
Meanwhile, the College Football Playoffs would have a difficult choice to make if the 2020 season is to be played amid the COVID-19 pandemic as there is a likelihood that it will proceed without any non-conference games.