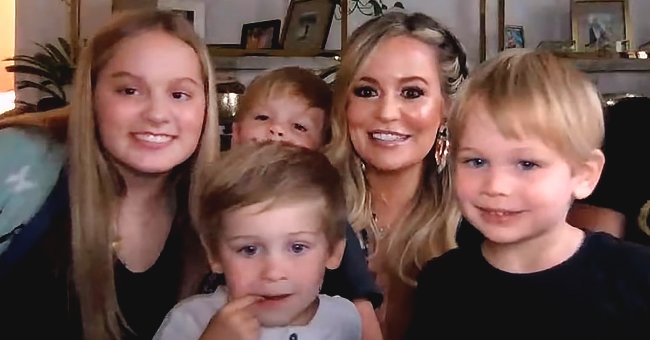 youtube.com/Bachelor Nation on ABC
'Bachelor' Star Emily Maynard Talks about Life after Split with Brad Womack – Meet Her 4 Kids

"Bachelor" alum Emily Maynard recently reflected on her relationship and breakup with Brad Womack after competing in the hit reality show ten years ago. Today, she is happily married with four kids.
On Monday, ABC host Chris Harrison sat down for an interview with season fifteen "Bachelor" alum, Emily Maynard. The pair delved into Womack's short-lived romance with Brad Womack.
Maynard and Harrison recounted how she and the other women on the season were faced with a lack of surety because it was Womack's second time looking for a partner as "The Bachelor."
HER THOUGHTS ON WOMACK SPLIT
Maynard explains that she was sure Womack would end up leaving with someone the second time around. It turned out she was the lucky gal. Unfortunately, the pair were not as compatible as they thought.
"It didn't last so long, but I take a lot of the blame for that too," explained Maynard. She cited her age, then 24, and a lack of maturity in her ability to handle issues.
She added: "And it was really hard. We both put in a lot of work traveling back and forth and all of that, but I think we both knew, 'This is just not fun anymore. This is just not going to work.'"
THEY STILL GET ALONG TODAY
Fortunately, the pair are still on good terms and seem to have no bad blood between them. When Maynard got married in 2014, Womack sent her a text message saying he was happy for her.
The published author says she has nothing but good things to say about Womack. When asked how she is doing today, she replied, "It's crazy. I'm tired all the time."
Just then, Maynard's husband, Tyler Johnson, joined in as daughter Ricki, 14, and her three sons Gibson, three, Gatlin, two, and Jennings, four, all came in the room and surrounded their mom.
FAMILY LIFE WITH FOUR KIDS
The busy woman is big on family. When Maynard had her last son, it took her weeks to make it out of the house for her first outing as a mother of four in December 2017.
Maynard shared a candid photo of her and the gang as they visited a hardware store. The family lives in Texas, where Johnson owns several successful bars.
Despite the work involved, Maynard has spoken about her desire to grow her family even more. Speaking to People, she said she has always wanted a large brood.
Since her boys are so close in age, there's often roughhousing going on. Maynard admitted that she would sometimes look for relief by going to her car to drink some coffee. Thankfully, Ricki often chips in to help.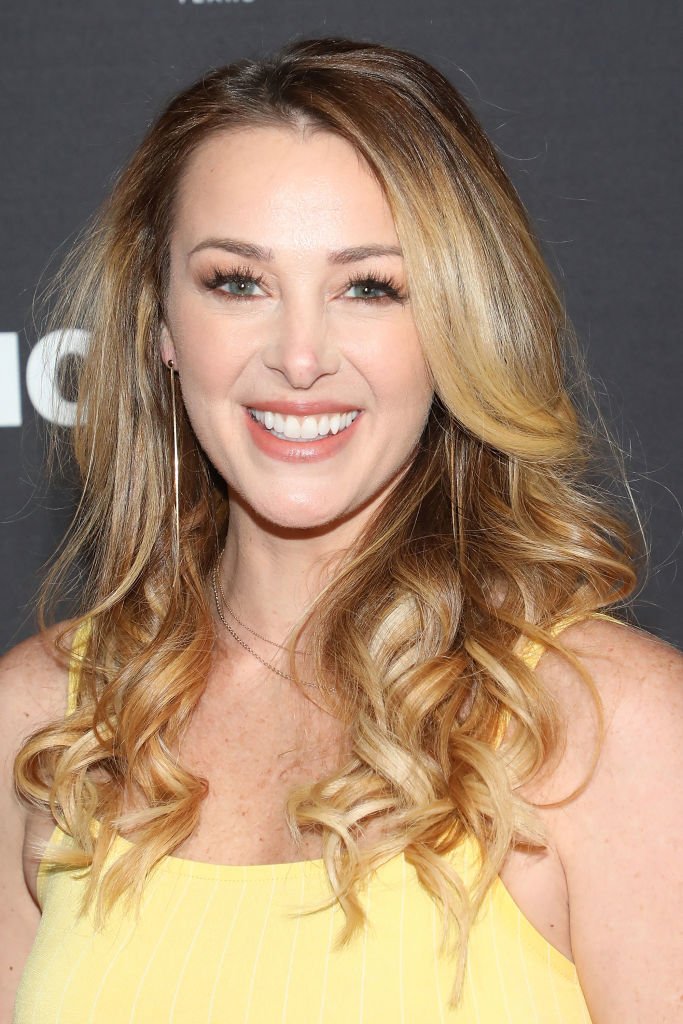 Jamie Otis at the 2019 A+E Upfront at Jazz at Lincoln Center on March 27, 2019 | Photo: Getty Images
REALITY STARS CHANGE THEIR BABY'S NAME
Another "Bachelor" alum, Jamie Otis, has also been growing her numbers and recently welcomed her last child with husband Dough Hehner. The pair faced a dilemma with the baby's name.
They initially went with Hayes for no other reason than liking the name. In May, they changed their baby boy's name to Hendrix, which has a deeper meaning. It's loosely tied to the name Jonathan.
Jonathan was the name that Hehner and Otis gave to their second baby, whom they sadly lost in a miscarriage. Thankfully, Hendrix came in as a healthy newborn and now has an angel sibling and an older sister.
Please fill in your e-mail so we can share with you our top stories!