Antonio Brown Announces His Retirement from the NFL
It is not the first time the NFL player announces his retirement from the league. After an early release from the 2019 season due to legal issues, his future in the upcoming games is still unclear.
In a recent post made on Twitter, 32-year-old former All-Pro wide receiver, Antonio Brown announced that he would be retiring this year from the NFL since, as he said, the risk is turning to be greater than the reward he is receiving.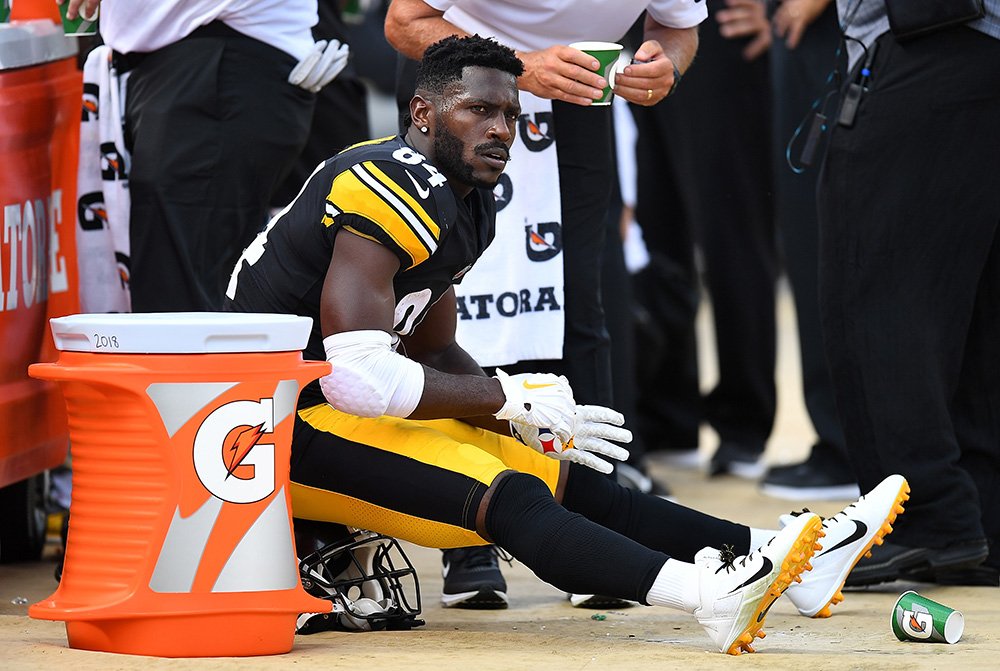 The news does not surprise either football fans, current colleagues, or NFL directors since it is not the first time Brown says or writes publicly that he has decided to leave the league for good. Though his message is somehow ambiguous, it seems that he means it this time. The player tweeted:
"Is it time to walk away I done everything in the game ?!!"
Last year, the NFL receiver who last played for the New England Patriots announced that he would be retiring as well, first on August 9, and later on September 22. Thus, it is not yet confirmed if his latest decision is official.
GREAT TALENT
In his 10-year career, Brown played from 2010 to 2018 with the Pittsburgh Steelers, becoming one of the greatest receivers in NFL history, leading not only the team but also the league in receptions and yards twice. 
The 7-time Pro Bowler and 5-time All-Pro has gathered a total of 841 receptions, 11,263 receiving yards, and 75 touchdowns. He also became the first player in the history of the NFL to score more than 1,000 yards while receiving and returning in the same year. 
UNPLANNED INCIDENTS
Brown's brilliant career started to shadow at the end of 2018 when his relationship with the Steelers, and especially with the quarterback, Ben Roethlisberger, began to fail. In 2019, he was traded to the Oakland Raiders where he also had several incidents even with the team's general manager, so he left before playing a game. 
Shortly after, the athlete signed with the New England Patriots but he was soon dismissed after playing only one game in which he scored a touchdown. The Patriots released Brown after being accused of sexual assault and rape by the former trainer, Britney Taylor, in September 2019.
COMING BACK?
While the NFL player mentioned that he might be retiring this year, the Seattle Seahawks as well as other teams, have had the possibility of signing Brown on the table. However, they are waiting for the NFL to respond to his suspension.
Though Brown's next steps are still not clear, NFL commissioner, Roger Goodell said that if Brown was to be signed by any NFL team, he would first be suspended with limited games until investigations on sexual assault are completed.