Regina Hall Once Wanted to Become a Nun but Was Rejected — inside the Actress' Personal Life
Iconic actress Regina Hall is regarded as one of the most successful African-American actresses, and her profile has been on a sharp rise over the last decade. Despite the constant media attention, she has managed to create a bubble of mystery around her personal life.
Talented actress Regina Hall has become a household name in Hollywood with a career that spans several decades and is evidenced by a trail of great television and film productions.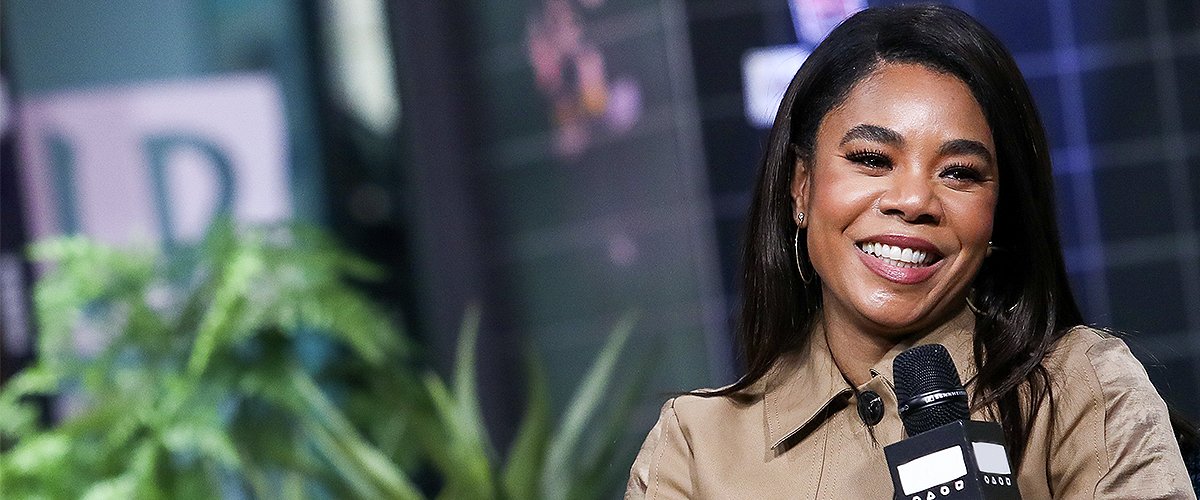 Regina Hall came into the public's attention when she portrayed Kandy in the hit movie "The Best Man" in 1999. Following the film's success, the 49-year-old actress quickly rose to become one of the lead acts in black-Hollywood.
Hall opened up about the hardest part of adjusting to quarantine life.
Despite the fame occasioned by her on-screen success, Hall has managed to lead a reasonably reclusive life off-screen. With very little to work on, much of her life away from her career remains a mystery. 
REGINA HALL'S PERSONAL LIFE
Regina Hall attended Catholic schools all through her life and quickly developed a strong foundation in faith. The "Think Like A Man" star recalled that by the time she was 14, she had fallen in love with the daily routines and personalities of the nuns at her school so much that she hoped she could be one.
"I loved the sisters and I loved the priests. I didn't have any shady priests, thankfully. But when I was 14, I really loved the nuns. They ran our school and were so smart."
She never got to it, and nearly three decades later, Hall was once again confronted by those desires. During a 2019 appearance on the "The Off Camera Show," Hall revealed that in 2010 after coming through a bad breakup, coupled with her mom's stroke, she needed some peace in her life. 
Hall claimed she felt the most peace and joy when she was meditating and decided to become a nun. Unfortunately for her, she was 40 at the time, and she got rejected due to age and partner restrictions. 
The "Shaft" actress admitted that she eventually gave up her dream to become a nun because she could not walk away from her life and the connections she had built with friends over the years.
REGINA HALL'S DATING HISTORY 
Regina Hall has mostly kept her romantic life out of the spotlight, but over the years, she has been linked with different male celebrities, including Chadwick Boseman and Common.
In 2018, Boseman and Regina Hall sparked dating rumors when they were spotted leaving a post-Oscar party at the same time. However, the "Black Panther" star was quick to dispel the news, while claiming that he and Hall were only friends.
She was also romantically linked to Harper Hill, who later confirmed his relationship with the delectable actress. Hill added that his fear of commitment was the main reason for the demise of their relationship.
Regina Hall and Common were rumored to be dating after co-starring on "Barbershop: The Next Cut" in Atlanta in May 2015. Despite the pair vehemently denying the dating rumors, in 2016, DailyMail.com learned that the duo had been dating since they met while filming the "Barbershop 2" sequel. 
The pair kept the relationship under the radar and never made any public appearances together. Not much is known about when the relationship ended, but Regina Hall is very much single.
In 2015, during a guest appearance on "The Real Daytime," the beautiful actress while talking about her Lifetime movie, "With This Ring," reiterated that there was nothing wrong with being single, and it only meant such a person's time had not come yet.
Meanwhile, in 2017, Hall revealed that she chooses to keep her dating life out of the spotlight because it is sacred until there's a ring on her finger or a baby in the picture. In her words:
"I just feel like relationships are sacred until you're in a space where you are really certain and knowing. Until you see and know what that part of your life is, inviting the public in [is off limits]..."
REGINA HALL'S CAREER
Regina Hall made her film debut in the late nineties in the hugely successful hit movie "The Best Man." Hall was an instant hit and quickly rose to become one of the A-list actors in black-Hollywood.
Hall was a victim of the existing division within the filmmaking industry, as she featured mostly in movies that usually had an all-black cast. After her roaring success in the late nineties through to the early 2000s, her career tailed off a bit over the next decade.
The stunningly beautiful actress enjoyed a career renaissance when she was featured in Steve Harvey's movie, "Think Like a Man," a rom-com based on Harvey's best-selling book "Act Like a Lady, Think Like a Man." 
She followed that up with another riveting performance in the 2013 film "The Best Man Holiday." Hall shattered all Hollywood boundaries when she was featured in 2017's hit comedy "Girls Trip." She consolidated her new status as an all-around movie star in the critically acclaimed "Support the Girls."
Regina Hall took a quick break from her comedic roles when she landed a more serious role as Laura Taylor in the 2015 film "When the Bough Breaks."
In 2019, Hall continued the long list of comedy characters that she's known for when she portrayed Jordan Sanders in the hit movie "Little." While speaking about the film, Hall said:
"[Little] is about that fantasy, if you could go back for a few minutes or a few days, and that was the funniest thing to me and what was funny about its characters."
Through the years, one of Hall's most memorable roles remains her portrayal of the sex-crazed Brenda Meeks in the "Scary Movie" franchise. Regina Hall's "Scary Movie" stint earned her widespread recognition and has become synonymous with her glittering comedy career.
WHAT IS REGINA HALL DOING NOW?
Much of Regina Hall's private life remains shrouded in a mystery bubble, and there has not been much development on her romantic life lately. Even if there is, it may take quite some time before the media get wind of it, given Hall's notoriously private lifestyle.
Meanwhile, Hall has been developing a script with her neighbor as she continues to self-isolate in her home in Los Angeles.
During a recent interview with The Hollywood Reporter, Hall opened up about the hardest part of adjusting to quarantine life. She said:
"It's probably been not being able to see my mother because she doesn't live here. She lives in Georgia. So, not being able to get on a plane has probably been the hardest part..."
On the acting front, Hall's most recent job is on the television series "Black Monday." She has been on the show since 2019 and will be back once production begins. 
Regina Hall has since dropped any idea of becoming a nun, but when she is not playing any of her hilarious comedy roles, she is a warm and lovable person who has a deep sense of family.