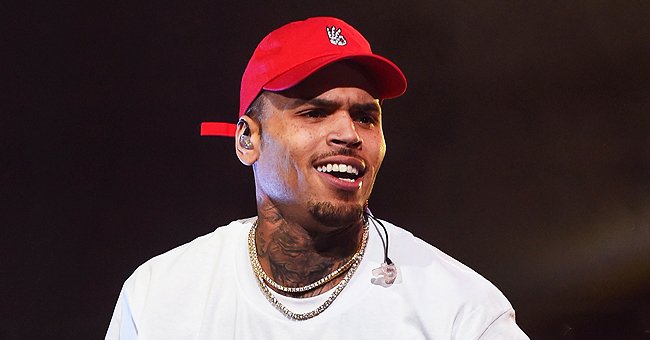 Getty Images
Check Out Chris Brown's Mom Joyce Hawkin's Saturday Yacht Session Wearing a Bright Pink Swimsuit
Chris Brown's mom, Joyce Hawkins puts her summer body on display as she poses on a yacht in a new Instagram post.
Joyce Hawkins is letting her fans know that although she is a grandmother, she still knows how to have fun. In a recent upload on her Instagram page, she shows off her curves in a pink one-piece bathing suit and a white jumpsuit riding on her thighs.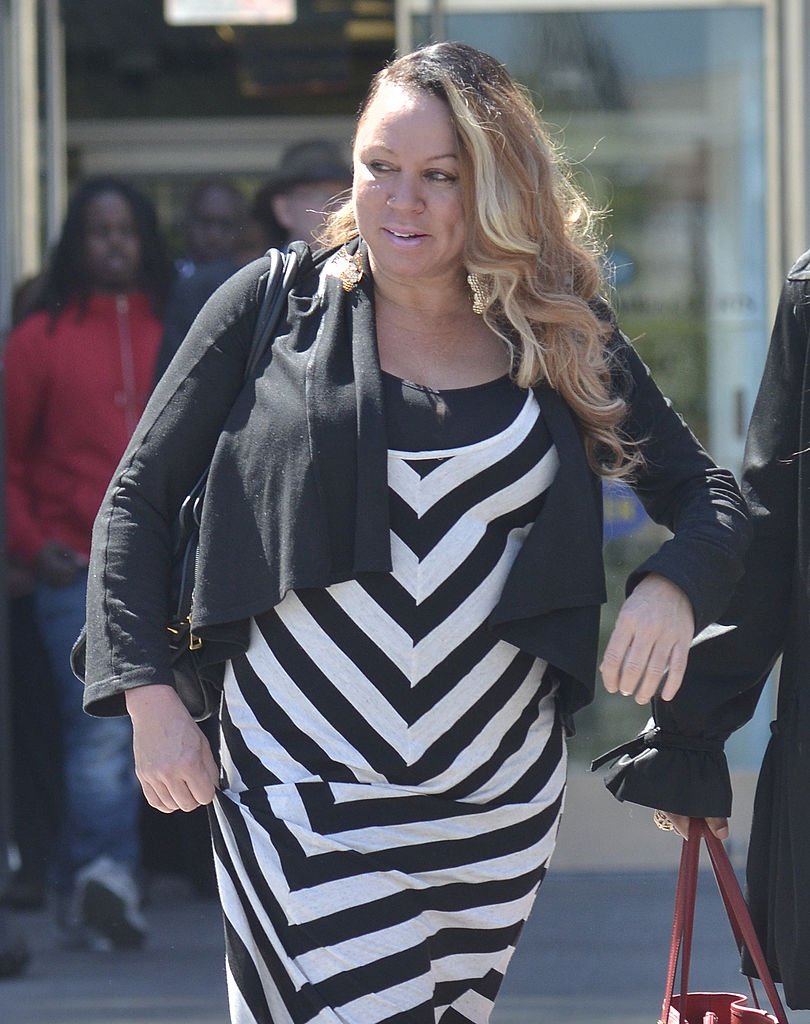 Joyce Hawkins leaves the H. Carl Moultrie 1 Courthouse after it was announced the start of Chris Brown's assault trial is to be pushed back to Wednesday on April 21, 2014 in Washington, DC. | Photo: Getty Images
With her hair pulled into a top bun and big loops hanging on her ears, she adorns her face with see-through sunglasses. She finishes off the look with a bright smile that draws attention to her dimples.
Joyce Hawkin's tweet came in the wake of Chris throwing a rock at her car window after she urged him to extend his stay in rehab.
The stunning post which has earned 9,832 likes and 180 comments which are mostly compliments, is captioned, "Saturday Fun." A few months back, the grandma had attempted to get in on the TikTok trend, as reported by Hollywood Life.
Her son had posted a video of herself and her granddaughter, Royalty trying to complete a TikTok session. Mom Breezy struggled to keep up with the little one, and her son couldn't stop laughing at her attempt.
The outlet adds that Royalty, who is quite the TikTok crooner, is, according to her grandmother, a replica of her father. Hawkins said this when she shared a throwback photo from the singer's teenage years.
Before Hawkins became a grandma, she stood by her son through his most difficult times. In 2013, Daily Mail reported that the "Forever" singer's mother had referred to him in a tweet, saying,
"MY ANGEL WITH BROKEN WINGS GOD LOVE [sic] YOU SO MUCH AND I DO AS WELL."
Hawkin's tweet came in the wake of Brown throwing a rock at her car window after she urged him to extend his stay in rehab. Brown had escaped jail term but was mandated to attend anger management rehabilitation by the court.
A month before her tweet, she had also reportedly sided with her son's ex, Rihanna, and unfollowed him on social media. Now, she enjoys being a grandmother and doting over her grandchildren.
Hollywood Life, in another article, reports that on May 7, Aeko made an appearance on her Instagram page with an adorable snap of him in a blue striped overall. She captioned the post,
"WELL WELL LOOK WHO POPPED UP IN MY PHONE TODAY!!! MY OTHER ANGEL!!!"
Mom Breezy couldn't also stop gushing when she shared a birthday tribute to Brown featuring her grandson holding a photo of his father. Following her jaw-dropping stunning photoshoot in January 2019, Hot New Hip-Hop shares that Hawkins might be ready to embrace the attention she is getting because of her son's success.
Please fill in your e-mail so we can share with you our top stories!