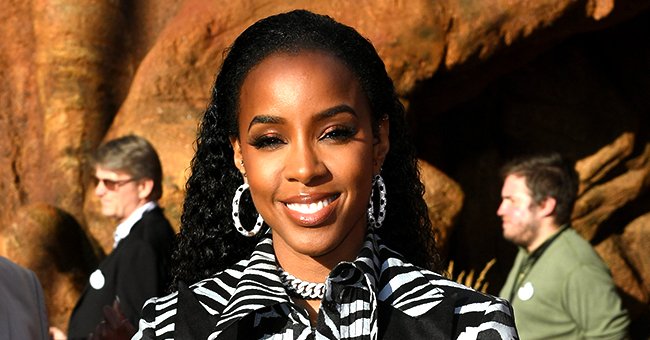 Getty Images
See Kelly Rowland's Gorgeous New Pics Wearing a Dazzling Low-Cut Dress Featuring a Slit

The former "Destiny's Child" member and "The Voice Australia" coach dressed up for pictures that she shared in social media, using the opportunity to support her coachee Chris Sebastian.
39-year-old singer Kelly Rowland recently took to her Instagram feed to share a behind-the-scenes image of her outfit and style for an official photoshoot for "The Voice Australia," and her look certainly didn't disappoint.
On Jully 19, 2020, Rowland posted an image of herself wearing a black dress with a sequined pattern that featured a deep cleavage in V and a slit. She styled her hair straight in a bob cut.
The former "Destiny's Child" member thanked her "amazing glam team" for having fixed her look for the occasion, and she mentioned the dress creator, designer Michael Costello.
Rowland used the post's caption to also invite her fans and followers to vote for her "The Voice Australia" coachee Chris Sebastian.
That same day, Sebastian appeared in a photo shared by "The Voice Australia" Instagram account posing next to an image of Rowland wearing the exact same outfit and hairstyle, complete with diamond earrings.
SHARING HER EXPERIENCE
In a recent episode of singing competition series, Rowland opened up about her own experience as a founding member of the '90s R&B group "Destiny's Child" on which she suffered the comparisons with bandmate Beyoncé regularly.
Rowland brought up the subject after contestant Chris Sebastian admitted to his own fears bout being overshadowed by his older brother Guy Sebastian, who won the first Australian Idol in 2003 and is now a famous pop star.
"I know this feeling. Can you imagine what it's like being in a group with Beyoncé?" Rowland told Chris when he acknowledged his fear, and she went on to recall how she felt back then.
As Rowland said, the pressure of comparisons between her and Beyoncé eventually got to her head, and she couldn't do anything without worrying about what people were going to think of her in the shadow of "B."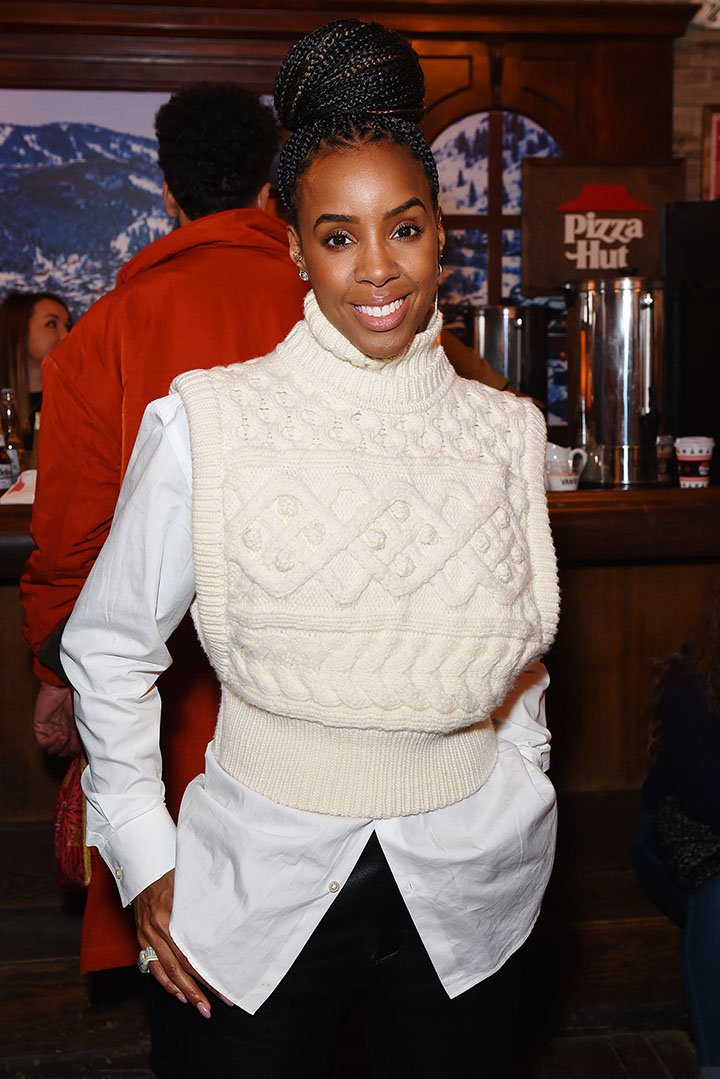 Kelly Rowland of 'Bad Hair' attends the Pizza Hut x Legion M Lounge during Sundance Film Festival on January 24, 2020 in Park City, Utah. I Image: Getty Images.
BEAUTY AND DIVERSITY
Apart from having to deal with being in the shadow of such a charismatic and universally acclaimed bandmate, as a Black woman, Rowland has also had to challenge societal beauty standards that are often based on racial prejudice.
But after having found her confidence and feeling free to embrace her natural beauty, Rowland has embarked on a mission to make every young girl celebrate their hair in its diversity.
In collaboration with the hair product brand Dove, Rowland released a music video for her single "Crown," which starts with a group of teenage girls of different ethnicities and hair types that talk about being criticized and mocked for their hair.
As Rowland shared, she was inspired by her mother telling her that her hair was her crown when she was a little girl, with the singer wanting to teach this sense of pride to any girl who felt insecure because of her appearance.
Please fill in your e-mail so we can share with you our top stories!