Get a Glimpse of Tamron Hall's Son Moses in Her Latest Interview Video with Nanny Connie
Tamron Hall's son, Moses, makes a cameo appearance in the second session of her four-part motherhood series live-stream discussion.
In partnership with the USO, the T.V host began a monthly virtual discussion on essential topics surrounding motherhood.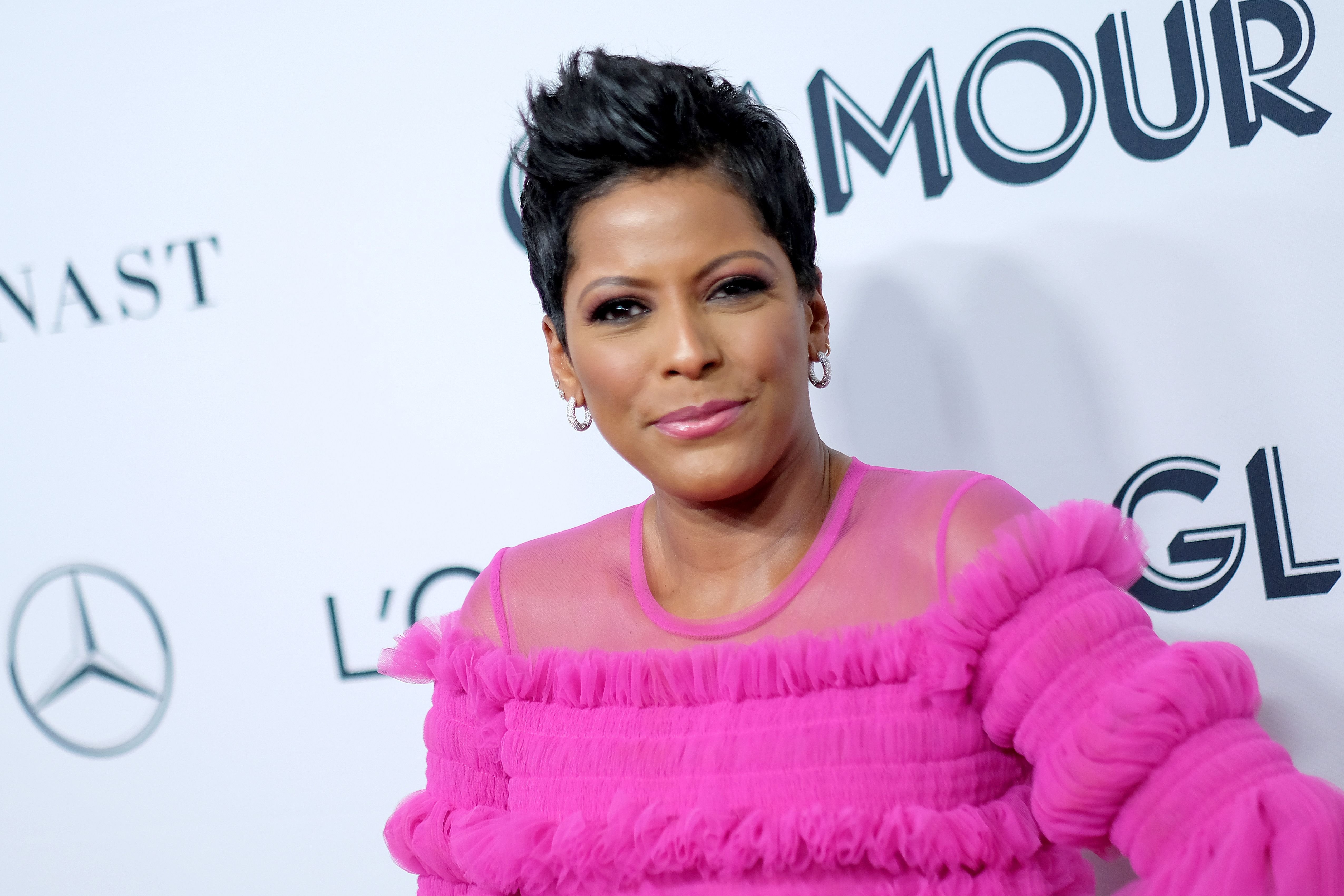 A few days ago, the second episode was streamed on Tamron's Instagram live with the renowned child expert and author, Nanny Connie. While the discussion was very informative and helpful, it was Hall's son's appearance that captured many viewers.
[Tamron Hall] opened up about her journey into parenthood, and the effect on her marriage and the need to seek advice from other experienced parents.
Before the session started, the TV personality allowed her adorable tot to say hello to her fans. The 15-month-old, however, had other plans and was reluctant to follow his mother's instructions.
Nanny Connie, who also  witnessed Moses' protest, said it was most likely because it was his dinner time, and he didn't want to be "contained."

A few hours after reposting the recorded video on her page, many fans who couldn't attend the live session trooped to the comment section to leave compliments for baby Moses.
While one fan described him as "too cute," another chime in that, he is also "just a bundle of energy." A third fan also commented on the little boy's size, noting, "he is so big."

Tamron was not left out of the compliments frenzy as she also snagged a couple. A fan thanked her for the session, saying, "So adorable. Love your hair. God bless you for keeping us informed and always having a smile on your face." 
While another remarked on her son's love for her, "LOL Moses isn't thinking about anybody but his mommy!!!!" Hall is gradually expanding her frontiers as not only a media guru but a parenting mentor. 

In September, Good Housekeeping reported her appearance on their "We Are Family parenting summit." As a panelist, she opened up about her journey into parenthood, and the effect on her marriage and the need to seek advice from other experienced parents.
She also shared that she was compelled to reveal that she was pregnant after someone had already leaked the news to the press. The TV host added that it was easy for her to hide her pregnancy because no one expected that she would be pregnant at 48.
In March, the former Today co-host showed her fans what working from home is like with an 11 months old as reported by Oprah magazine. With a series of videos and images featuring the little one in his element, she interchangeably referred to him as "co-host" and "the boss."
Daily Mail shares that in celebration of Moses' first Halloween, the mother-son duo appeared on her TV show, "Tamron Hall's show" dressed as their biblical representation.
They even tried to reenact the Bible story of Moses in a basket on the Nile River to be found by the princess when Tamron rolled out her son in a wagon decorated to paint the exact picture of a basket on water. 
It's no surprise that the birth of her son has become a significant part of her life and influenced many of her decisions. Good Morning America points out that after becoming a mother at 48 after years of failed IVF treatment, she calls her son, "miracle baby."