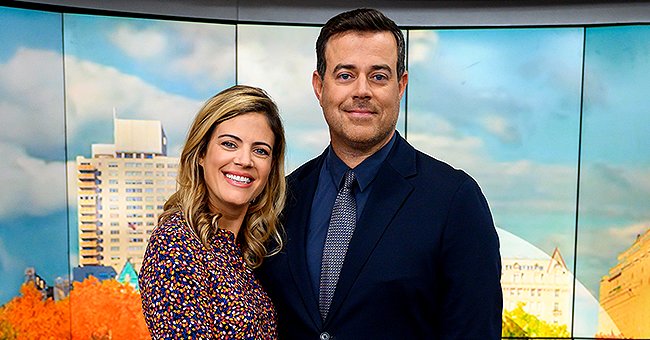 GettyImages
Check Out This Adorable Picture of Carson Daly's Daughter Goldie Posted by His Wife Siri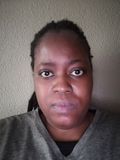 On Wednesday, Carson Daly's wife, Siri, took to her Instagram account to share the most adorable photo ever – an image of their newborn daughter smiling at the camera.
Siri shared baby Goldie's image showing how big she had already grown in almost four months. In the photo, the little girl looked so happy and she smiled at the camera.
Carson's wife captioned the post writing: "C is for cookie t-shirt. And cute." The two o's in the word cookie were replaced by two chocolate chip biscuit emojis in the post.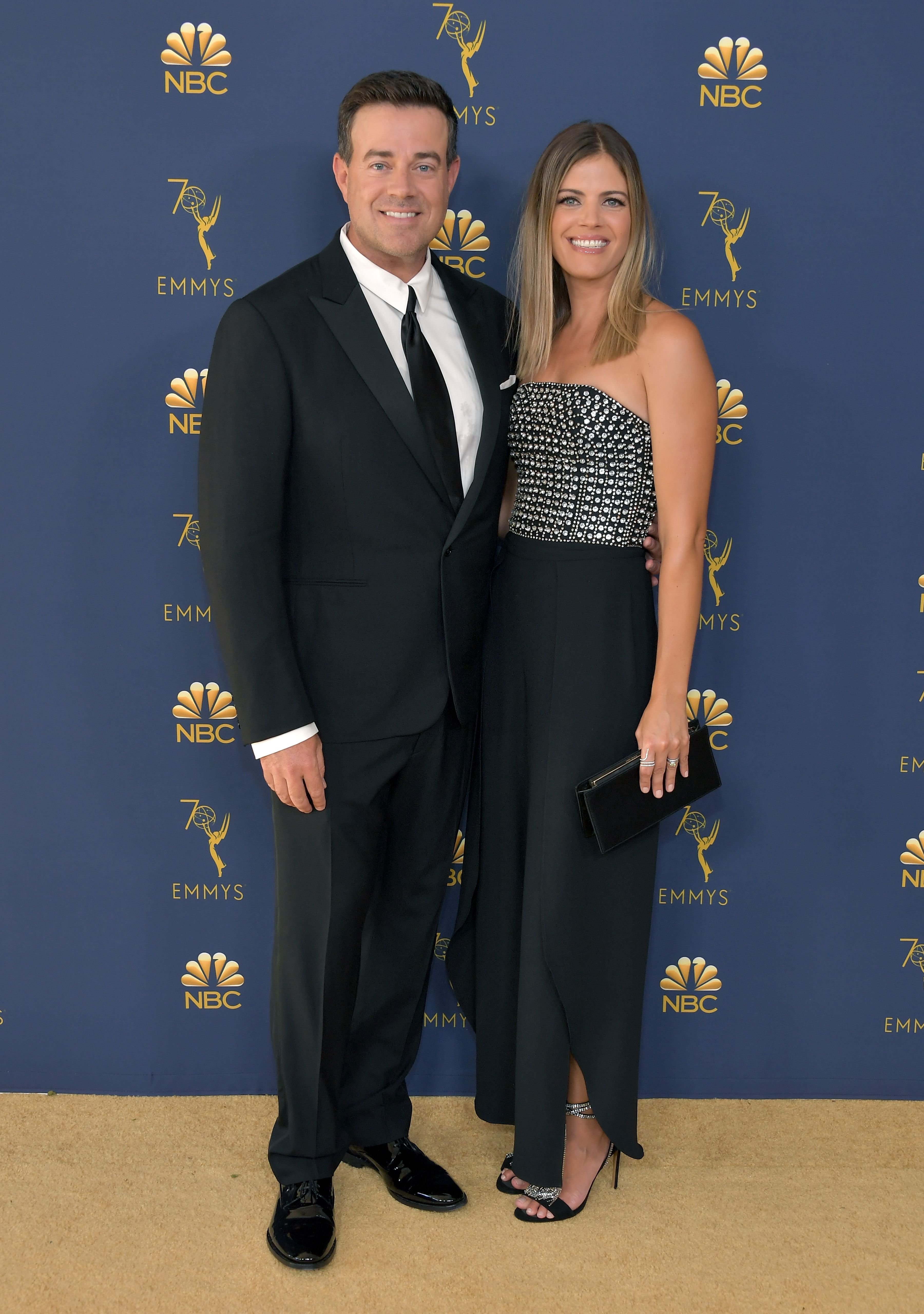 Carson and Siri Daly at the 70th Emmy Awards on September 17, 2018, in Los Angeles, California | Photo: Neilson Barnard/Getty Images
BABY GOLDIE DALY
Goldie wore a gray t-shirt with a yellow and brown cookie face on the front. She was captured while lying on her back on some surface with peach-colored baby shorts.
The baby girl was born just after the novel coronavirus disease quarantine went into effect on March 26, 2020. The Daly's have a full house with three other children.
CARSON'S OTHER CHILDREN
Siri and Carson, 47, are also parents to one son Jackson, 11, and two daughters Etta, 7, and London, 5. On Tuesday, Carson remembered his own father and proceeded to honor him.
The co-host paid tribute to James "J.D." Daly on the "Today" show. With the assistance of his older sister Quinn, 49, they recreated a family photo that featured James.
A PHOTO OF HIS LATE FATHER
Carson was only 5 when his father died from cancer. In the photo, his father was seen at a bar area pouring himself a Tanqueray and tonic.
RECREATING THE IMAGE
The television personality recreated the image including the same jacket his father had worn in the photograph. Carson and Siri have been together for more than 13 years.
SIRI ONCE WORKED WITH CARSON
In 2002, the co-host began working on "Last Call with Carson Daly." A few years later, in 2005, Siri came on board as a writer's assistant on the NBC late-night talk show.
FALLING IN LOVE
The pair soon hit it off but they initially kept their romance a secret at their workplace. Eventually, they realized they were in love and decided to go public.
GETTING MARRIED
Jackson was born in 2009 while Etta was welcomed in 2012. In 2013, Carson and Siri finally got engaged and they got married in a small ceremony on December 23, 2015.
Please fill in your e-mail so we can share with you our top stories!