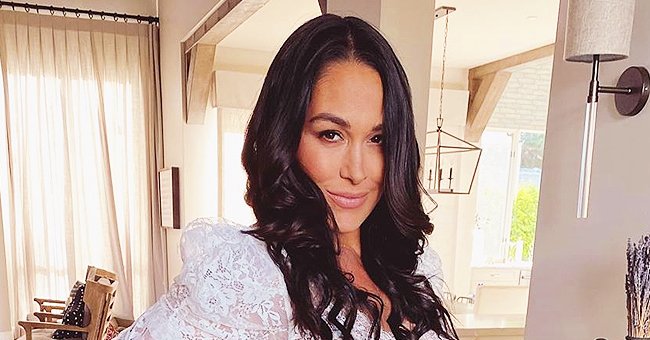 Instagram/thebriebella
Brie Bella Is Nearing Her Due Date – Check Out Her Latest Update Detailing Her Experiences
One-half of the pregnant Bella Twins, Brie Bella, updated her fans on the state of her pregnancy with a new post on Instagram, revealing that she is just days away from her due date.
In a few days, Brie Bella will give birth for the second time and she continues to ready herself for the delivery of her second child and also carry her fans along.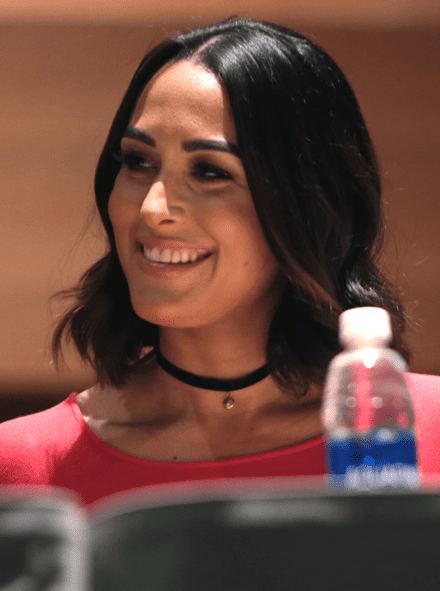 Brie Bella speaking at the Phoenix Comicon Fan Fest at the Phoenix Convention Center in Phoenix, Arizona on October 23, 2016| Photo: Gage Skidmore, Brie Bella 2016, CC BY-SA 2.0
In a recent post on her Instagram page, Brie shared a picture of herself that showed her full-grown baby bump. She wore a bra with her night robe hanging around her waist.
Brie wanted everyone's attention to be focused on her baby bump and did just that with her outfit.
Brie closed her eyes in the picture that was taken from one of the rooms in her home. In the caption to the post, the expectant mother revealed that she was six days away from her due date.
She also told her fans that she dilated at 2cm, was experiencing many false labor pains, and was not sleeping. Brie further said that her water weight was coming on strong, before adding:
"...I can't wait!!! I'm so very excited to grow my family and meet this wild baby in my belly."
Brie's fans sent her messages of love and support as she prepares to deliver her baby, with some of them saying they could hardly wait to meet the baby.
Brie and her twin sister Nikki are WWE Hall of Famers and they make up "Total Bellas." Nikki is also pregnant with her due date only a week after Brie's.
Brie has continually updated her fans about her pregnancy. Only last week, she revealed to them that Nikki's cervix had softened while she was yet to get to that point.
Speaking during an episode of the "Total Bellas" podcast, the expectant mom who is married to WWE star Daniel Bryan said that she was dilated at 1.5cm.
Brie also marked her 30th week of pregnancy by posting a picture of her baby bump in which she was nearly nude. She looked naturally beautiful in the photo, which she captioned: "30 weeks."
In the picture, Brie wanted everyone's attention to be focused on her baby bump and did just that with her outfit, a tan shawl that had fringes.
Despite this being Brie's second pregnancy, it is much different from her first. One of the differences is that, unlike her first pregnancy, this one is without so much fanfare and paparazzi due to the COVID-19 pandemic.
Also, when Brie was pregnant with her first child and daughter, Birdie, she and Bryan discovered the baby's gender before delivery. That is not the case this time, with the couple choosing to keep it as a surprise this time.
Please fill in your e-mail so we can share with you our top stories!