Granger Smith's Wife Amber Shares Lengthy Message about Her Kids and Water Following the Death of Her Son
Amber Smith is grateful her kids are not traumatized by swimming following her youngest son's loss to a tragic drowning accident last year.
Country singer Granger Smith and his wife, Amber Smith, lost their son, River to a drowning accident last year, and currently Amber is grateful her kids are not traumatized by the tragic event.
Taking to Instagram recently, Amber shared an adorable photo of herself with her two kids, daughter London and son, Lincoln.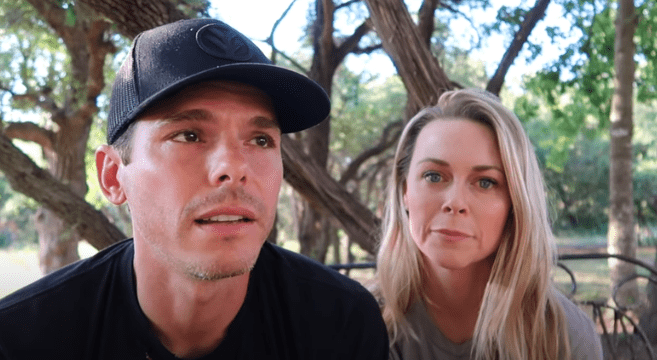 In her caption, Amber opened up about what it is like to watch her children play in the pool after their tragic loss last year.
Although she dreads watching them in the pool, Amber expressed that she was grateful the children were not affected by their brother's death. She wrote:
"I am grateful they aren't traumatized to where they hate the water. I'm grateful they still want to swim."
Amber noted that while it was difficult to get over River's death, she is willing to keep smiling for her two children.
Earlier this month, Amber and Granger opened up about their grief and how they hope their experience will serve as a lesson to other parents.
River only lived three years, but he lives on in the hearts of his loving parents.
While recalling the day River died, Granger revealed that he had been 20 feet away from the pool when their son drowned. At the time, he was playing gymnastics with London.
For Granger, the most hurtful part of the incident was how they never suspected their pool could cause such a painful loss. 
Although River knew how to swim, he was not prepared to swim on the day he died—hence the drowning. According to Amber, this is something every parent should keep in mind. She said:
"Most of the times, it happens when children are not supposed to be swimming."
Following River's death in 2019, Amber and Granger took to Instagram, where they shared the heartbreaking news with their fans.
While posting a smiley photo of himself and River, Granger expressed sadness over the loss while adding that he and his wife were comforted with the knowledge that their son was in heaven.
Granger also revealed that they had decided to donate River's organs so other children would have a second chance at life.
Sharing an adorable selfie with River, Amber also shared the same caption as her husband's. However, she began her note by stating that there was nothing that could prepare a mother for such sad news.
River only lived three years, but he lives on in the hearts of his loving parents, and his brief time with them will always be remembered.