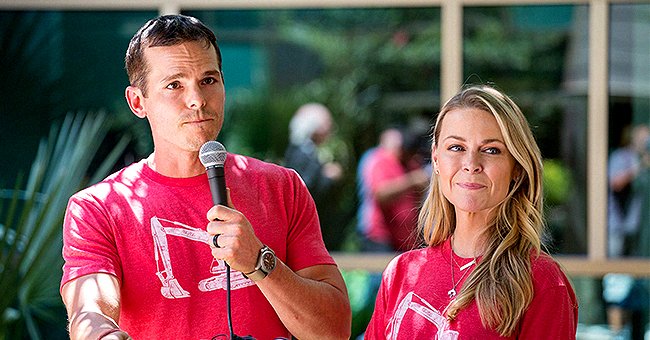 Getty Images
Granger Smith's Wife Amber Mourns Baby Son River a Year after His Tragic Death

American singer-songwriter, Granger Smith, and his wife Amber lost their youngest child a year ago. Amber recently took to her social media page with a tribute to him.
The month of June makes it a year since Granger Smith and his wife, Amber Smith, lost their 3-year-old son, River, in a drowning accident.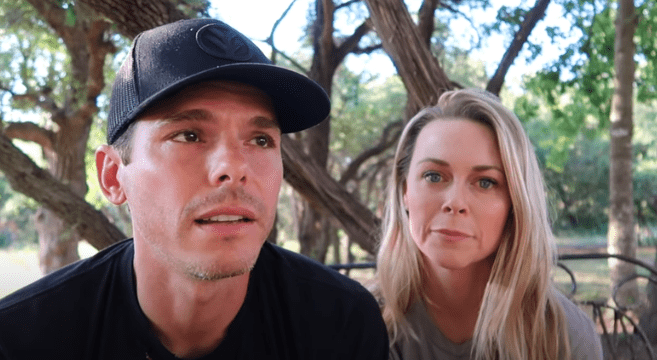 Granger and Amber Smith share details about their son's death on June 19, 2019. | Photo: YouTube/ The Smiths.
Amber recently took to her Instagram page with a montage of photos that featured treasured family moments with the late 3-year-old.
The heartwarming moments varied from the newborn being held in his parent's arm to River spending time with his siblings, just playing with toys on his own or getting kisses from dad and mom. Amber captioned the post,
"365 days since I held your curious, playful, vivacious spirit alive..."
The grieving mother went on, stating that while her life doesn't make sense, she would hold on to hope, and rather than sinking into "guilt, pain, and anger," she would render praises to God.
She revealed that her late son changed her and that she was looking to God for healing, joy, and transformation. Amber added that until they could be reunited, she would fight and live for him.
Fans have contributed more than $16,000 in River's honor.
Amber ended the heart-rending tribute with a passage from the bible — 2 Corinthians 4:18. Fans took to the comments section with heavy hearts as they joined Amber in mourning her son's death.
Though June marks the first year after River's passing, the subject has been weighing down on Amber's mind since May. She shared a family photo taken last year, just before tragedy befell her family.
The photo featured the whole family together at home wearing beautiful smiles. She captioned the post, revealing that the tragedy was a shock to their otherwise perfect life.
Amber went on to urge her fans and followers to love their God, family, and friends, and as she ended the write-up, she left another bible passage, John 16:33, for her fans.
Amber and her husband have chosen to keep memories of their son alive by any means possible. Their late son's birthday celebration came up on May 16, and though it was a sad reminder of their loss, the couple chose to honor him with a celebration.
The couple has kept River's spirit alive via the River Kelly Fund — reported to be a way to support others in need via donations.
On May 16, River's birthday, the Smiths called on fans to contribute uniquely, either by doing 3 acts of kindness or donating $3 to the River Kelly Fund.
Fans were only too eager to step up, and Amber revealed to Taste of Country that fans have contributed more than $16,000 in River's honor.
Please fill in your e-mail so we can share with you our top stories!