Granger Smith and Wife Amber Raise over $16K in Honor of Their Late Son River's Birthday
Granger Smith and wife Amber are paying tribute to their late son River by giving back in a big way. The young boy would have been four years old in May. 
Country singer Granger Smith went through the toughest heartbreak of any parent when he lost his son, River, at just three years old after a drowning accident at their Texas Home. 
To commemorate his death, the family opened the River Kelly fund whose goal is "illuminating love and joy in this present moment" by donating to meaningful causes, according to the website.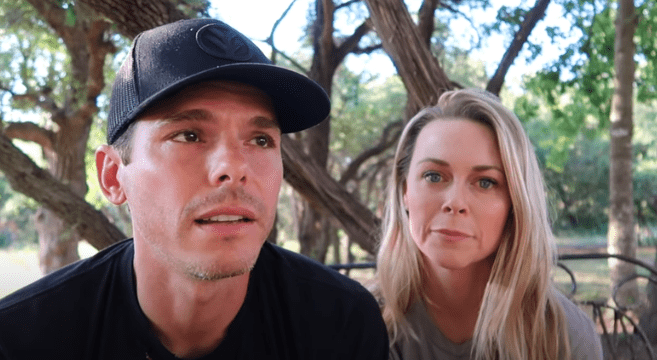 RIVER KELLY FUND RAISES THOUSANDS
The fund gives to needy children, wildlife preservation, the military, veterans, and first responders, arts and education programs, and donor organizations.
Around what would have been River's fourth birthday, Taste of Country reports that the family and donors raised over $18,000 for the River Kelly Fund. 
It was helped in part by a sweet post that mom Amber shared to Instagram on May 16 — River's birthday. In a lengthy caption, the grieving mother remembered her late son. 
She wrote: "For Riv's birthday, I'm asking people to participate in either doing 3 acts of kindness today or donating $3 to the River Kelly Fund in honor of our sweet boy or in honor of someone you."
REMEMBERING A TRAGEDY
In addition to raising money for those most in need, Granger and Amber took up the act of spreading awareness regarding child drownings and are hoping to curb it. 
Ahead of their late son's birthday, Amber shared another post paying tribute to her son. The photo featured the entire family before the tragic incident that left them without River. 
In another lengthy caption, Amber recalled how life was good, although no one's life is perfect. And how they had no idea of what was to come within the next 30 days. 
"Life is unpredictable. Beautiful and terrible things will happen. Life can change in an instant. Love your family. Love your friends. Love your God," she wrote at the time. 
Granger and Amber are also parents to eight-year-old daughter London and six-year-old son Lincoln. The couple donated their youngest son's organs when he passed away.
GRANGER SHARES DISTURBING NEWS
It was Granger who announced the horrible news on social media last year. A few weeks later, he revealed exactly how his son died and recounted doing CPR on the young boy. 
Sadly, the doctors were unable to save the toddler in the hospital. The pair have been leaning on each other ever since the heart-wrenching incident. Our hearts go out to them.