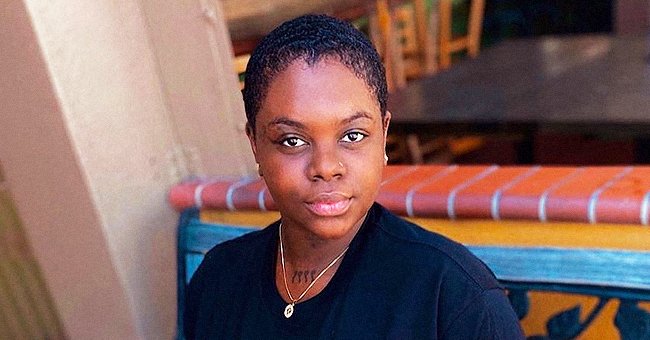 Instagram/princessbroadus
Cori Broadus Glows in a Metallic Orange Swimsuit While Sunbathing

The rap starlet is not afraid to show her body on social media. It is not the first time the girl makes a stand on body image and self-acceptance for other women.
Famous rapper Snoop Dogg's daughter, 21-year-old Cori Broadus, recently took to Instagram to post a beautiful picture of herself wearing a metallic orange swimsuit while she was enjoying the sun outside her backyard.
As she sits on a lounge chair, Broadus' chocolate and brilliant skin glows with the sunlight. In the photo, the hip-hop starlet proudly shows her body like she usually does in most of her Instagram posts. "YOU GLOW," she captioned knowing she is actually the one dazzling her fans.
SELF ACCEPTANCE
It is common for Broadus to openly express her thoughts about body image and self-acceptance, since, even though she might be considered Hip Hop royalty, it has been a challenge to accept herself throughout the years.
Back in 2016, she wrote a moving message on Instagram explaining how the color of her skin has been an issue not only for her but also for black women all over the world who have felt bashed as if their skin color was something bad.
She also wrote in the message that after many years, she finally was starting to feel comfortable in her own skin, and advised other women to empower themselves by believing they are beautiful just as they are.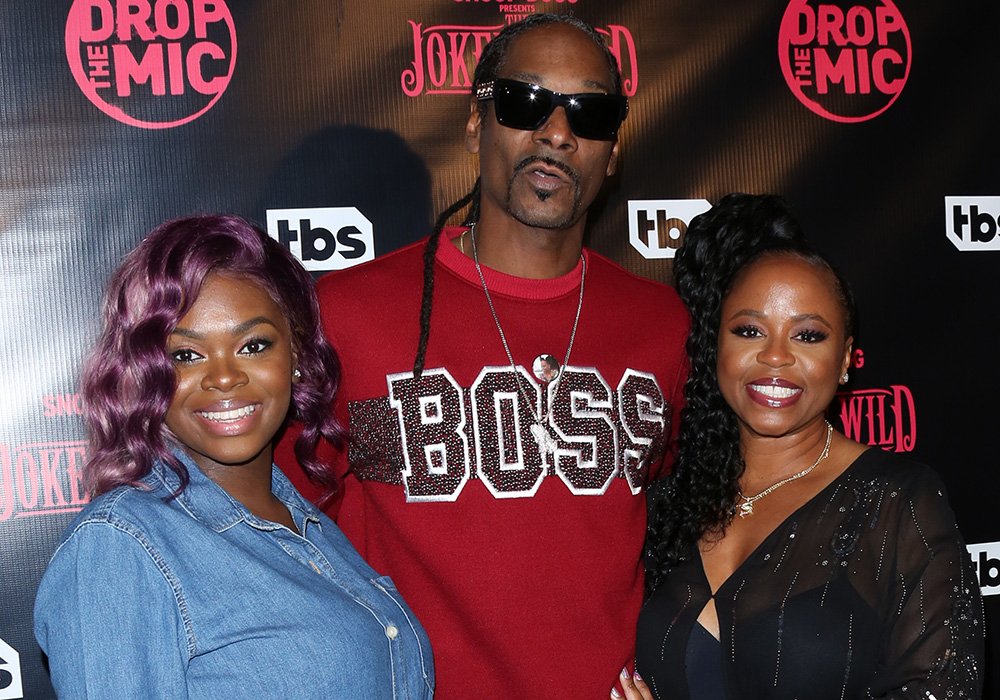 Cori Broadus, Snoop Dogg and Shante Broadus attend the premiere for TBS's "Drop The Mic" and "The Joker's Wild" at The Highlight Room on October 11, 2017 in Los Angeles, California. I Image: Getty Images.
A few years later, she took to Instagram to post a photo in which she showed off her new shaved haircut. "They should've cast me for Black Panther ??," she captioned as a way to show her confidence and to not be afraid to show who she is.
HER OWN TALENT
According to the Broadus family, it seems that talent runs in the family. For several years, the girl has been following her father's footsteps by forging her way into a musical career, and Snoop can not be prouder about that.
In 2019, the rapper celebrated his daughter's first performance ever and shared it on his social media. Choc, which is Broadus' stage name, sang for the very first time to an audience in Los Angeles, joined by a live band and other singers.
Although it was the first time Broadus sang live, she had previously shared some of her musical works through the Internet. In 2017, she dropped a video for her song "Sittin in my room" as an ode to a Brandy's song. Later she released her debut single, "Same," and others like "Love Me For Me" and "New PHone, Who Dis?"
Please fill in your e-mail so we can share with you our top stories!