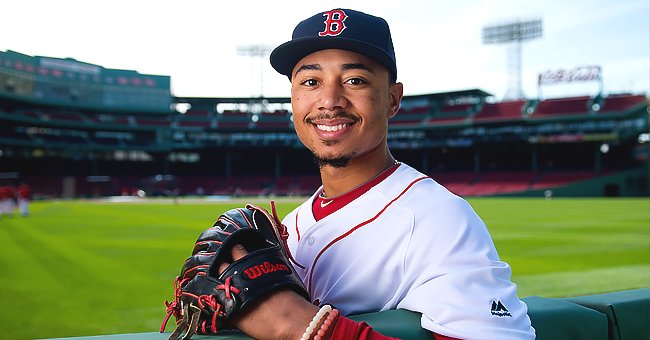 Getty Images
Mookie Betts Signs Extension with the Dodgers – Get a Glimpse of His Huge Multi-Year Contract
The outfielder star had just been signed with a millionaire long-term contract. After playing with the Los Angeles Dodgers for the last period of 2019-2020 season, the team wanted him for a longer period.
Recent news has surprised every baseball fan as it was reported that 27-year-old professional baseball player, Mookie Betts, has just signed a 12-year contract with the Los Angeles Dodgers, valued at 365 million dollars.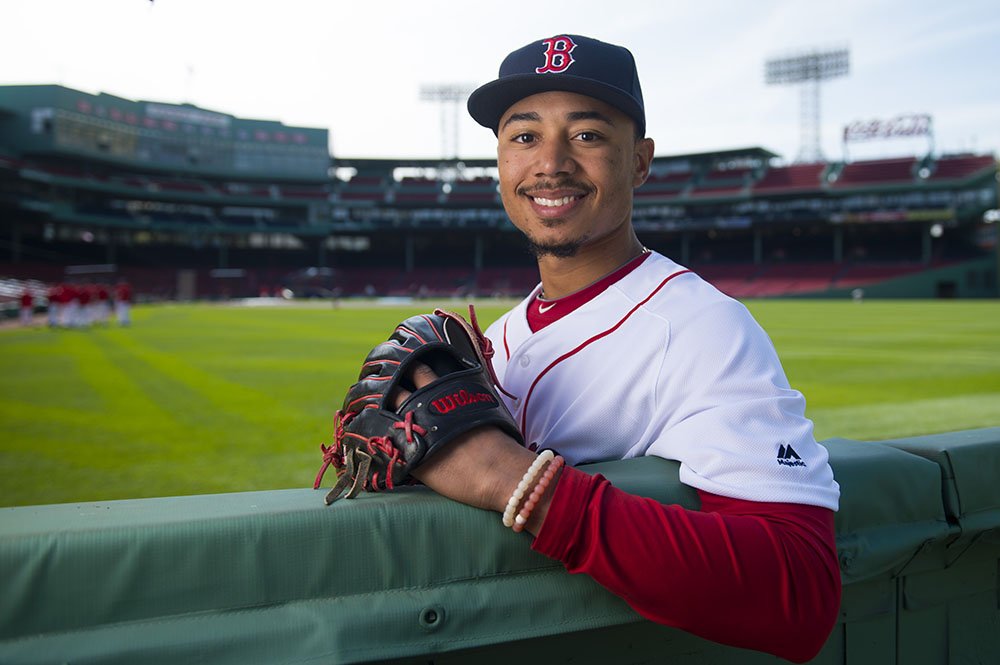 Mookie Betts poses for a photograph in right field on April 28, 2016 at Fenway Park in Boston, Massachusetts. | Image: Getty Images.
The announcement was publicly made through a message posted on Twitter by Dodgers Insider, the team's official Twitter account. The message, which highlights Betts for being the 2018 Most Valuable Player in the league, read:
"It's official. The Dodgers have signed 2018 AL MVP Mookie Betts to a 12-year deal."
Betts, who became the first player to ever win MVP, Gold Glove, and World Series in the same season in the history of the MLB, includes in his latest contract a $65 million signing bonus, aside from his current $27 million deal with the Dodgers for playing last season.
Before playing for Los Angeles, he made his debut in 2014 with the Boston Red Sox where he played until 2020 when he was traded to the City of Angels for outfielder Alex Verdugo and shortstop Jeter Downs.
With a $365 million trade, Bett's arrangement with the Dodgers has ranked as the second richest in the history of Major League Baseball, preceded by Los Angeles Angels center fielder, Mike Trout who signed a contract for $426.5 million. Both deals are followed by Philadelphia Phillies right fielder, Bryce Harper's $330 million settlement.
The 27-year-old right fielder's newest deal is also the third richest contract made in the history of any sport. This title has been recently led by NFL's Kansas City quarterback, Patrick Mahomes, whose contract is worth $503 million.
With an average of .301,139 home runs and 470 RBI, Betts has become one of the greatest players of MLB and it certainly was a winning move for the Dodgers to acquire him last February. But at the time, coronavirus pandemic made the future of the game for the rest of the year unclear.
Facing the uncertainty of the 2020 season, the Los Angeles team had said that they were willing to offer a long-term deal to Betts, though in the first semester there was not a number yet told. Fortunately, the team could close a deal with one of the most prolific baseball players these days, even with an upcoming shortened season.
Please fill in your e-mail so we can share with you our top stories!